The famous modified Mercedes-Benz G63 AMG 6×6 SUV is in the spotlights again, this time with the huge vehicle being driven on the streets of London, promoting the Brabus showroom in the wonderful British city.
The video is showing the expensive modified SUV while trying to get its way through the narrow streets, with the vehicle leaving London and heading towards the Middle East afterwards.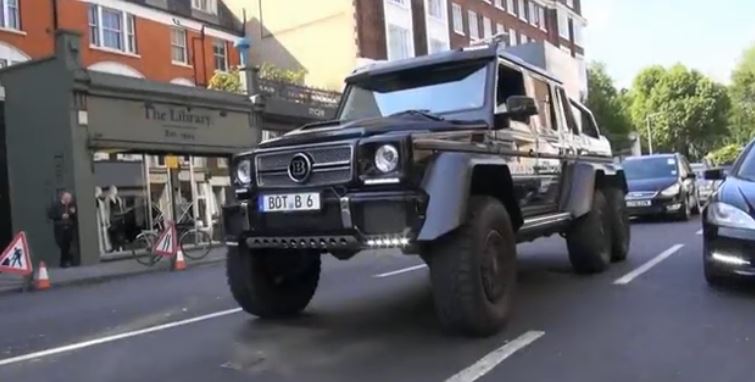 If you really want to have this huge AMG 6×6, then you should come up with 470,600 GBP, as it is offered with an impressive 5.5-liter bi-turbo V8 unit, trademarked by AMG.
The engine develops a rough 544 horses and 758 Nm of torque, being hooked to the famous AMG SPEEDSHIFT PLUS 7-G TRONIC transmission.
Note that the model seen in the video below has an upgraded engine that is able to produce a great output of 700 horsepower, and that with the help of the Brabus.
The impressive modified SUV 6×6 now proudly stands at 5.87 meters in length, 2.10 meters in width and weighs around 3,800 kg.
Enjoy the video with the Mercedes-Benz G63 AMG 6×6 showing of on the streets of London!