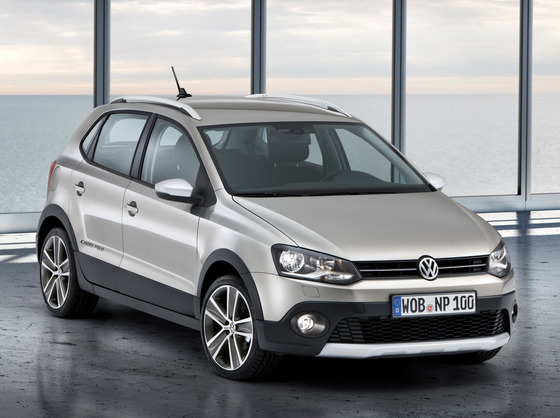 Volkswagen Cross Polo will be present at Geneva Auto Show 2010, which will be the second new thing at Geneva Auto Show after the launch of Volkswagen Polo GTI. VW Polo GTI is more a sport version and is with 15 mm lower compared to standard version and our Volkswagen Cross Polo is with 15 mm higher compared to the usual Polo.
Those plastic protections from all sides makes this Volkswagen Cross Polo to look more masculine, and above that it will cost much less when you hit a border or anything else. Those black plastic protections can be matched with some black wheels. In the interior Volkswagen Cross Polo is equipped with upholstery resistant to dirt and aluminum pedals.
There are three engines available for this car, all on Diesel and the power is between 70 and 105 horsepower. The DSG is available optionally, but only for those who purchase one of the 1.4 engines developing 85 horsepower or a 1.6 TDI at 90 horsepower. Live you can see this car at Geneva Auto Show 2010 and at dealers in May.