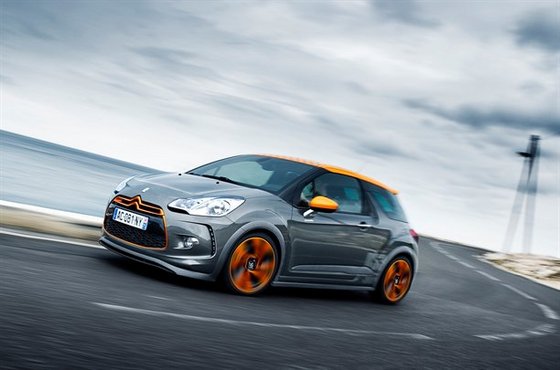 We have here the official images of the new Citroen DS3 Racing. If you are an adrenaline junkie and you like to draw all the attention on you, also let's not forget if you like to go in the night at the airport with your friends and do a little racing, well, this car and you are meant to be together.
This Citroen DS3 Racing hides under the hood an 1.6 THP engine which develops 200 horsepower (not 218 horsepower like the rumors said) and a torque of 275 Nm. If you press the pedal in the floor this car will reach 231 km/h maximum speed and it's able to reach 100 km/h in exactly 6.9 seconds.
If you want to own this car you need to take out from your pocket 26.000 euro, it's more expensive than a Clio RS but cheaper than a Mini Cooper S JCW. This Citroen DS3 Racing has an advantage that many other cars don't have, thanks to his compact dimensions this car weighs only 1165 kg. This Citroen will be a limited edition being available only 1000 units.