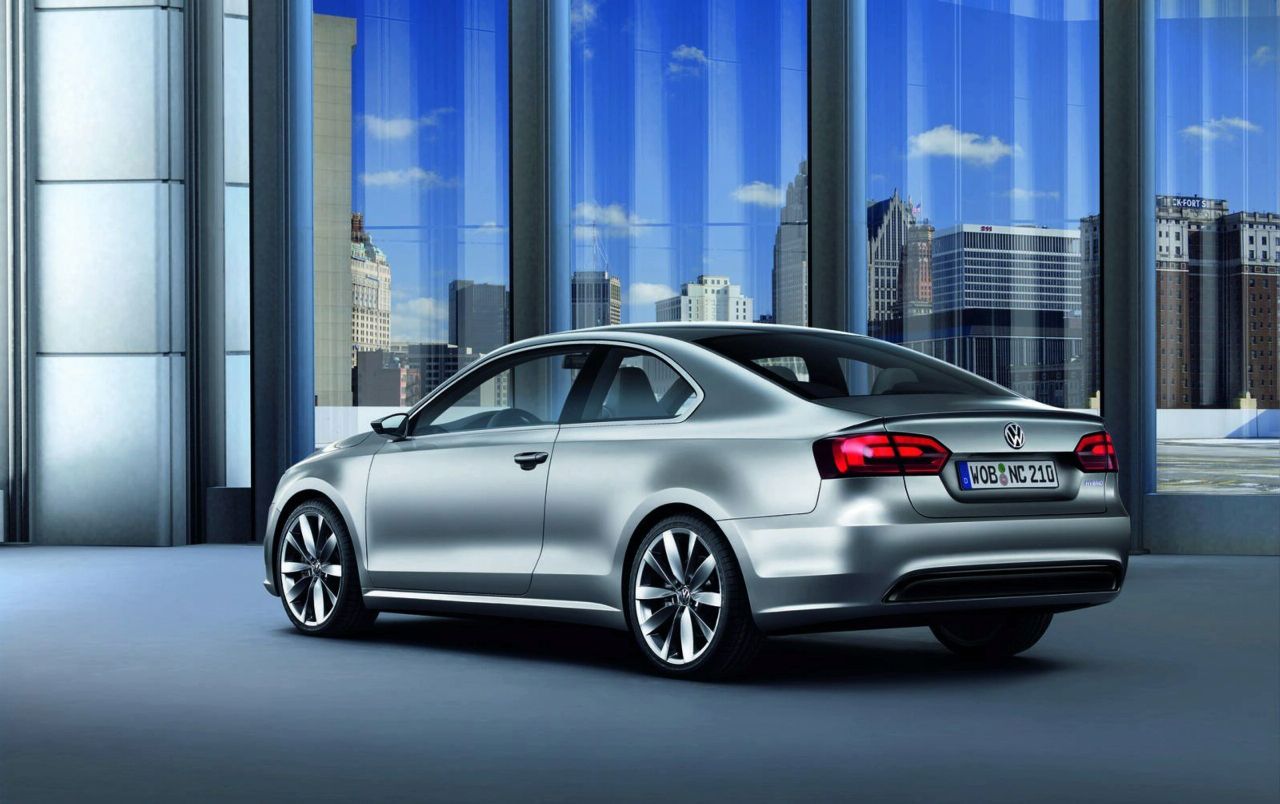 Also known as NCC (New Compact Coupe) in Detroid, Volkswagen delight our eyes with a new concept, I'm talking about the new Volkswagen Jetta Coupe Hibrid. If you analyze it a little bit, you might say that Volkswagen Jetta is the combination between Golf and Audi A5, both silhouette and the rear taillights (I'm talking about the position of the lights).
If you compare Volkswagen Jetta Coupe Hibrid with an Audi A5 you will notice some differences having 4,54 meters length, with 1,78 meters width and 1,4 meters height. Although you might say that Volkswagen Jetta will compete with Laguna Coupe, the German model is shorter with 10 centimeters compared with the French coupe. The interior is typically Volkswagen, very empiric.

The hybrid system has in prim plan the 1.4 TSI of 150 HP engine and is also helped by an electrical engine (27 HP). The connection between them and transmitting the power to wheels is made through DSG transmission with seven rapports. On the paper this is an very economically and ecologically solution, having emission's of just 98g/KM and a medium consume of 4,2 litters at 100 KM.