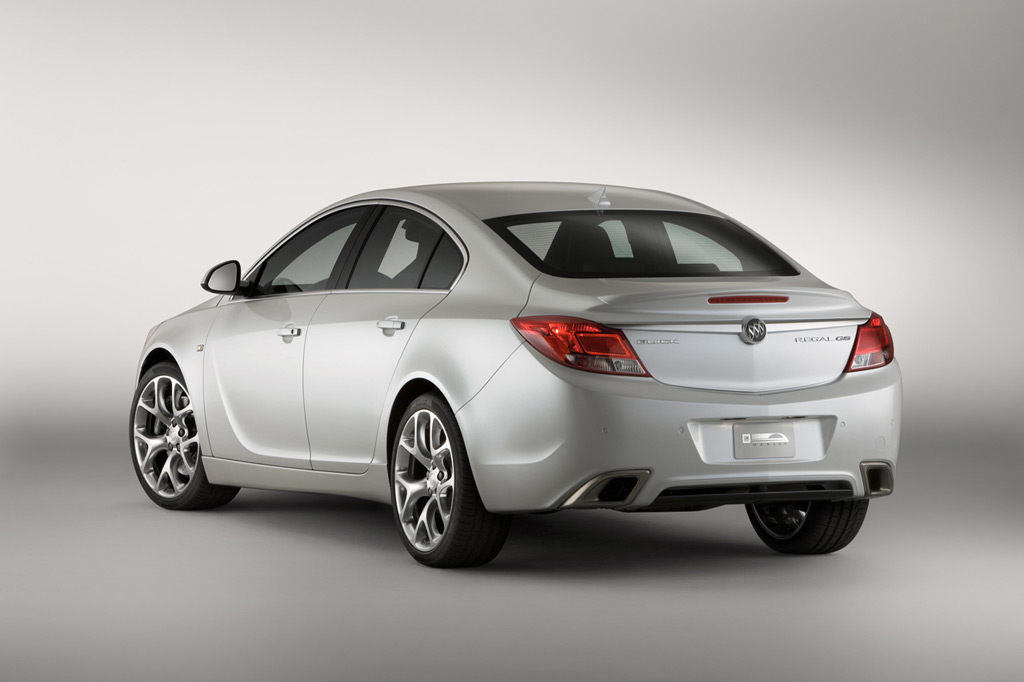 The famous Showroom Detroit 2010 has a little gift for us this year, I'm talking about the Buick Regal GS (is the version for America of Opel Insignia OPC) witch for the moment is in the concept stage. The original version Opel Insignia was presented on the USA and China markets under the name Buick.
Also is known that Opel Insignia was an unexpected success, the economic crisis didn't affect the sales at all. Yet the big surprise is about to come, Opel Insignia is low rated because doesn't carry anymore the Opel logo, that's what happens with Buick Regal Gs, the concept that is goanna be presented on the Detroit Showroom 2010.

Buick Regal Gs has a 2.0 liter turbo engine and it can develop a maximum power of 255 HP. You must notice that Buick Regal Gs is capable of very good performance for his class, with a start of 0-100 KM/H in 6 seconds and consuming only 1 litter on 127 HP. Buick Regal Gs has adaptive suspension with three operating modes, Recaro seats, sport steering wheel and pedal.