It's well known that Volvo is a brand which grants a great deal of time to safety and driver assist systems for their models in the range, therefore, there is nothing surprising that they are preparing a new technology able to detect the animals, especially the wild ones.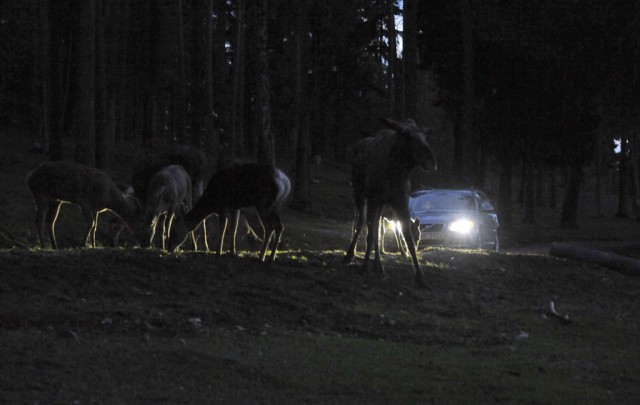 The problem of wild animals which get on the road and are in great danger of being hit by the vehicles is very close to be solved thanks to the Swedish engineers from Volvo which are currently developing the Animal Detection system. This safety system is based on the already-known Pedestrian Detection, a system which passed the development stage and received very positive feedback from the customers.

To be more precise, the Pedestrian Detection system is able to avoid collisions if someone is on vehicle's path, a very important step forward in safety terms. Well, the Swedish people from Volvo decided to pay more attention to the same problem but in case of wild animals which often jump in front of the vehicles in certain regions. With the success of the Pedestrian Detection system already confirmed, Volvo started developing a similar safety system able to detect the animals, therefore, decreasing this type of accidents.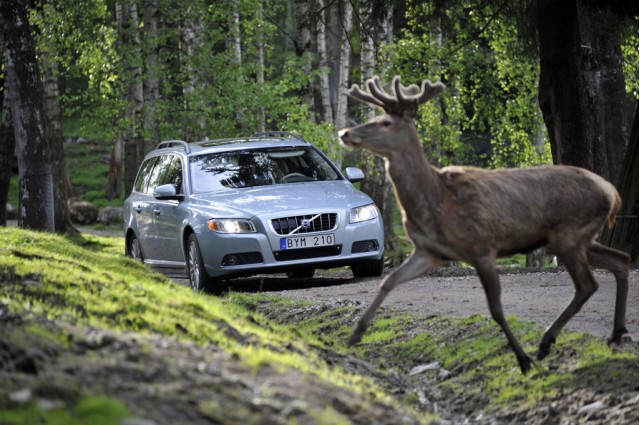 The base idea remains the same, the vehicle following to react when a potentially dangerous situation occurs. The safety system will warn the driver visually and acoustic and if there is still no reaction, the brakes will automatically come into functioning. According to the officials, at low speeds, the vehicle will stop completely and will avoid the collision while at higher speeds the car will significantly decrease its speed which results into a lighter impact.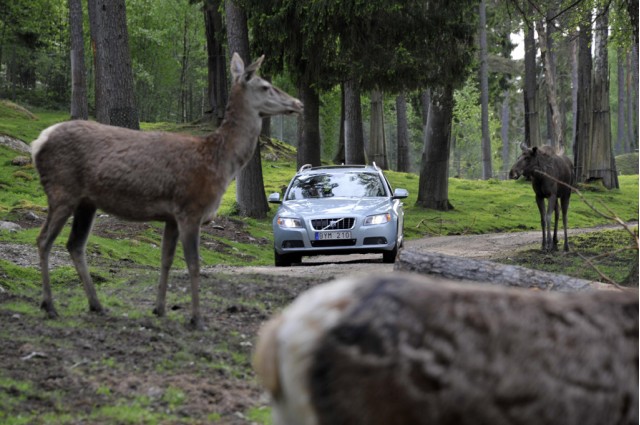 The same Full Auto Brake system will stop the car if is needed, Volvo currently developing the necessary program to detect the animals. For the beginning, they are trying to make the system recognize moose, deer and reindeer. These animals are not randomly picked, most likely these three species appear to be the most involved in car accidents.
"The project to develop a safety system that reduces the risk of collisions with wild animals is part of Volvo Car Corporation's vision for 2020 — that nobody should suffer serious injury in a new Volvo. The new system is based on technologies from the Pedestrian Detection with Full Auto Brake, introduced in 2010," claims the Swedish company.