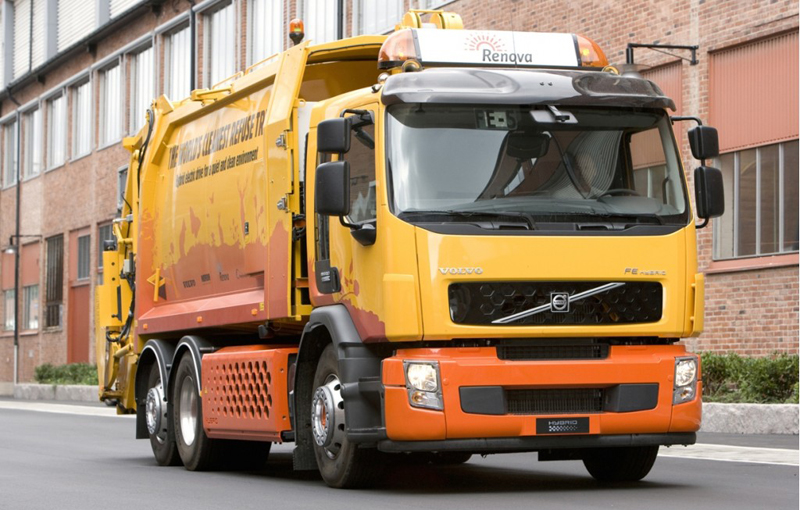 It is called FE, and is a truck slightly more friendly with the atmosphere in cities and is developed by Volvo. The days of the garbage trucks that emanate an awfull smell and alot of smoke are counted. Volvo officialy presented the future of garbage truck, a hybrid truck which will go on sale in 2012 and will provide the green alternative in the that exists at this moment in world cities.
Garbage machine developed by Volvo, officially called FE, promises to significantly improve consumption, to pollute much less and emit low noise. According Swedish official press release, the hybrid car's system they developed is based on a package of batteries littiu-ion that can take full control of the vehicle at low speeds, without the need for intervention of heat engine, a 7.0-liter diesel that develops 300 hp and 800 Nm.

Data provided by Volvo indicate an average consumption mixed with 30% less than that of an ordinary trash cars, while CO2 emissions drop by 20%. We eliminated from the calculation of several configurations hybrid engine system because they were too expensive, and we reached what is called a parallel hybrid system, in which the two power sources working on the same axis through the gearbox. This means that when it starts, the truck uses the power emitted by the electric motor as it is better to start from the place" said Anders Kroon.