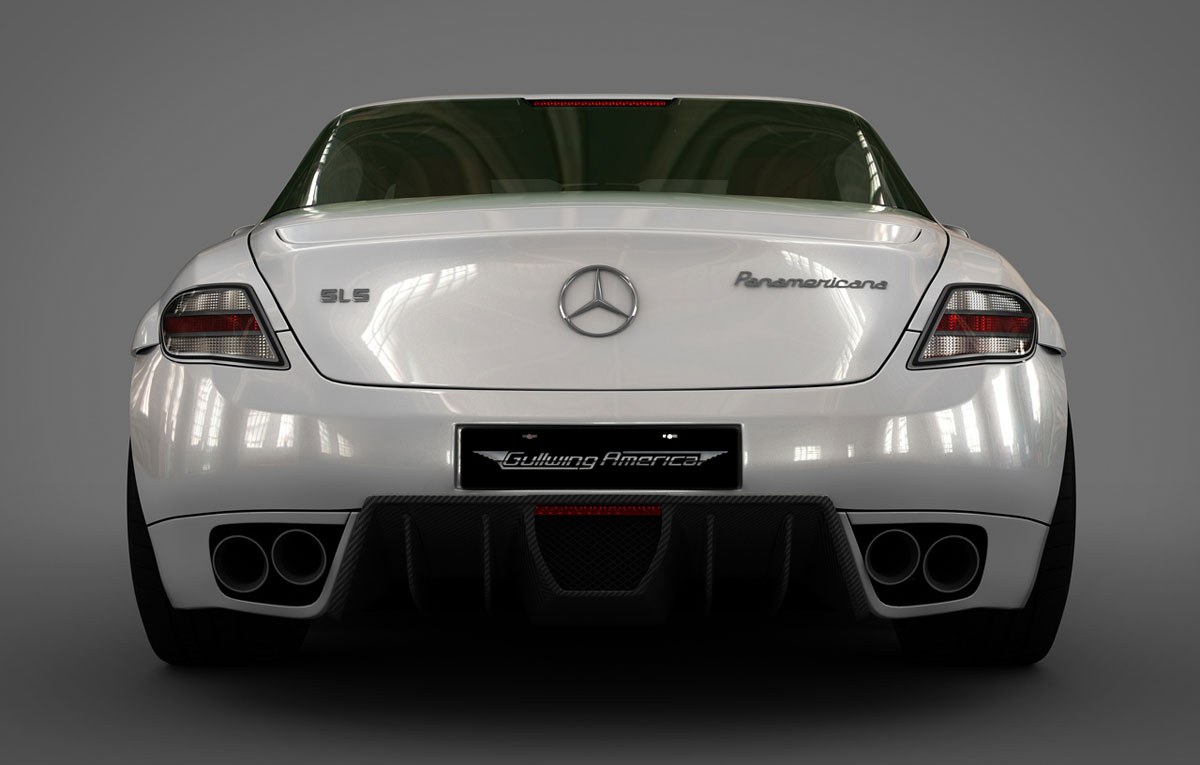 Tuning house, Gullwing America, has created a design tuning kit for Mercedes SLS AMG supercar. With this design kit, named Panamericana, the tuners want to give the SLS a retro look. For this operation to be possible, the tuning house took out the front grille and some elements from hood and spoilers.
All kit consists of seven body panels made of hybrid aluminum and carbon fiber. Also, the package design contains side air intakes, bi-xenon lamp units whose shape was oval, a set of chromed parts, 19 or 20-inch wheels and sports exhaust pipes. Inside, Alcantara leather is the only change made by the tuners.

At the exterior, the tuners chose a combination of red and white, these colors are considered classics by the Gullwind America chief engineer, Arturo Alonso. Racing stripes on the front panels can be changed on request. Tuning package will be produced in Germany, and its price is still not known.