It seems that after launching a sports sedan in Paris the Swedish at Volvo are really going down into the performance business.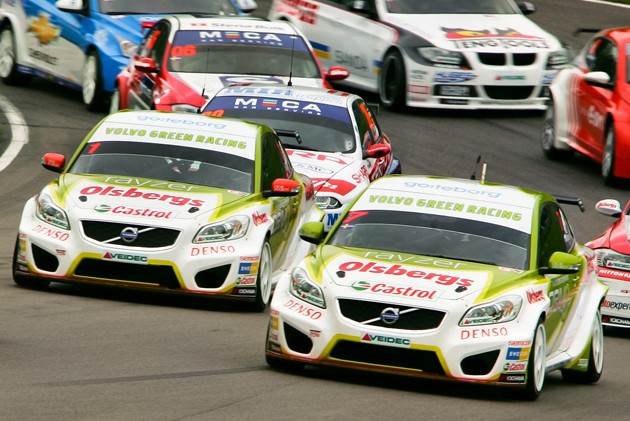 Their latest announcement is hitting with a rather different punch than that of a sporty family car.

The company actually announced that they will be entering the World Touring Car Championship.
Ok so you got your time to take a deep breath so here comes the reason why. Firstly, the competition is weakening as BMW have cut back on their participation to the running and Seat are also not far behind.
Secondly, Volvo's had an excellent year in the Swedish Touring Car Championship as a result of their collaboration with Polestar and Robert Dahlgren who took them up to the first flight of the podium.
Admittedly the Swedish Touring Car Championship isn't as though as the World series but the C30 DRIVe which is ethanol-powered should stand quite a good chance seeing how the odds are stacking up.
The thing is, Volvo is a tad behind on selling their success and so the first season they enter (that'll be the next one) will be just the sort when they adapt to the new situation.
Either way, Volvo should be offering us an interesting sensation, remember the good old days when Touring car championships had 7-8 different cars on the grid as opposed to 2-3 like they do now? This could lead to quite a change.