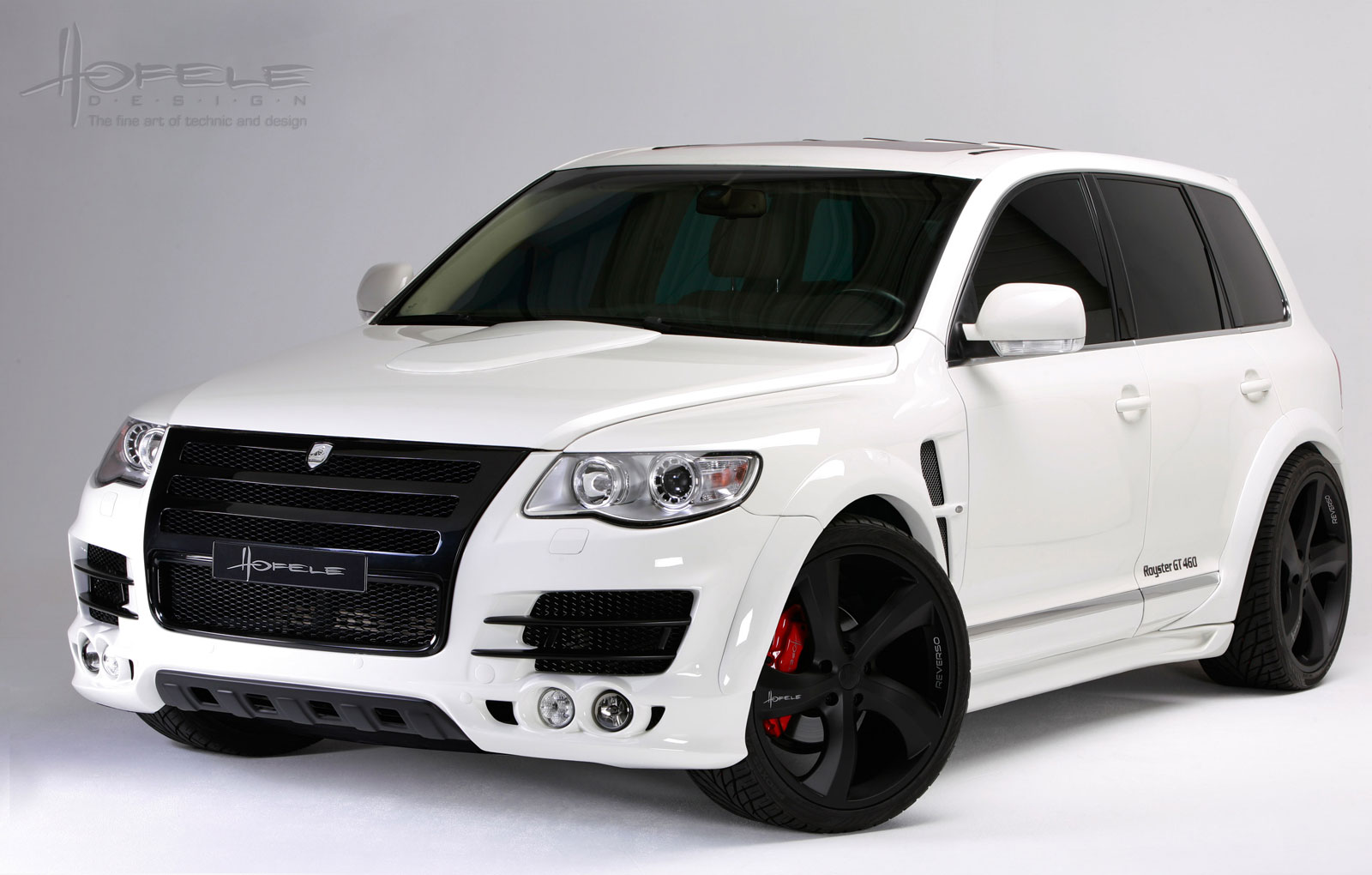 Germans from Hofele Design presented at SEMA their last "victim". This is a Volkswagen Touareg and the German model engine was modified to reach 480 hp. The car received a design and performance package that they named it Royster GT 460.
For this transformation, the tuners chose 6-liter W12 engine. Normally, it delivers 450 hp at 6,000 rpm and develops a torque of 600 Nm at 3250 rpm. After the increase in engine power with Hofele-power system and the recalibration of the ECU unit, Royster GT reaches 460 to 480 hp.

At the exterior of the car, the designers of the Hofele wanted to create something impressive. They have added a Power Dome hood, a spoiler for the front, a rear spoiler and side sills. For exterior changes to be complete the tuners added 22-inch wheels that have sports performance tires. Royster GT 460 offers a new set of suspension, ground clearance was lowered with this occasion.