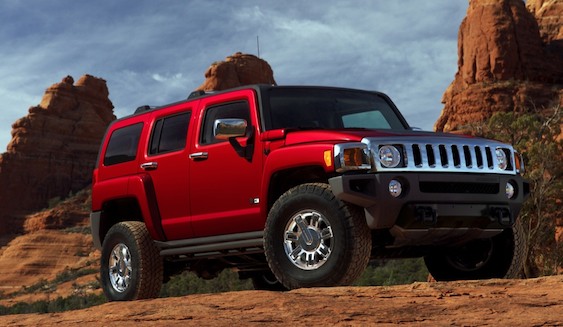 So we talk again about a concept from Hummer named H3T and this time we have some more information about this concept. To read the other article about Hummer Moab Concept, you can either click here or use the search form from top right of this blog.
As I wrote in the title, the new 2010 Hummer H3 and 2010 Hummer H3T are coming with a new 5.3 liter V8 flex fuel engine and new range of colors. This new enngine can develop up to 300 horsepower and a torque of 320 lb-ft.
It also comes with hydra-matic 4L60 electronically controlled four speed automatic transmission. I think this car has a very low power because at those big dimensions, it should develop more than 500 horsepower because when you first see this car, you think that this is how it is. So we see that the people from China kept their word and realy upgraded the Hummer cars and built new models.