So, you've decided to buy a Jeep. That makes sense since the storied brand has much to offer in terms of adventure, dependability, and versatility. Hearkening back nearly eight decades, beginning in World War II, Jeep has made its mark on the nation's psyche. Nowadays, you have several Jeeps from which to choose. But which Jeep is right for you? Let's look.
The Issue
When it comes to buying a Jeep, there are several factors you should consider, including needed size and cargo, and whether you'll use it to commute or for a weekend adventure. Perhaps you need your Jeep to handle a certain type of terrain. The good news is that, overall, there's not a bad choice in the lineup.
The Cherokees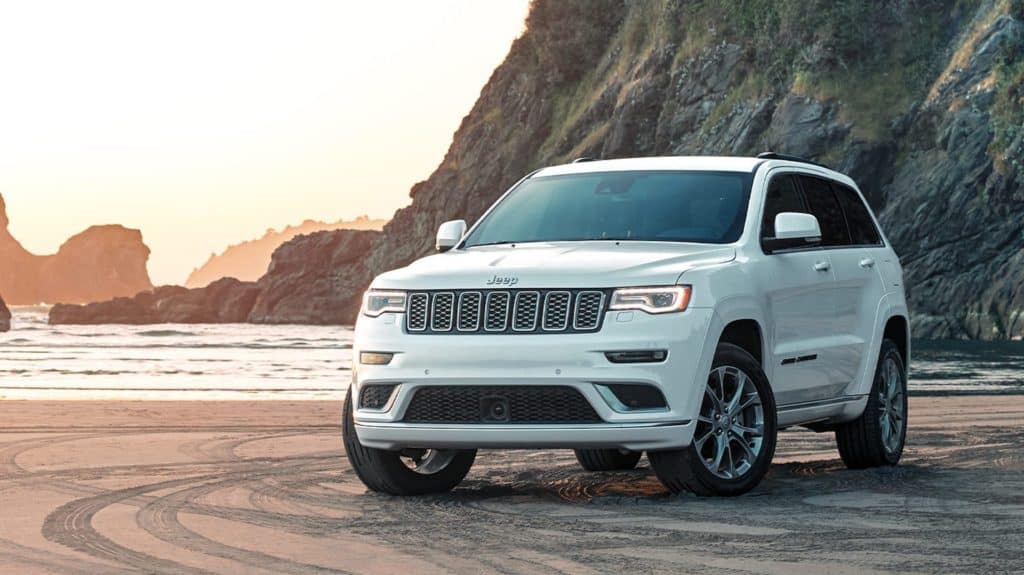 The Jeep Cherokee or Grand Cherokee can give you plenteous passenger room and swell cargo capacity if that's what's important to you.
The Cherokee, which is a compact SUV, provides 25 cubic feet of cargo space that can be stretched to 55 cubes with the back seats down. Meanwhile, the Grand Cherokee, classified as a midsize sport-utility-vehicle, offers 36 cubic feet of cargo availability. That figure increases to 68 cubic feet when the seats are folded.
You can seat five passengers in each model, giving them 56 inches of hip room and nearly 40 inches of headspace. Oh, and both models have superior off-road capabilities, so you aren't sacrificing anything on that front.
The Wrangler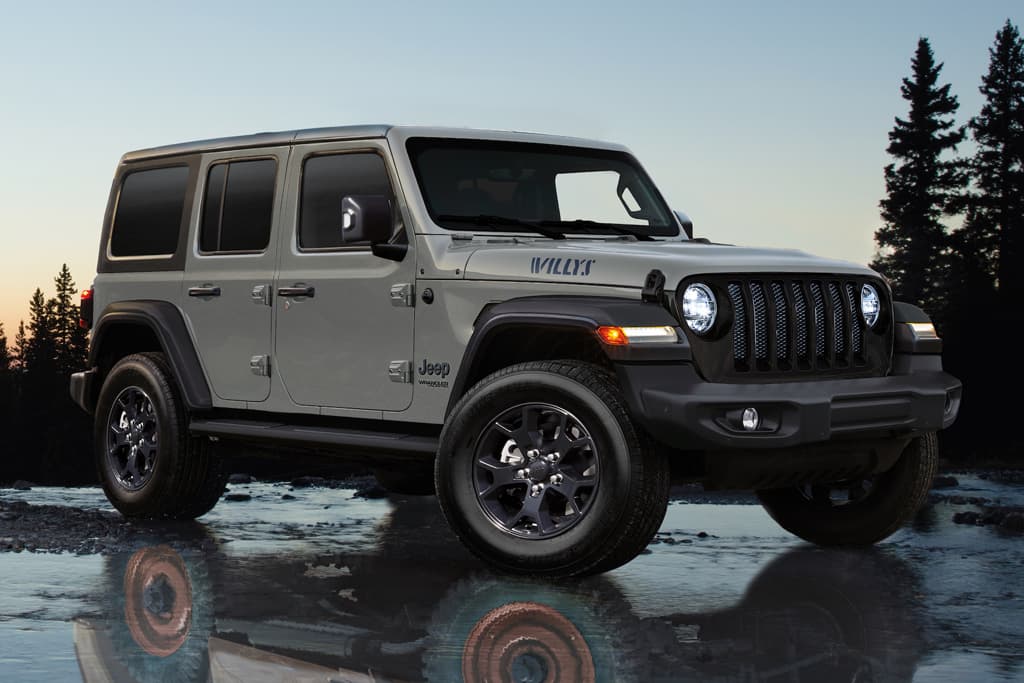 This is the model that started it all, and who's DNA is imbued in every other Jeep. If you're an off-roader or someone who craves the experience, all roads lead back to Wrangler, the undisputed king of off-roading.
For 2021, the venerable Wrangler has two powertrains: the plug-in hybrid 4xe and the super bad 470-power V8 engine in the new Rubicon. The hybrid matches a turbo four-cylinder with an electric motor to make 375 horses combined.
The coolest thing is that while today's Jeeps offer creature comforts such as power windows and air conditioning, they haven't strayed too far from their early days. And that's to say nothing of customizing options. More than any model, Wranglers can be made your very own – just the way you like them. And if you check out these Jeep incentives, you'll find one you can work with.
The Renegade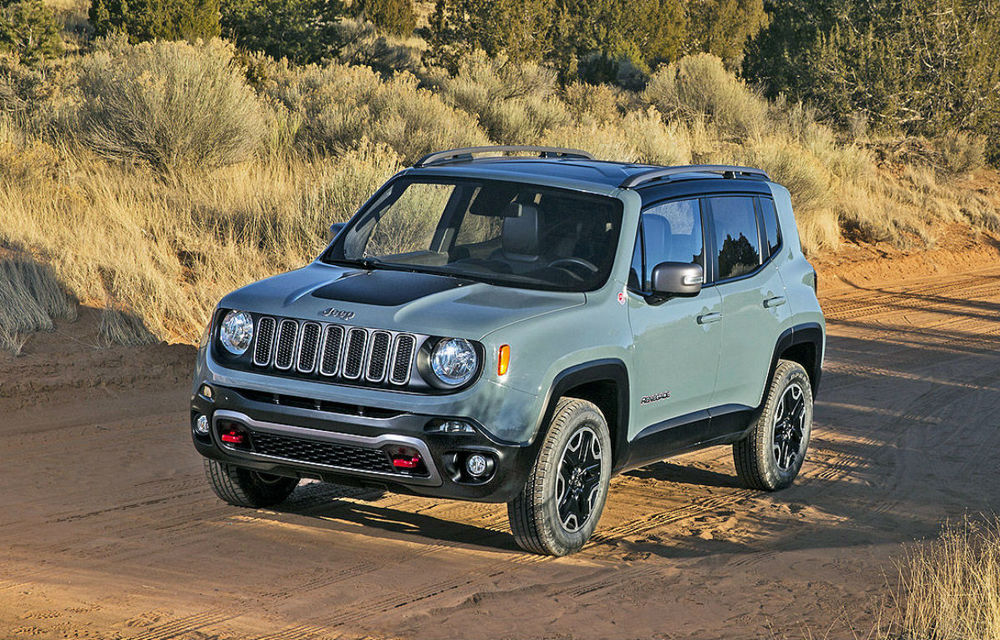 If you want to ease into the Jeep lineup without busting the budget, you may want to consider the Renegade, which starts at just $24,345. While it isn't as good on gas as its competitors, it's way more able off-road and provides its own special features. But don't let its "cuteness" and relatively small size fool you; this is still a Jeep, meaning it has the legit off-road capability. If that's important to you, you may want to check out the Trail hawk trim.
For this year, all Renegades now have features such as lane-keeping assist, blind-spot monitoring, and rear cross-traffic alert. And every infotainment system includes Android Auto, Apple CarPlay, and SiriusXM radio. Oh, and built-in navigation is added.
The Compass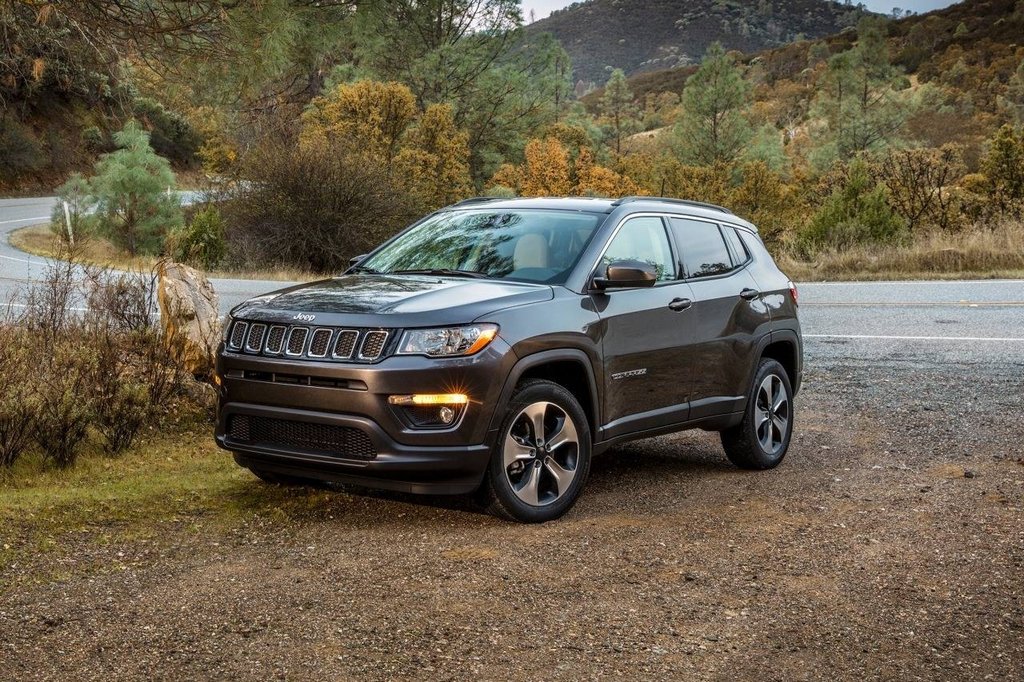 Within its price range – the Compass starts at about $24,495 –the Jeep Compass has been regularly deemed the top SUV on the market. If you want an affordable ride for your everyday commute or a compact family-hauler that offers safety and a lively riding experience, the Compass may be for you. We're talking excellent off-roading cred, adult-friendly seats, and user-friendly infotainment features.
For 2021, the Compass shuffles features for Limited and Trailhawk trims, and Jeep introduces the 80th Anniversary Edition.
Which Jeep is right for you? You now may have a better idea. But isn't it wonderful knowing that whichever one you choose, you can't lose?
Put your order in today.