There are plenty of car clubs and manufacturer fans around the world but to be honest, few are as numerous and as well organised as the crowd of Volkswagen Golf enthusiasts that gather round the Worthersee lake every year.
As a returned favor to the great service these fans give the company, Volkswagen comes up every year with a few representatives and a new concept to show them.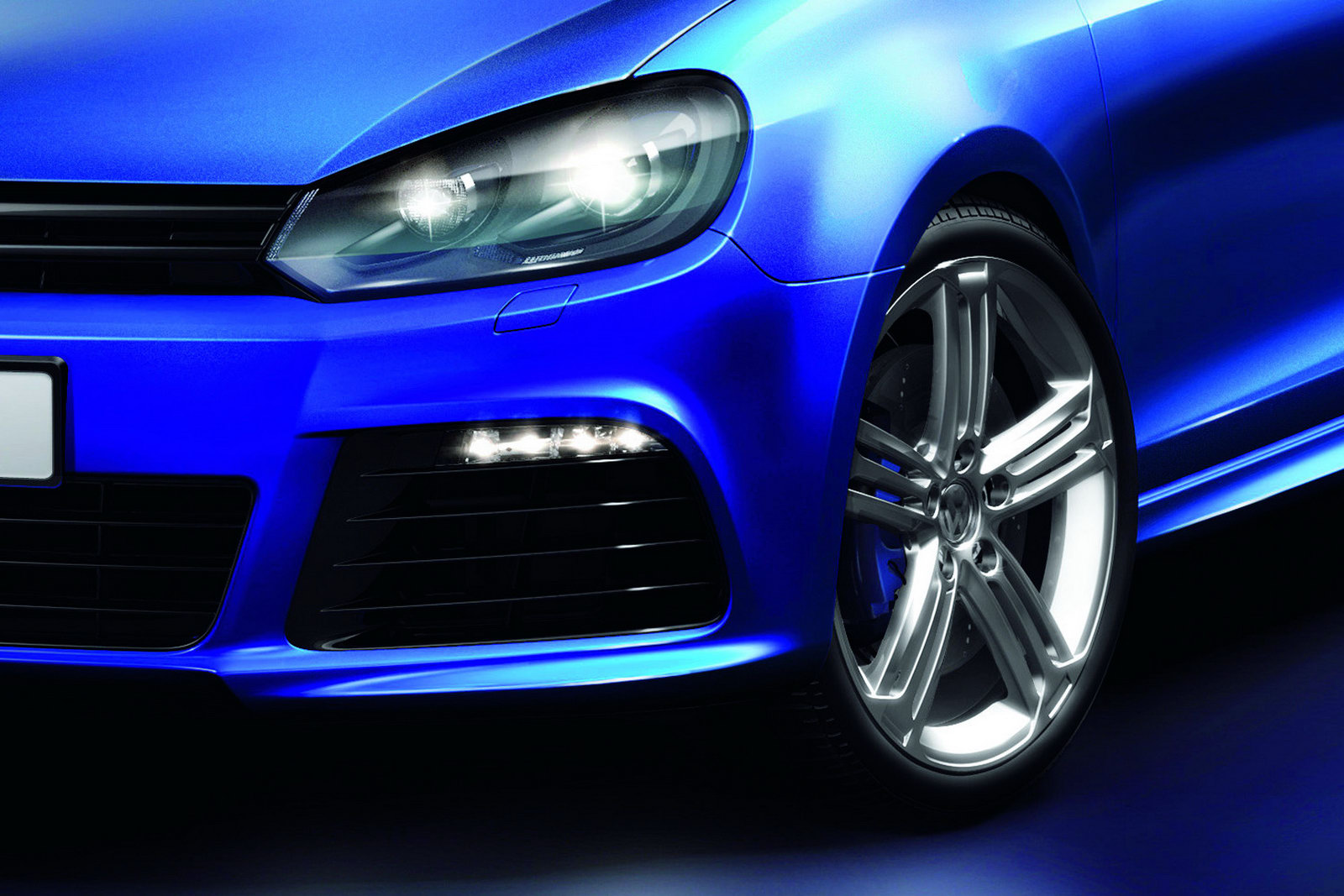 For 2011, this concept was a convertible version of their halo car, the Volkswagen Golf R.

It is fair to say that Volkswagen is faithful to the Worthersee crowd in coming up with that particular new concept every year but to be honest, apart from the Golf W12, few of them have been as appealing as this.
Mixing the very desirable Volkswagen Golf R and the recently launched Cabriolet version of the VI generation is quite the no-brainer when trying to please the crowds.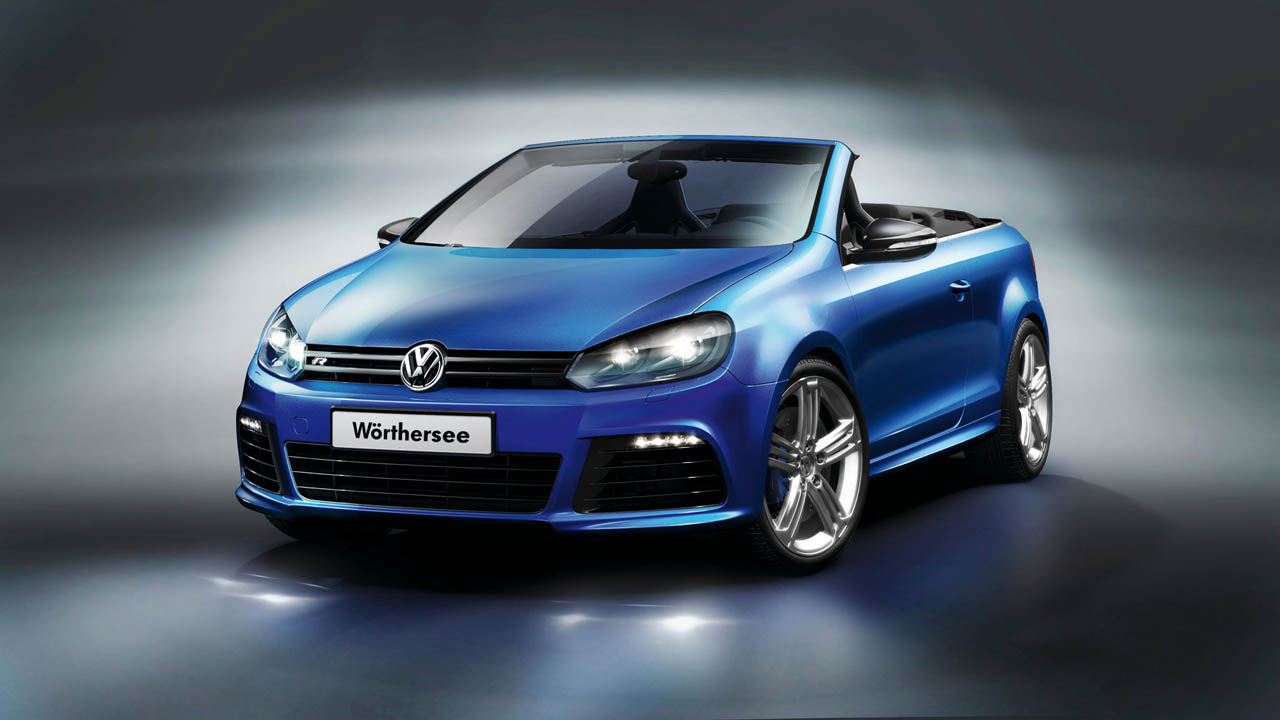 According to the German company's official press release, the engine is exactly the same you get in the Golf R hot hatchback, a 265 horsepower, 2.0 liter turbocharged four cylinder.
With the added new goodies and the soft top arrangements the performance levels are to a point where it will go from 0 to 62 mph in just under six seconds and on to a top speed of 155 mph.
Having these specs on the table makes the Volkswagen Golf R Cabriolet revealed in Worthersee makes this concept the fastest convertible VW ever made.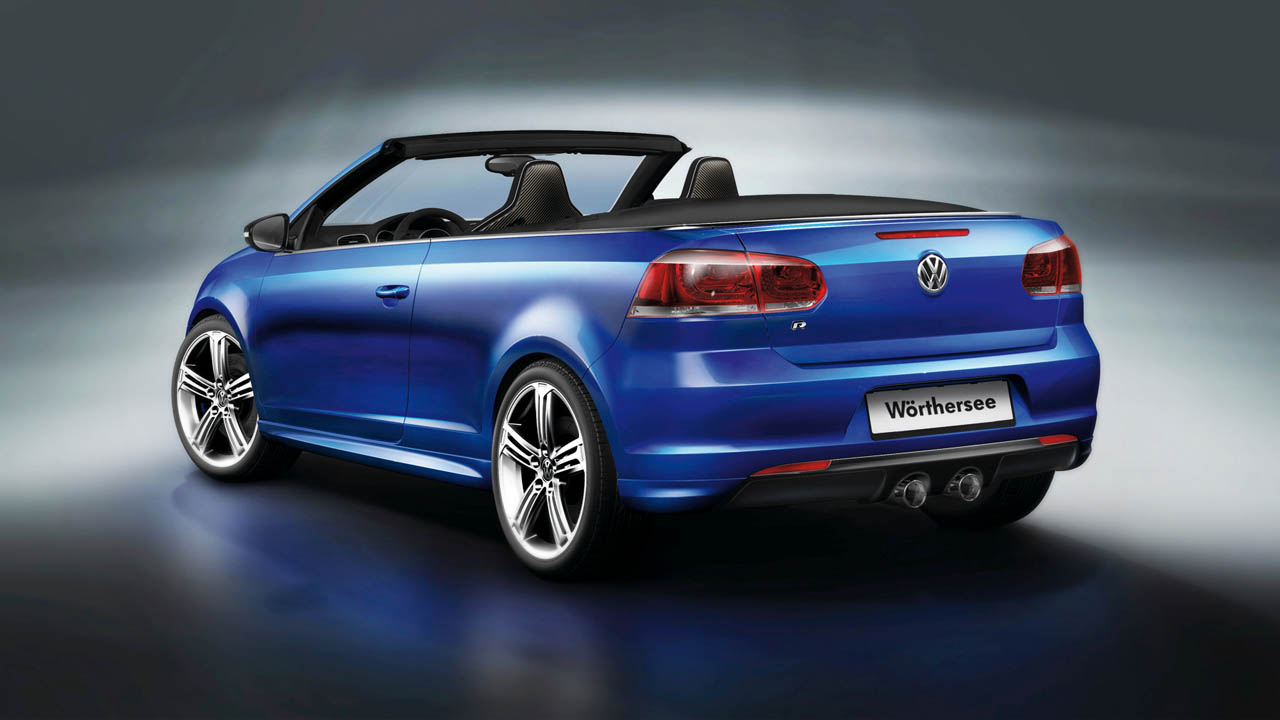 Getting a hot engine, a great title and a special launch among the huge crowd of brand fans like that is what guided Volkswagen towards setting up the Golf R Cabriolet concept with a few trinkets on the side.
This is why the interior was fully upgraded to what the "normal" Volkswagen Golf R holds and to a new set of wheels and tires and brakes to complement the new chassis.
The Volkswagen Golf R Cabriolet Concept rides on a 25 mm lower sports chassis, using 19 inch five spoke alloy wheels that barely slip on top of the 17 inch brake disks used to stop the car.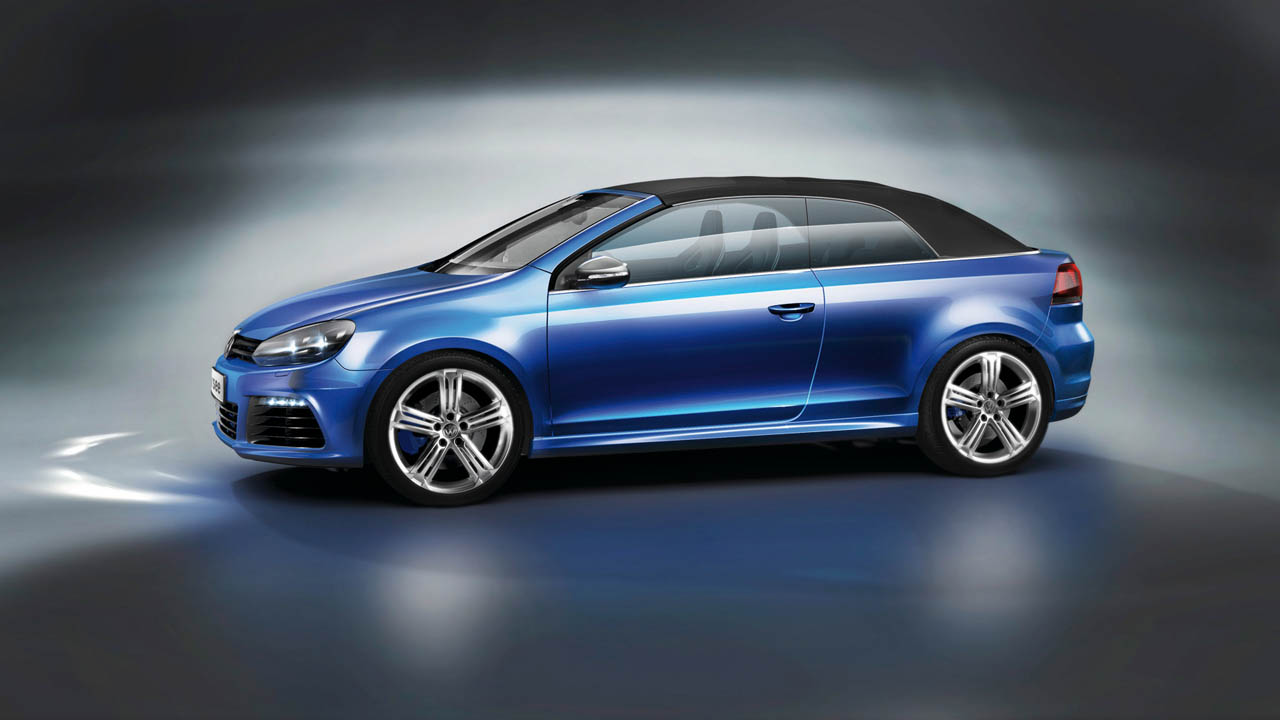 Generally, VW concepts that are made for the Austrian meet in Worthersee await a public reaction to see if there's a point to making a push for the production run of this car.
By all accounts I would say that of all the crazy and expensive concepts based on Volkswagen Golf models, the R Cabriolet stands the biggest chances of actually entering production.