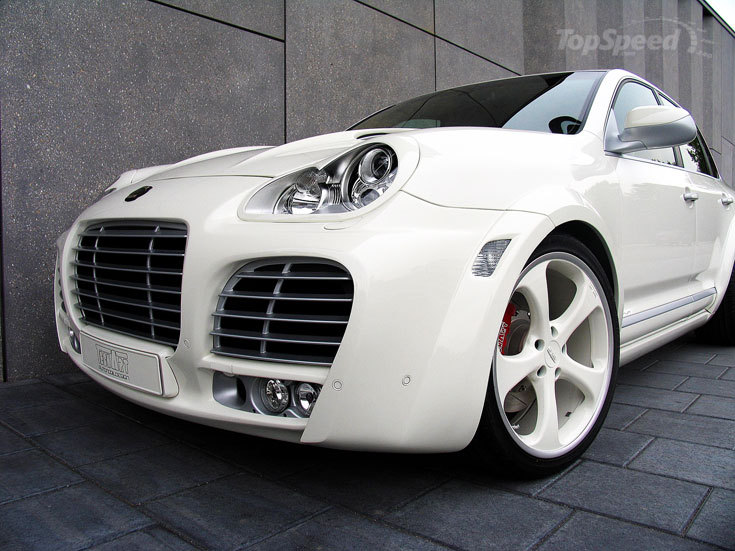 I think it's obvious how radically is this tuning program changing the look of the Porsche Cayenne versions from 2004 to 2007, you can notice that just by looking at the photos I put in this post. I was usually seeing such a customization program in movies like Tokyo Drift.
This 2004-2007 Porsche Cayenne by TechArt Magnum has some power upgrades due to a high performance brake system, chassis components, a new sport exhaust and also some engine upgrades. All of these are upgrading the power of the 2004-2007 Porsche Cayenne models, from 360 horsepower to an amazing power output of 600 horsepower.
I have to say that I really love the 22" alloy wheels which this 2004-2007 Porsche Cayenne by TechArt Magnum comes with. You should know that on this amazing tuned car, there are also some interior enhancements and multimedia systems but unfortunately, we didn't get some photos with those, just enjoy the photos taken with the exterior.