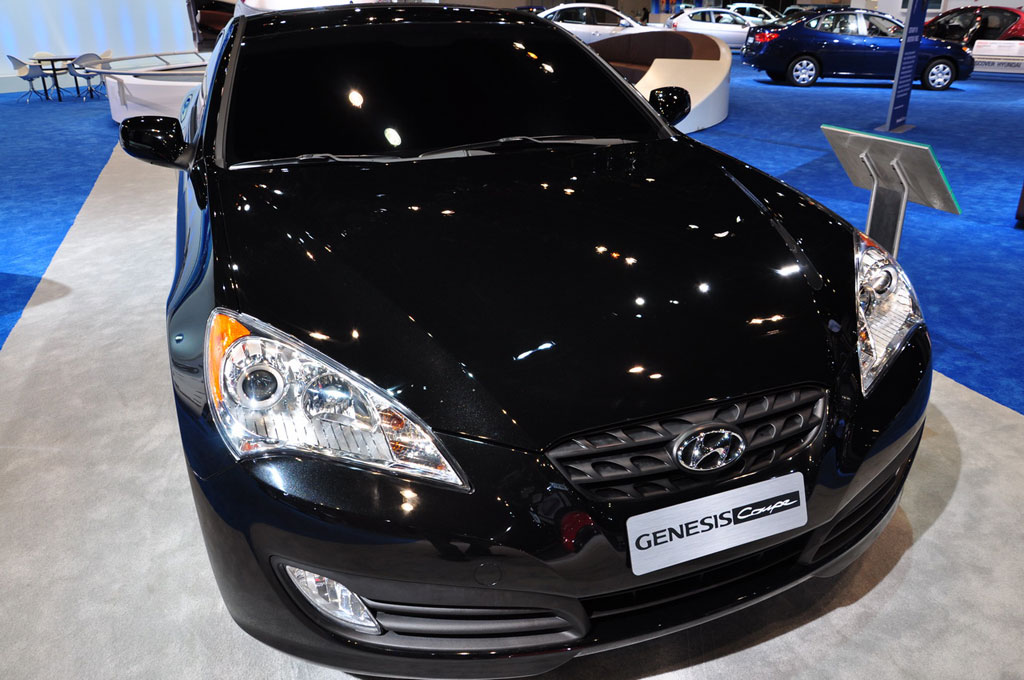 I'm very amazed to see such a car with the "Hyundai" logo on it. When I first saw this car, I was 100% that this is a limousine but in the side photos of it I noticed that I was wrong: it is a sport car and atthe same time, it's as luxury as a limousine.
The new 2010 Hyundai Genesis Coupe R-Spec comes with a 2.0 liter turbocharged engine that can develop up to 210 horsepower with a six speed manual gearbox transmission. The price of the new 2010 Hyundai Genesis Coupe R-Spec starts from $23,750 and you know that it varies depending on what options you make when you buy such a car.
The most expensive model is a 3.8 liter V6 six speed A/T that costs $32,000. Anyway, I think it's too expensive at this price and I never loved any Hyundai car yet; I prefer any other Opel car because it has much more advantages than the previous montioned automaker.