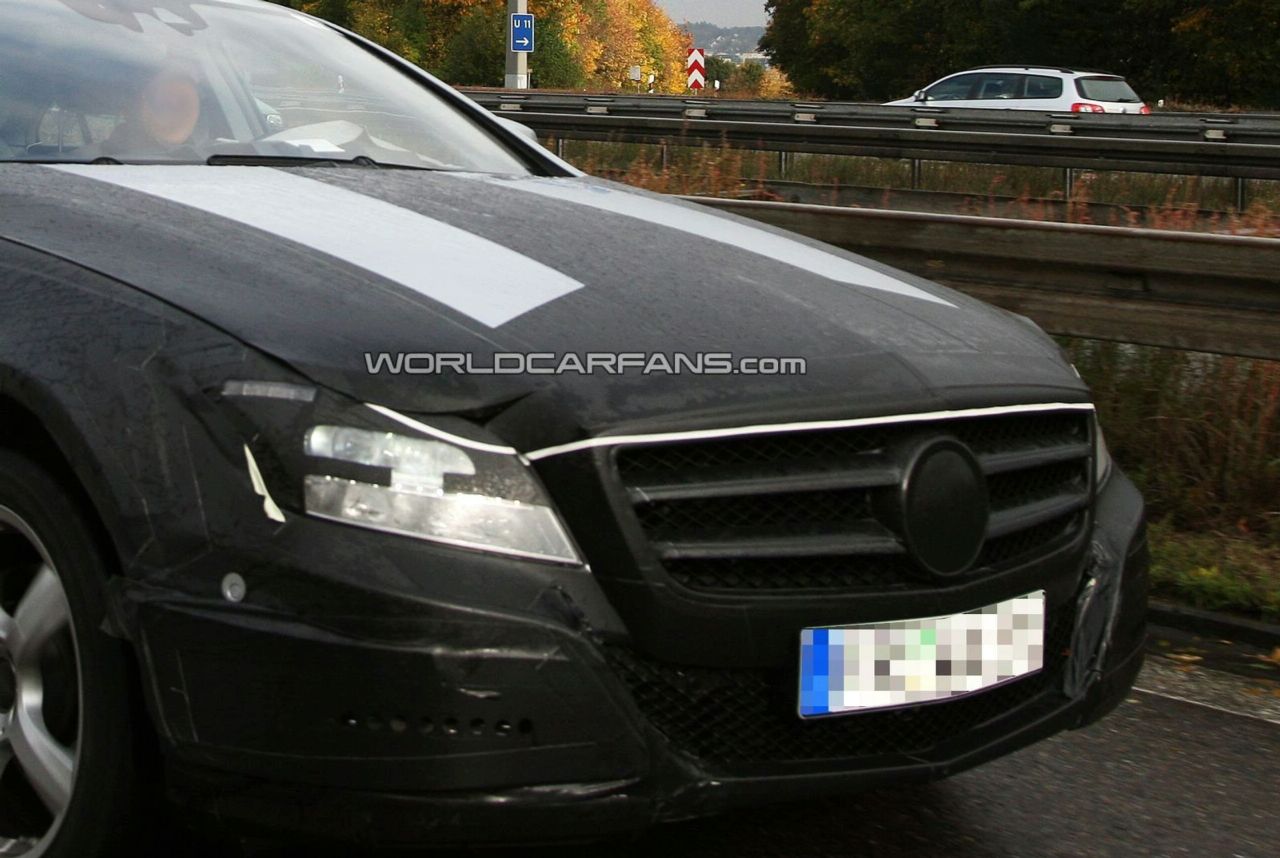 I think this is the third time when I show you some spy photos with the new 2011 Mercedes CLS. This time the photos are much more special: there is no plastic camouflage accessory on it so you can see exactly how 2011 Mercedes CLS looks a the moment. It is possible that until the final launch will be some changes at this vehicle so if you want to buy such a car, it may not look exactly like this one.
A new feture that can be noticed just from these photos, is represented by the presence of the LEDs that are working even in the daytime. You can also notice the new square shaped mirrors. Also, the rear lights were replaced with LED lights so the battery will be consumed much more difficult.
A public appearance of the 2+2 door 2011 Mercedes CLS will probably happen at the Paris Auto Show in September 2010. For deeper informations about the new 2011 Mercedes CLS, read this post.