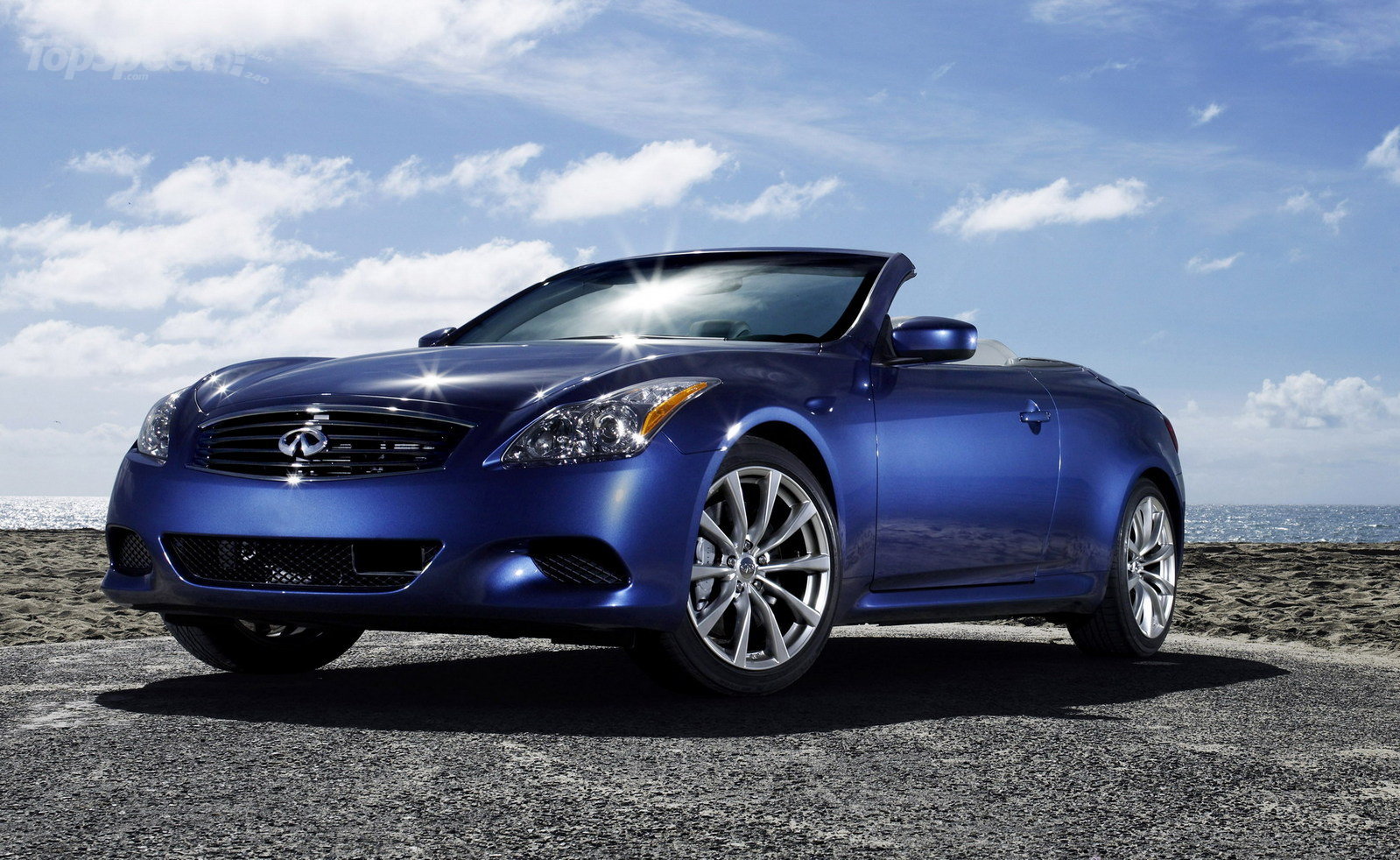 If there is a type of cars that I don't like, those are the luxury convertible cars or to say it in other way, the cars built by luxury auto makers which are convertible or two doors model and so is happening with the car from these photos namely the 2010 Infiniti G Convertible.
This 2010 Infiniti G Convertible comes with a 3.7 liter VQ V6 engine which is able to develop up to 325 horsepower which is quite a lot for such a luxury auto maker but probably they really tried to make a powerful sport car and they really did quite a good job.
The 2010 Infiniti G Convertible is available at the price of $44,350 with the 7 speed automatic gearbox and it can reach even the price of $46,950 with the six speed sport version so you see that for quite a reasonable price, you get a pretty cool car.