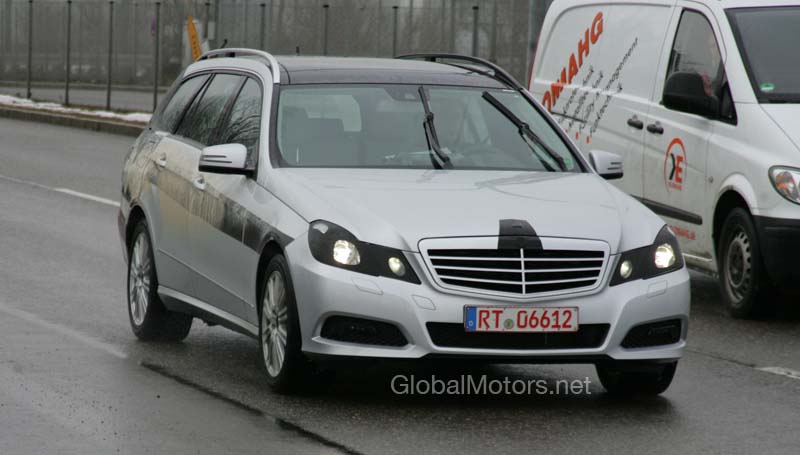 The 2010 Mercedes-Benz E-Class Estate was finally caught out in the open by a photographer. It happened again two weeks ago, but that time heavy camouflage was used by the people from Mercedes. Now, we can take a closer look.
At the end of the post you will find the first spy photos of the new E-class. The car will be pretty long, but it still has an elegant look. You can notice right away that this is a Mercedes and I'm sure that the interior will be luxurious as always. Even better, you can buy this wonderful car and get a sport engine which develops around 550 horse power. The 2010 Mercedes-Benz E-Class Estate will combined speed, power and luxury and many people will want to get a taste of what it can do.
I say that the car will have a classy look and no one will be disappointed by the engine.