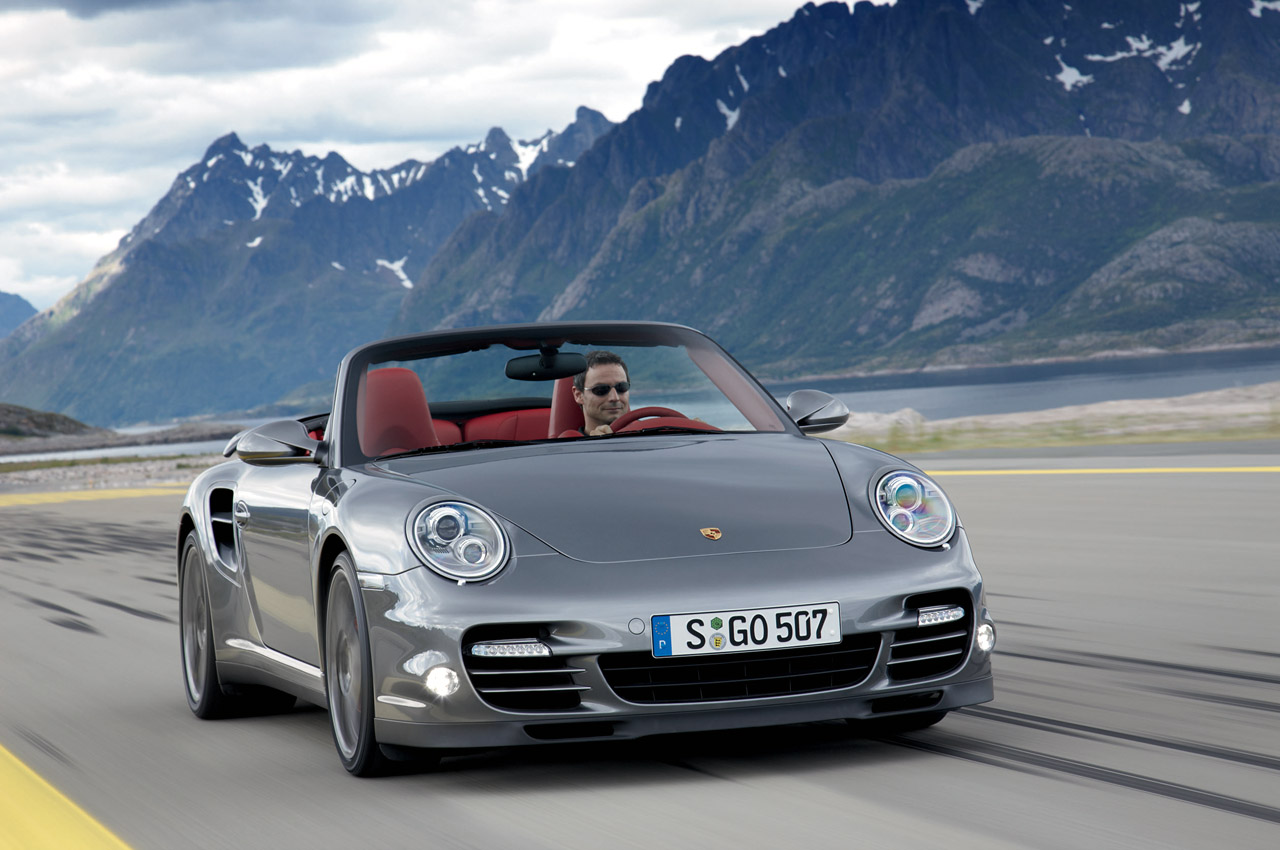 First, I have to tell you something great about this car: 2010 Porsche 911 Turbo set a new record at Nurburgring that is faster with 10 seconds than the previous one. When you buy a 2010 Porsche 911 Turbo, you can make the coice to combine the six cylinder engine with a seven speed gearbox transmission.
This is a fast car and at the same time, very agile. 2010 Porsche 911 Turbo accelerates from 0 to 100 kilometers per hour (0 to 62 mph) in only 3.4 seconds and it has a top speed of 312 kilometers per hour (192 mph). But, the price is directly proportional with the aspects of the car: 145,871 Euros if you buy this car from Germany.
The direct injected 3.8 liter engine from 2010 Porsche 911 Turbo develops 500 horsepower. I read that 2010 Porsche 911 Turbo is going on sale in November this year but I'm expecting to happen this at the begining of 2010. Anyway, if you have money for such a car, you can wait few months, even years.