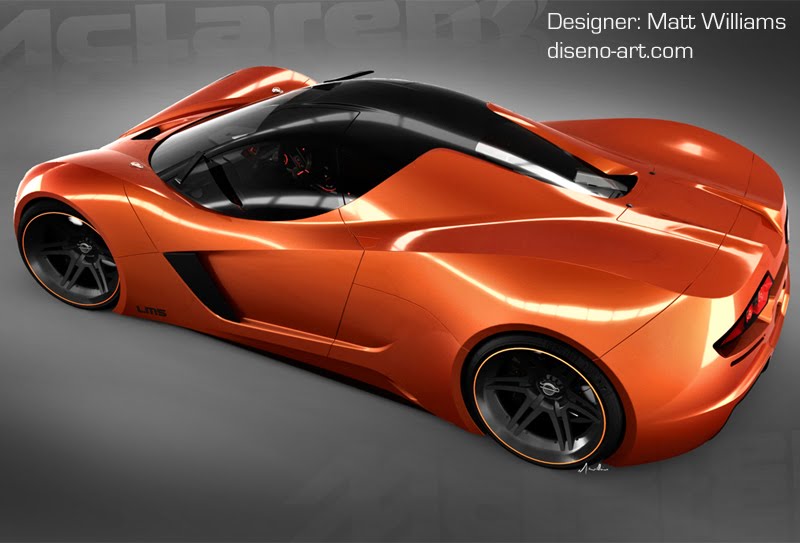 Here is McLaren LM5 Concept. Truly a worthy successor to the famous McLaren F1.I have to admit that the new McLaren MP4-12C left me cold. Obviously, I haven't drive it, but in terms of style it disappointed me, at least compared with F1.

But the this concept called LM5, is different. The design is really modern, incisive and attractive concept is up to the performances and style that McLaren F1 left. Matt Williams is a graduate of a university in Coventry, and the design you see is his diploma project. Inside, we have three seats and under the hood, in theory, we find an original BMW V10 engine.
Not surprisingly, the F1 inspired the design of the LM5 which retains the same three-seat layout as the original model with the driver in the middle and two passengers on either side. However, the LM5 has its own distinct and rather aggressive styling personality unlike the MP4-12C.