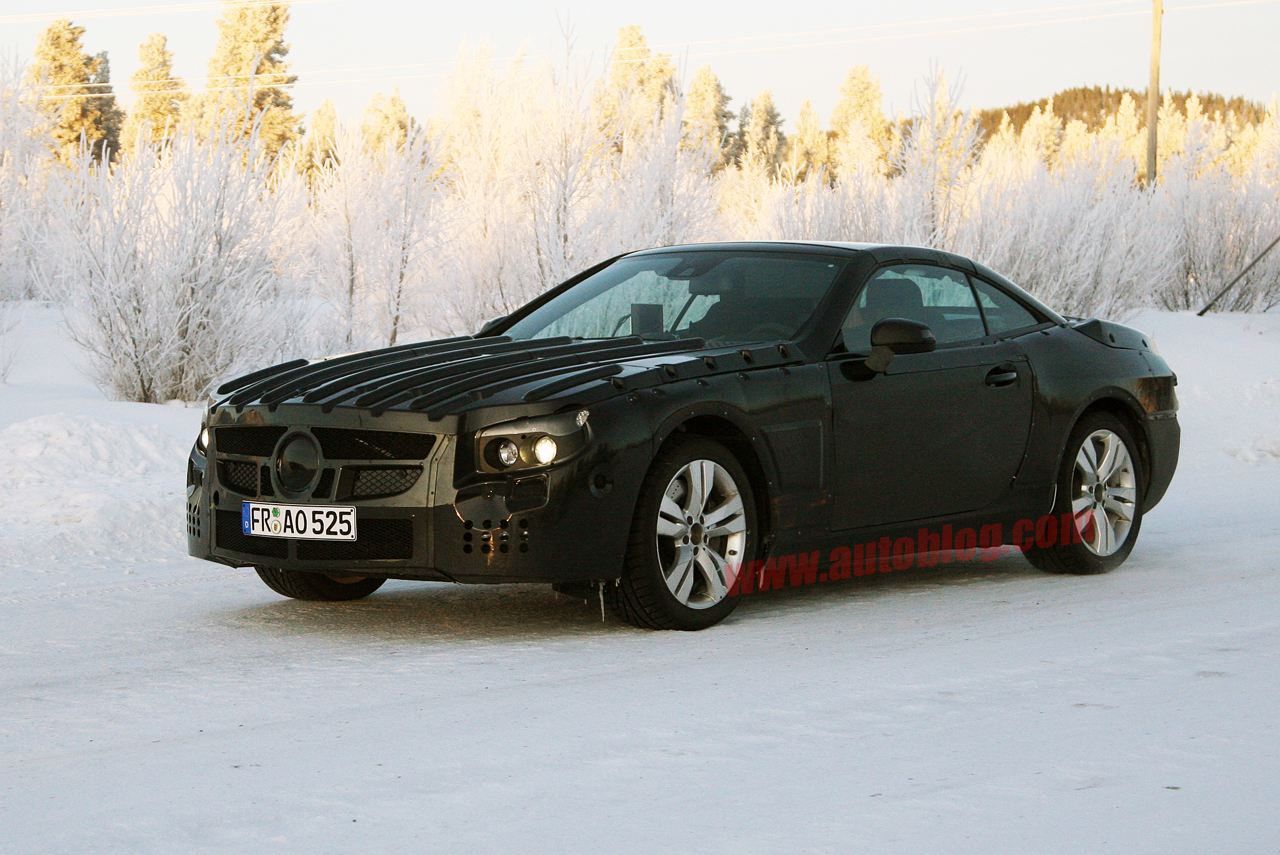 I tried to imagine how this car looks without the camouflage and I don't know how well I did that but when I looked at the headlights and then to the general shape of the car, I could see in this car the BMW Z4 but this is just my vision.
To say it like this, as you can see, Mercedes did it to us again: it covered this 2011 Mercedes Benz SL with that ugly camouflage as they usually do when they are testing prototypes. Anyway, if you look at this car's shape, you can notice some aspects but probably only if this is not the first time when you see some spy photos.
People are expecting from this 2011 Mercedes Benz SL to debut later this year, probably at the Frankfurt Auto Show so I'm almost sure that through this time there will be another spy photos, details and so on.