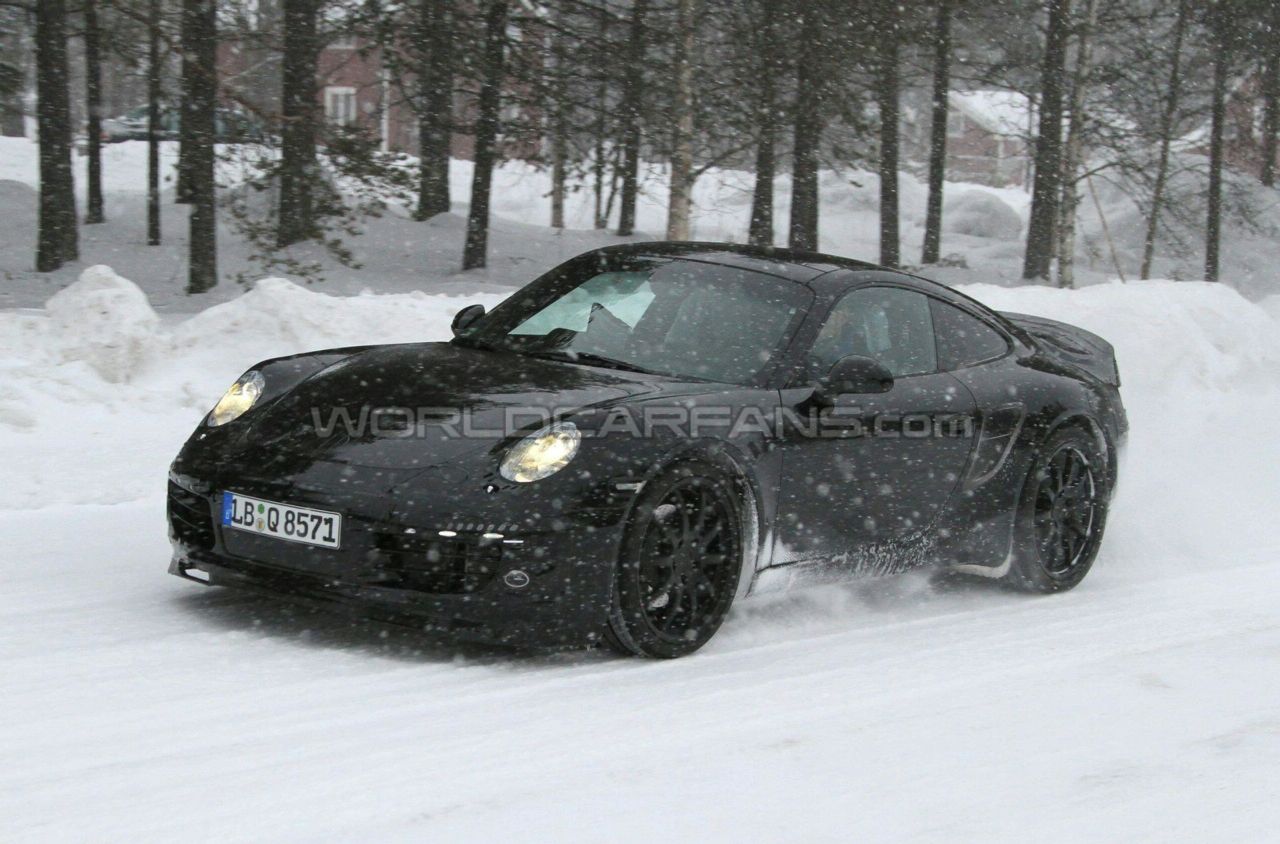 On the internet are available new spy photos with the new Porsche 911 unofficial named, probably by the fans, Porsche 991 (this is how I'll call it from now) or Porsche 998. This time, the 2011 Porsche 911 have been captured while being tested in winter condition.
Porsche may give you the impression of a really cool and also very powerful car but it doesn't touch dirty roads but as you see from these spy photos, the 2011 Porsche 911 got really dirty so you should not think like this anymore. You should notice if you're a fan of this auto maker that it looks a little bit similar to the Porsche Panarema because they have the same door mirrors.
Right now, this 2011 Porsche 911 really surprised me because it will be available with the rear wheel drive but also with the all wheel drive and I would expect to be available only the first option.