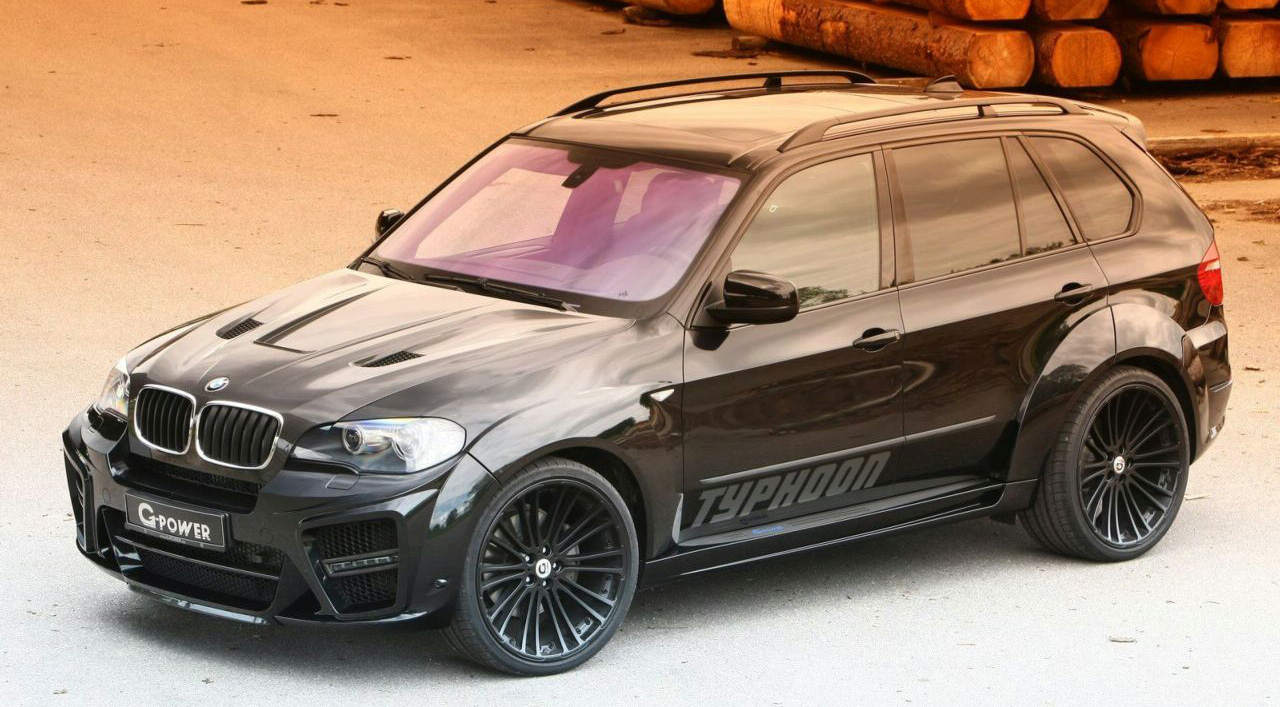 G-Power will introduce on the market a very special model, the so called "Black Pearl" or G-Power X5 Typhoon is a powerful car in the true sense of the word. The Black Pearl is based on the BMW X5(E70) and it can reach more than 300km/h with a tremendous amount of 625 horsepower.
Black Pearl has a 4.8 liter engine but also it has a supercharged system that increases the engine performance with 270 hp / 199 kW to 625 hp / 460 kW at 6.100 r.p.m. Also increase the torque from 225 Nm to 700 Nm at 5.300 r.p.m.  The mighty Black Pearl reaches from 0 to 100 km/h in just 4.5 seconds, after 16 seconds this monster on wheels already has 200 km/h. The maximum speed is not known yet but it can go at 300 km/h and beyond that.

In the Black Pearl's cockpit you can have if you want a sport steering wheel, interior linings made of full carbon or a speedometer in Typhoon style. This G-Power Typhoon Black Pearl costs 295.000 euro, it's a fear price if you take in consideration what has this car to offer.