Today was the first time the world could lay their eyes on the latest incarnation of VW's Jetta sedan, the 2011 model that will soon hit stateside showrooms this October.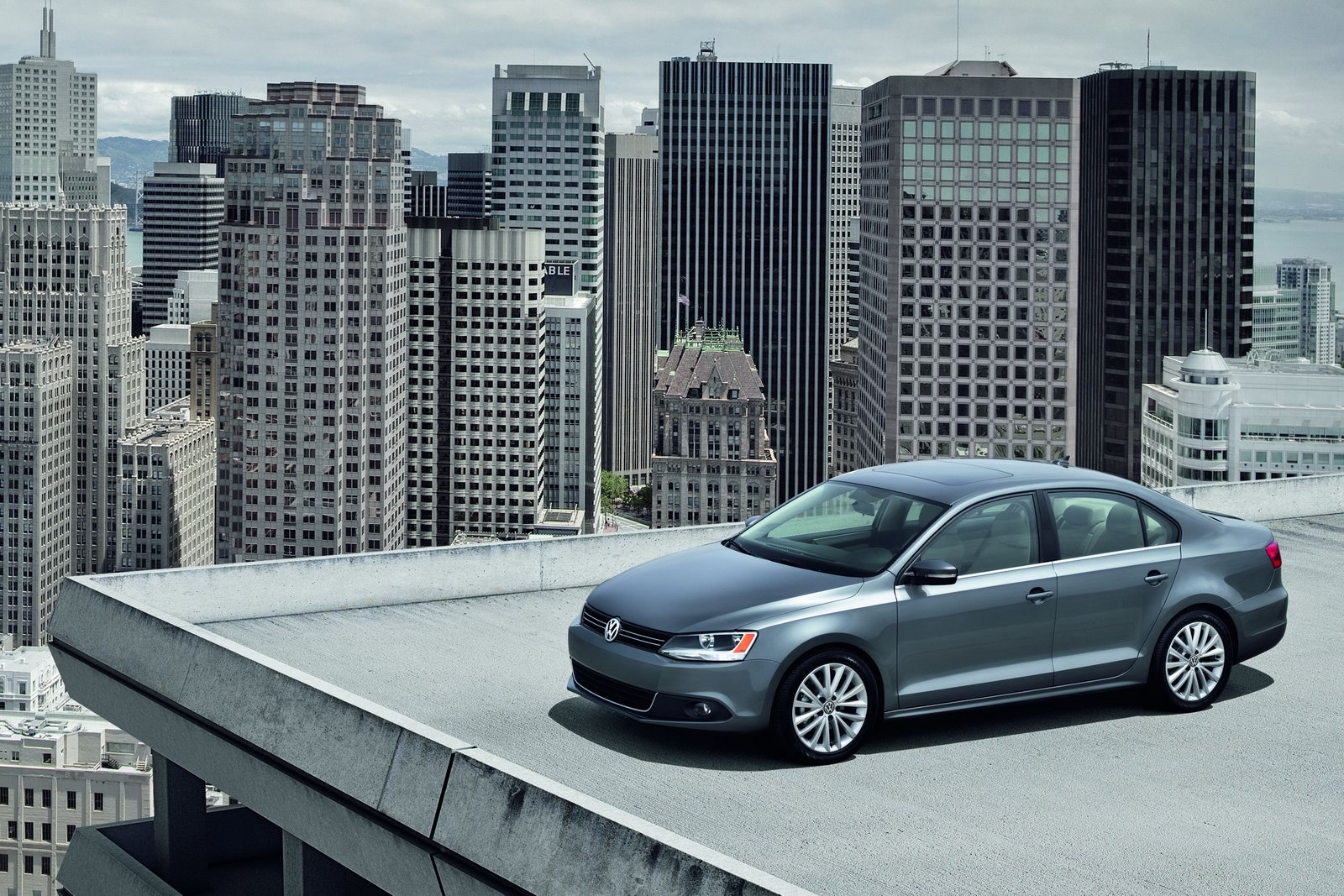 For now, information on European availability and pricing is not available but there's still enough to keep us busy.

The 2011 Jetta features a premiere, it has obvious styling cues from VW such as the Scirocco inspired fascia and the rear lights similar to the Audi A4 but despite this the car shares no actual components with the smaller brother, the Volkswagen Golf. The platform used is based on the Golf but the architecture is heavily modified.
As far as dimensions are concerned, the only important difference is in the length as the new model is 3.54 inches longer and as a result, offers up a 2.76 inches longer wheelbase which in return offers up another 2.6 inches of passenger leg room over the outgoing model.
While the exterior is nicely refreshed, the underpinnings are changed, the same can't be said about the interior which, despite the extra space is almost the same as the former model. In order to mask it up, VW are mentioning the new engines available on it which for petrol ranges from a 1.2 liter engine TSI developing 105 horsepower all the way up to the 200 horsepower 2.0 liter TSI. Diesel fans will get two common rail units, a 105 horsepower 1.6-liter TDI and a 140 horsepower 2.0 TDI. The entire range is turbocharged but VW will not offer, for the time being, the 1.2 TSI and 1.4 TSI petrol units. Instead, U.S. and Canadian buyers will continue to get the same ol' 2.5-liter five-cylinder petrol found on the outgoing model.
Except for the 1.2 TSI, all engines may be paired with either a 6-speed or 7-speed DSG dual clutch transmission but as a standard offering you will be getting a manual gearbox with automatic transmissions being offered as an option.