The German specialists from Carlsson decided to release full details on the new tuning kit designed for the 2012 Mercedes-Benz SLK cabriolet. The tuning package developed by Carlsson brings both aesthetic and power upgrades, the performance improvements being even more evident than the styling tweaks.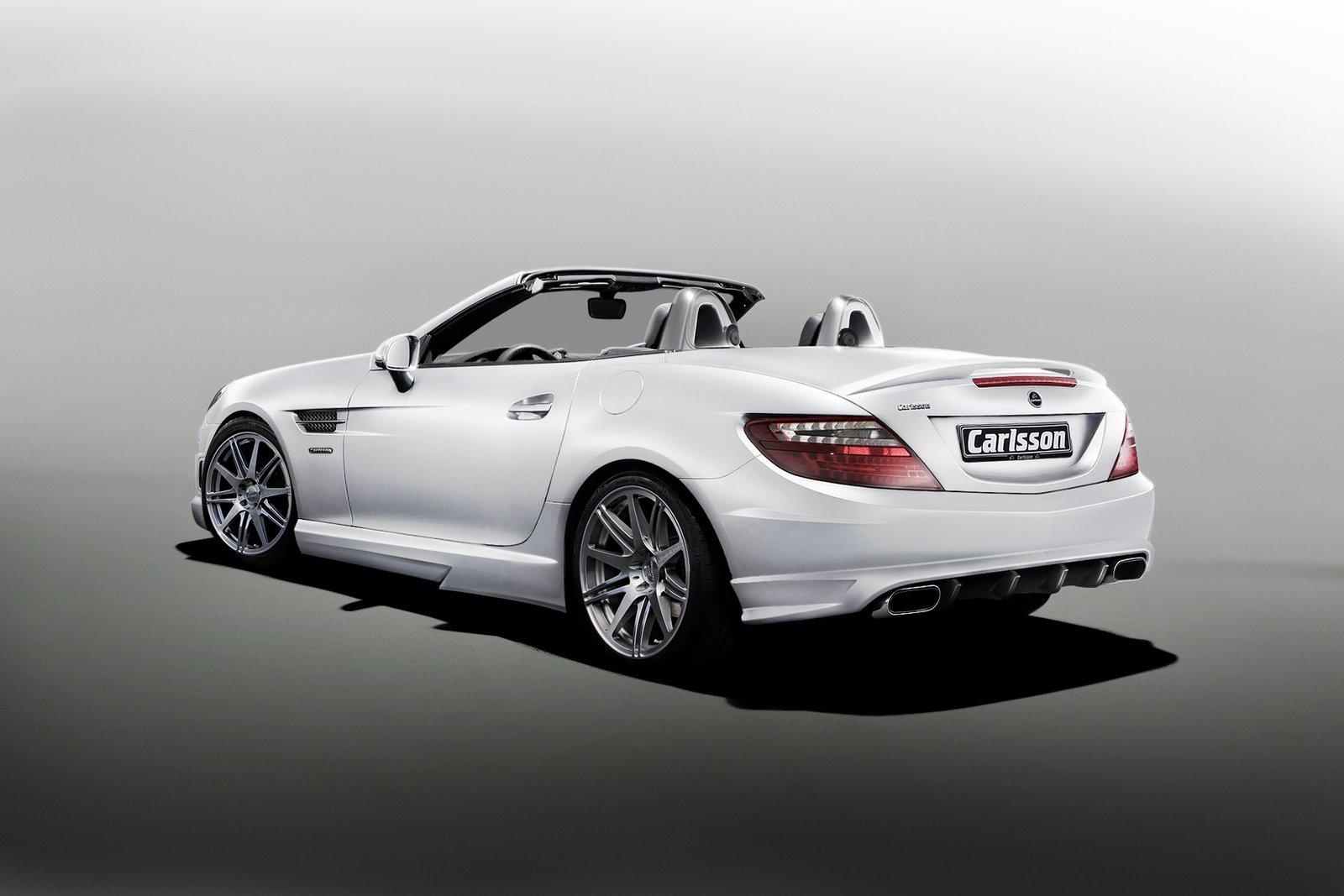 For the beginning, the noteworthy aesthetic tweaks include a new front lip, a rear spoiler with a diffuser able to increase the downforce at the rear axle. Of course, the exterior appearance is completed by a new set of rims which come in sizes between 18 and 20 inches.

In terms of power, Carlsson decided to revise two units in the range, the SLK 200 CGI and SLK 250 CGI. The standard Mercedes SLK 200 CGI develops 181 horsepower but thanks to the C-Tronic package you can get a total output of 208 horsepower. In addition, the same engine can be ordered in a more powerful version which rises to 221 horsepower.
The second unit revised by the German specialists, SLK 250 CGI to be more precise, comes with a total output of 236 horsepower, extra 35 horses being squeezed from the series' 201 horsepower. A second package for this engine is available as well, the model being able to produce 228 horsepower in this case. In terms of pricing, the C-Tronic CB20 and CB25 are available at a price of €1190 while the C-Tronic CB20S and CB25S packages are priced at €1690.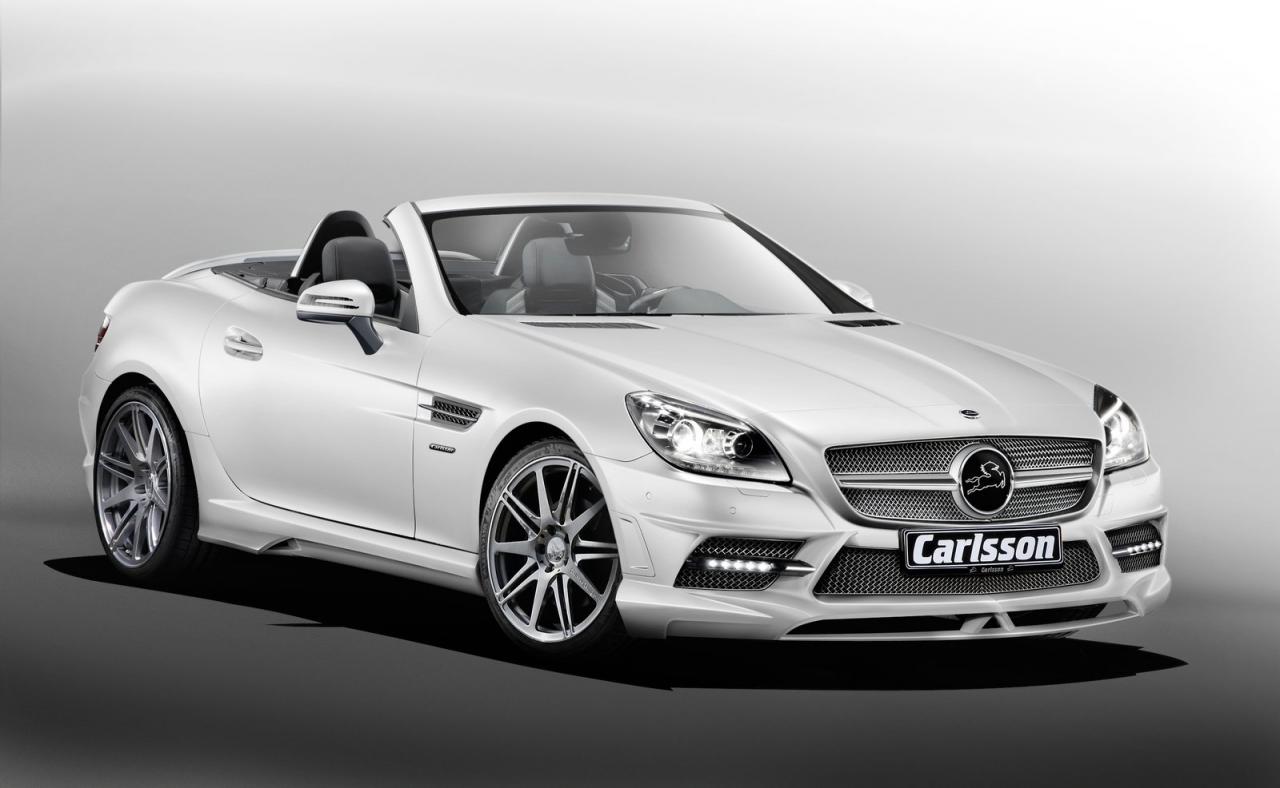 At the interior, Carlsson offers their special leather upholsteries such as Carlsson Nappa, Carlsson Nappa Exclusive and Carlsson Nappa Exclusive Heavy Weight. Other tweaks include carbon fiber or wood inserts, aluminum pedals with logos but also leather seats, headrests and door panels. Besides the styling and performance upgrades, the German tuners decided to fit the 2012 SLK with a new high performance suspension able to improve the ride and offer a ground clearance lowered by 30 mm.
"Two seats, a long bonnet, short overhangs, an open top and the engine in just the right place. With the new SLK, Mercedes-Benz presents what is probably the finest roadster in its history. Yet Carlsson still finds numerous ways to personalise the car's interior and exterior and to leave its own unique mark on its dynamism and style," claims the German tuner.