The German tuners from Hofele-Design decided to develop a complete tuning program for the second-generation Volkswagen Touareg. The current German SUV has been revealed last year at the New York Auto Show and is designed to continue the successful story of the first-generation Touareg.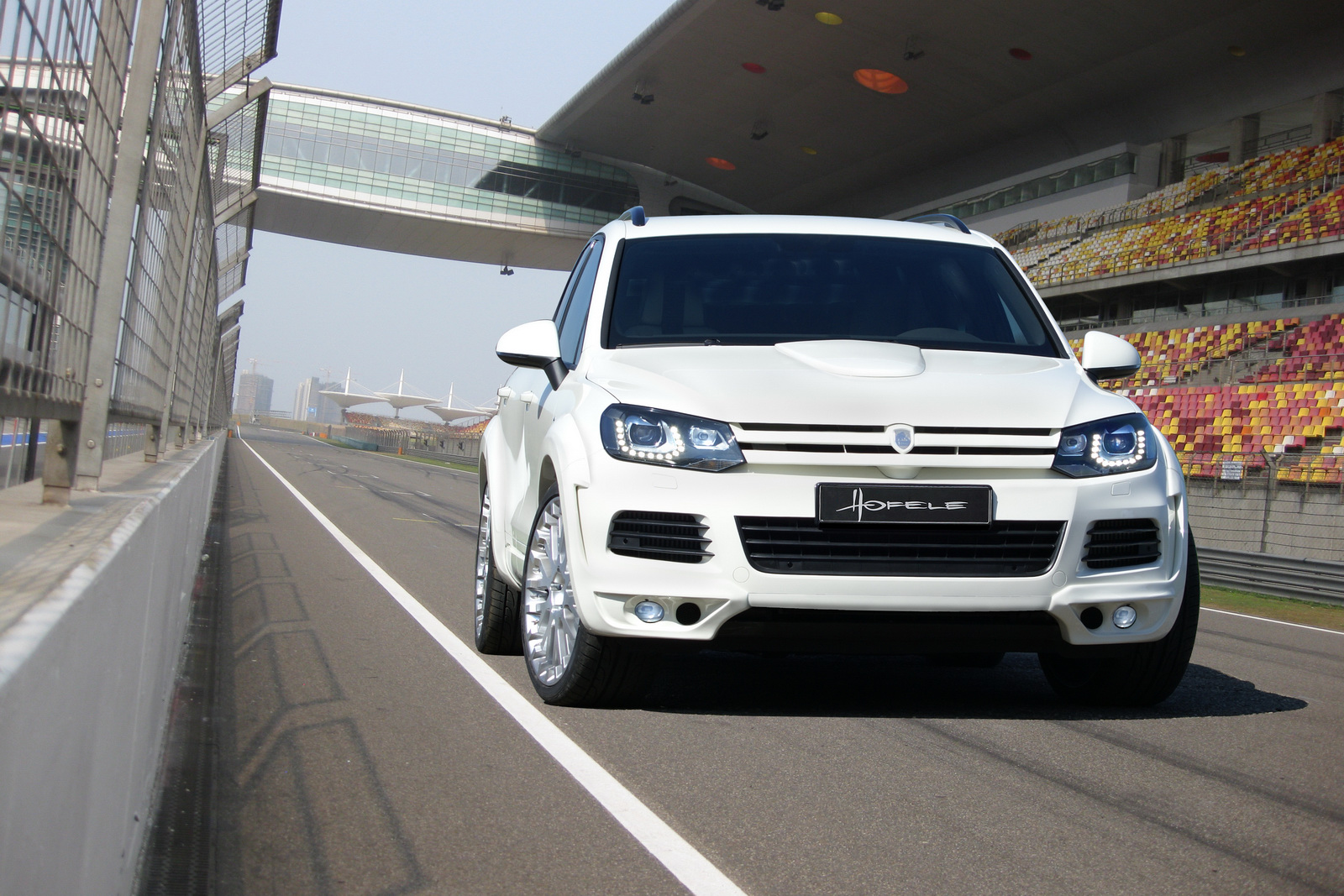 The new tuning package developed by Hofele-Design is not making any compromise and upgrades all the important features of the model, from the exterior and interior appearance to engines and structure.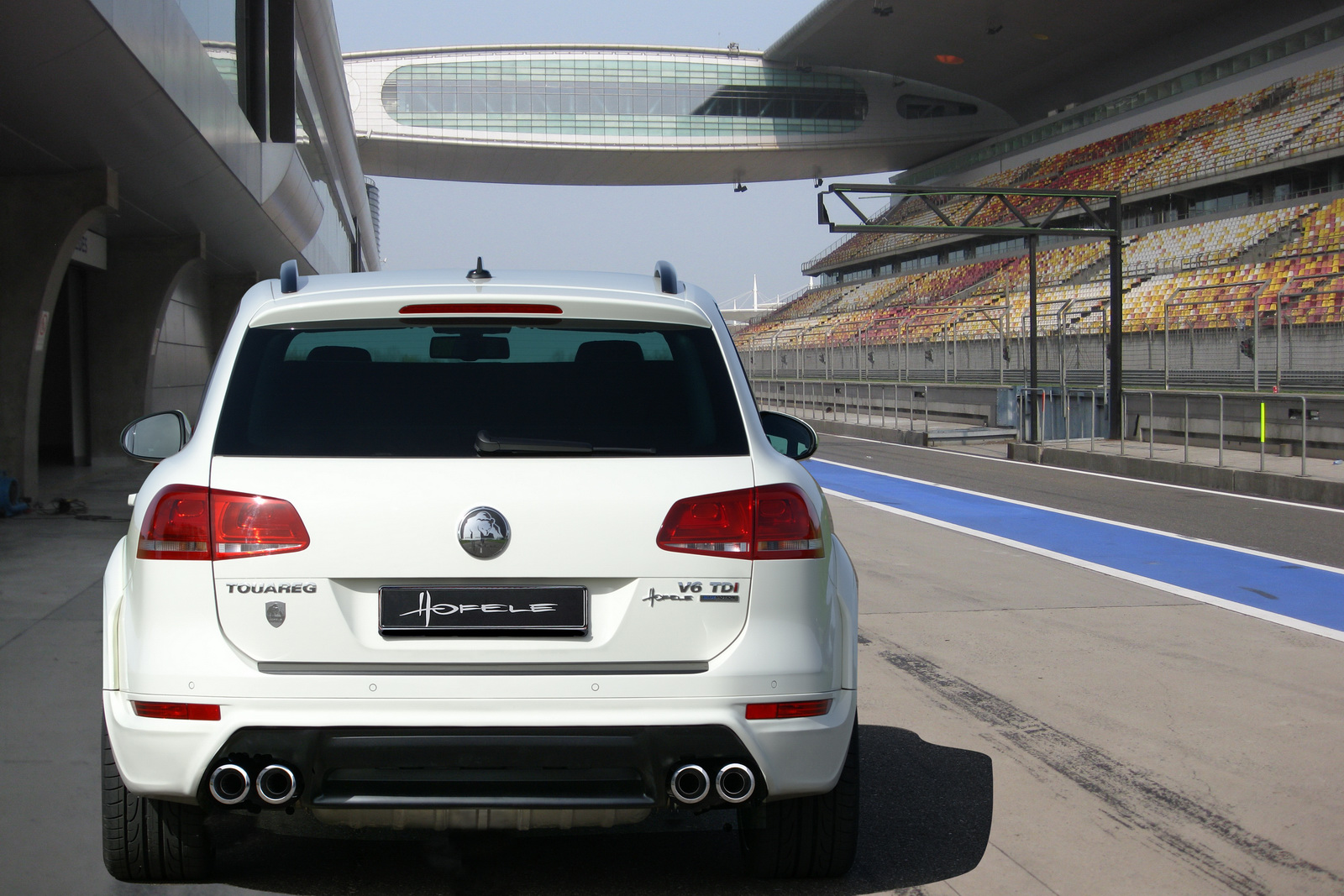 Under the bonnet, the Royal GT 470 package brings an upgrade for the 3.0-liter TDI V6 which offers 240 horsepower and 500 Nm of torque in standard. Due to some tweaks such as a remapped ECU unit and a high performance exhaust system, the V6 diesel is able to produce 275 horsepower and 580 Nm of torque, resources which make the sprint from 0 to 100 km/h possible in 6,9 seconds.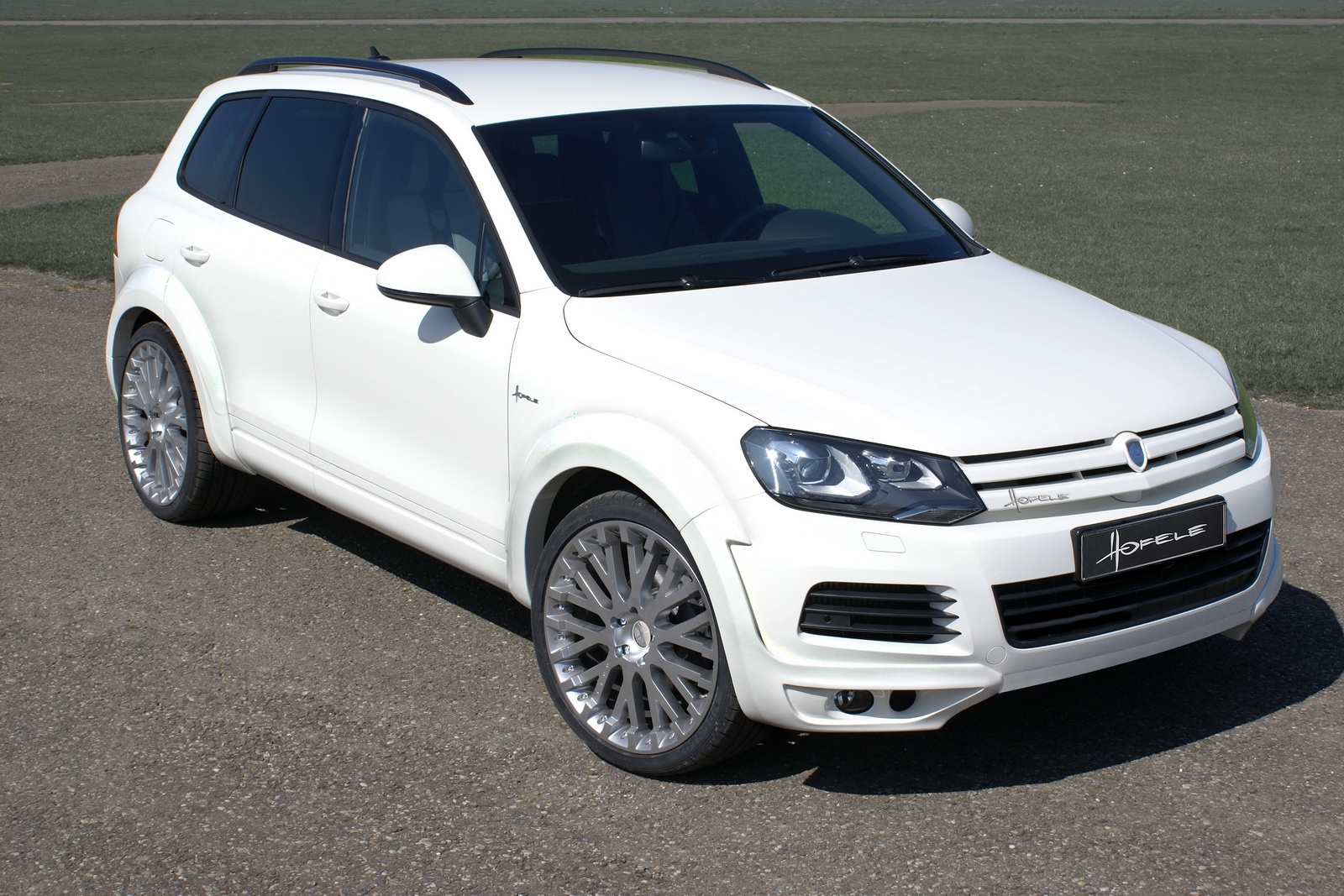 According to the German tuners, thanks to the engine upgrades, the top speed of the new Volkswagen Touareg raises to 229 km/h. On the other hand, the exterior appearance is improved by a body kit which includes extended wheel arches for more aggressivity, a revised bonnet, a new front apron with LED lights, side skirts and a rear apron with an air diffuser. The styling tweaks at the exterior are completed by a new set of alloy wheels with sizes betwen 20 to 22 inches but also a variety of exhaust tail pipe choices and a revised front grille.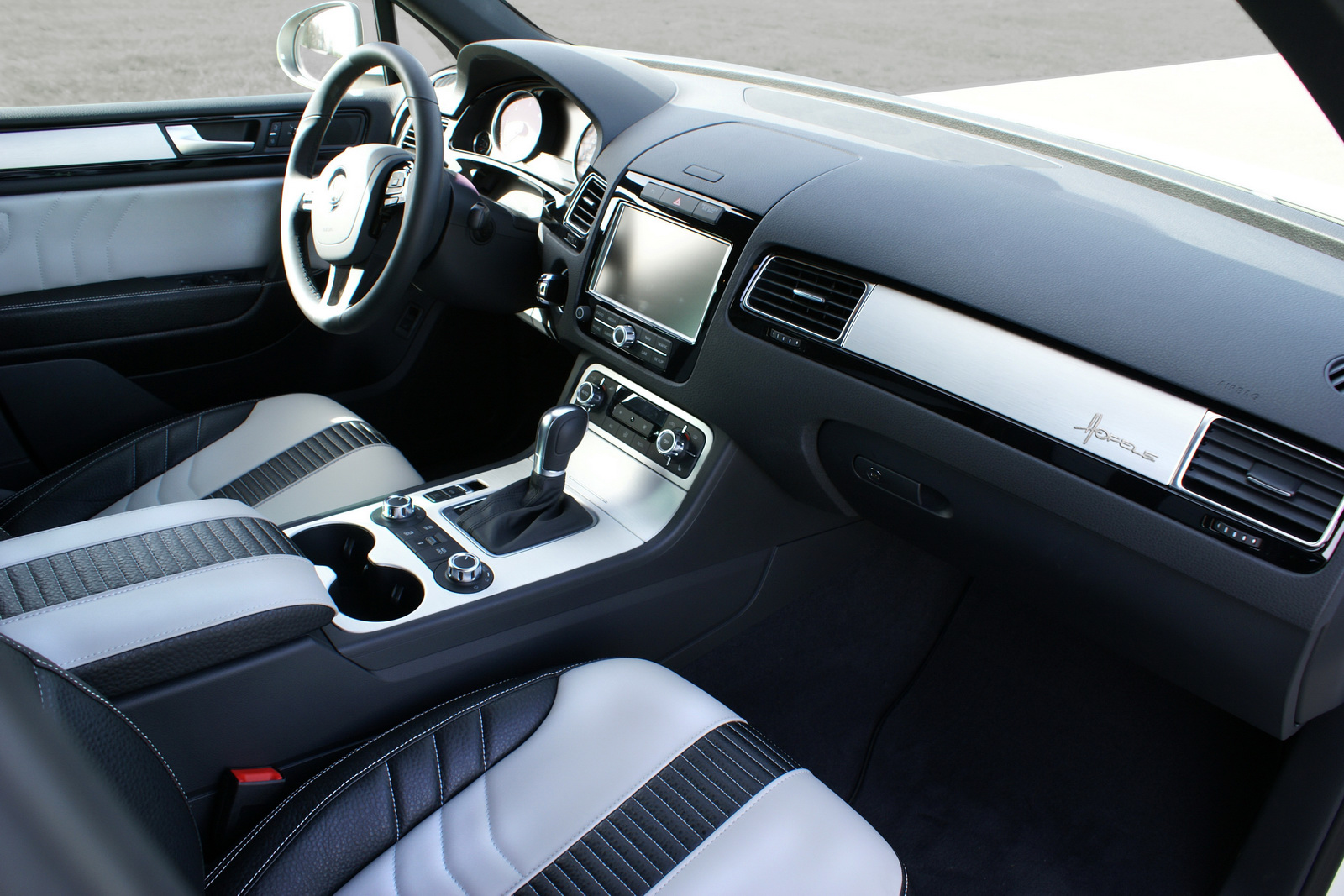 At the interior, Hofele-Design prepared a two-color leather upholstery in black and white, a leather treatment prepared mainly for the seats and door panels. A plus of style is brought at the interior by aluminum trim and other minor styling tweaks. Besides the appearance improvements and power upgrades, the Germans tuners at Hofele-Design offer an air suspension and an electronic lowering module which is able to reduce the ground clearance by 40 mm.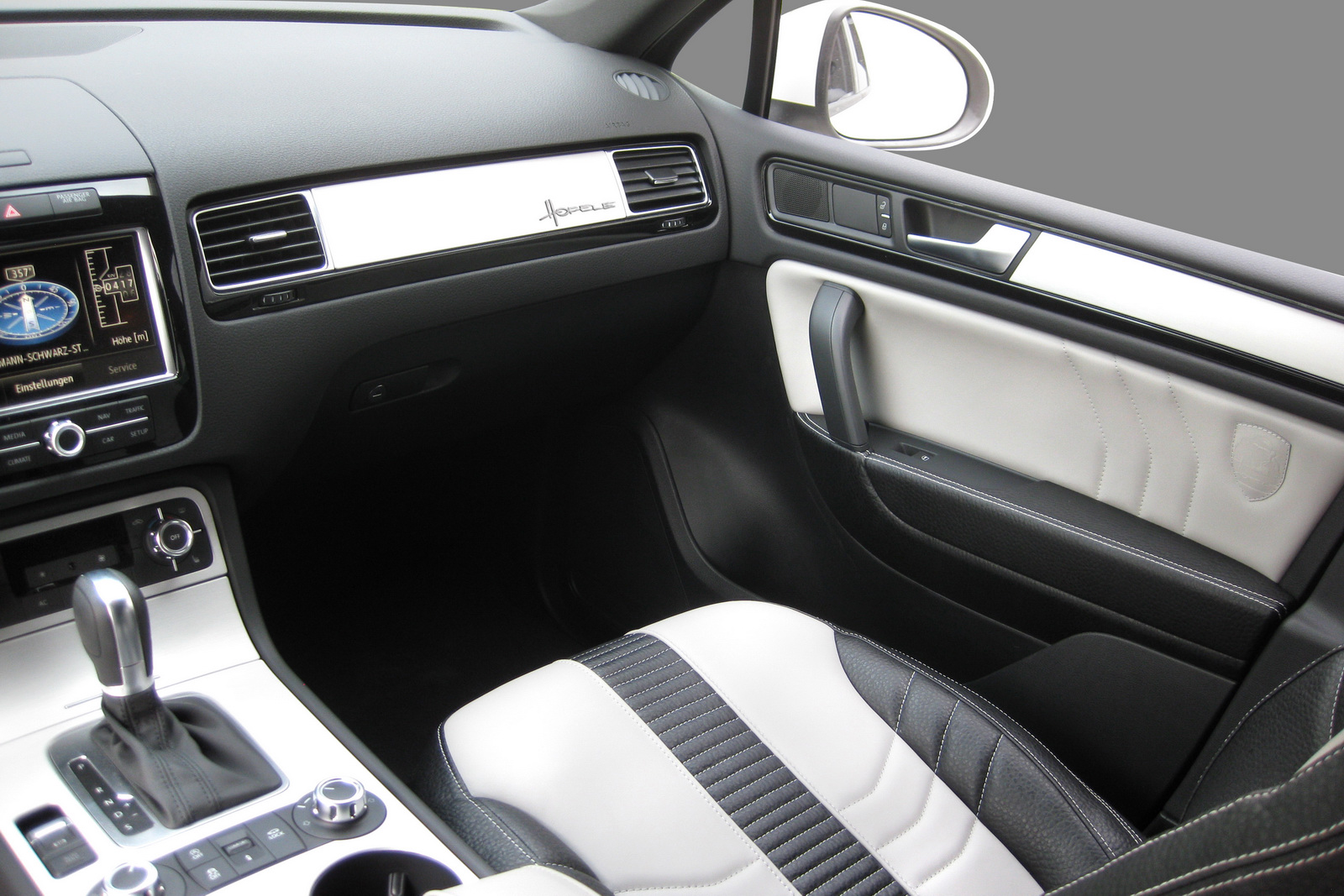 "With its new body kit for the VW Touareg II, Hofele-Design turns the Touareg into the Royal GT 470. The new body kit gets the occurrence of a real royal greatness! The impressive design lines of the new edge accented VW design are kept and are dynamically sharpened through the emotional wheel arch extensions of the Hofele-Design body kit," claim the Germans.