Not very long ago, buying a flagship luxury saloon the likes of the Audi A8 and fitting it with the small engine would have been seen as a poor choice leading to various issues in dealing with a lack of power and lead to a cheap image.
It seems like the Germans at Audi are willing to change that. Their new flagship luxury sedan, the A8, will be fitted with the smallest engine we've seen so far in this side of the market starting 2013.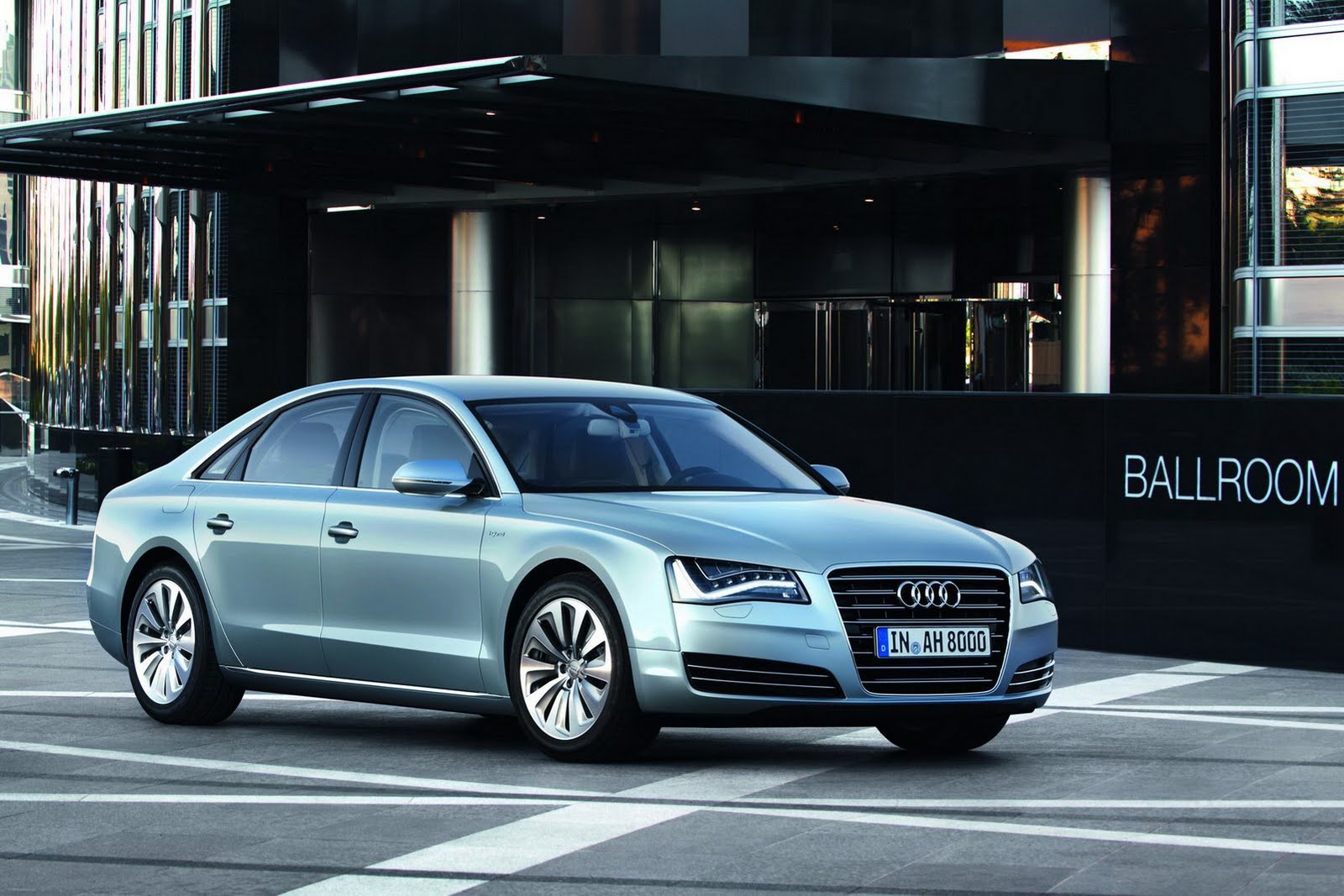 They have opted for the 2.0 liter TFSI engine and decided to help it along with an equally small and potent electric motor.

The new hybrid 2.0 liter Audi A8 will be getting 211 horsepower and 258 lb-ft of torque from the turbocharged petrol burning four pot and the disc-shaped electric motor will wiz along at a maximum of 54 horsepower and 155 lb-ft of torque.
Naturally, the hybrid powertrain and the small engine that comes with it means that Audi gains enormous bragging rights on what's going on at the pumps.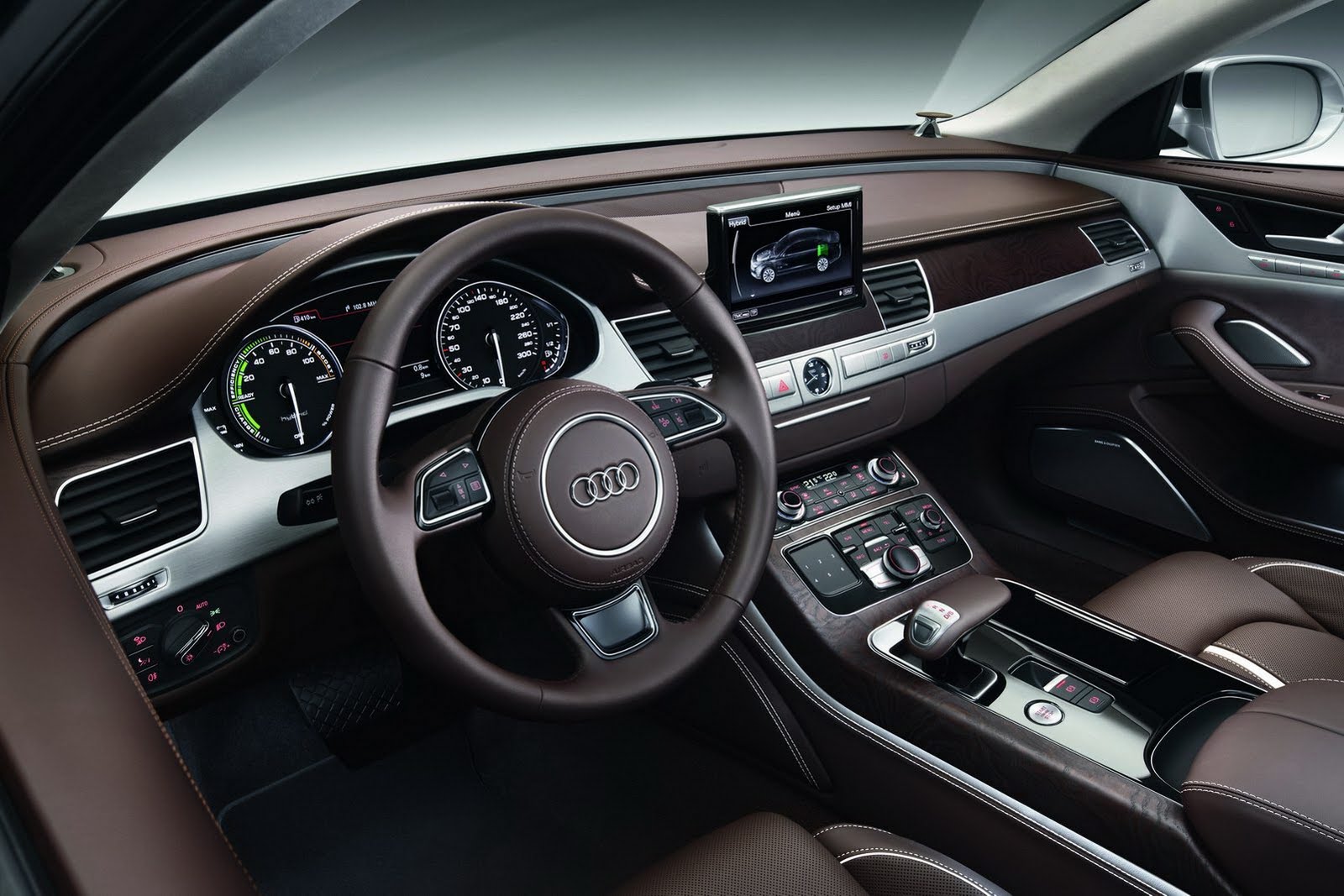 They say that the 2013 Audi A8 2.0 liter hybrid will manage a combined 36.8 mpg on the EU cycle with the CO2 emissions figure stopped at less than 148 grams per km.
If you're on my thought line however, you'll be glad to know the performance on this small engined A8 is still decent since it can get to 62 mph in just 7.7 seconds and it can waft all the way up to a top speed of 146 mph.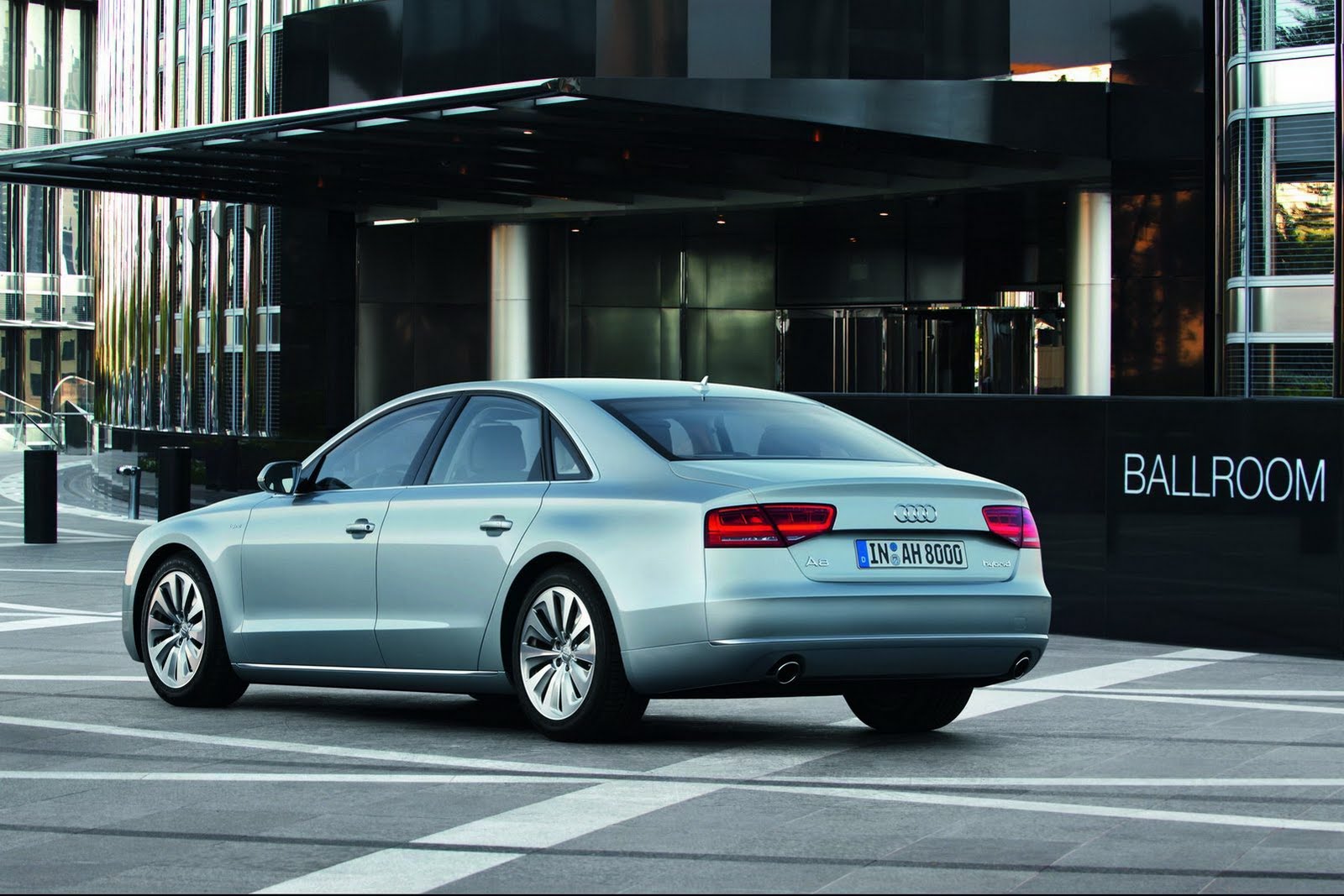 It's not class leading, but it's certainly not bad and given the competition, it is more of a sensible idea than a mild hybrid 7 Series with a V12 engine.