Mercedes unveiled the new Sprinter 4×4, a commercial van capable to tackle difficult road conditions. The German model gets an all-wheel drive system alongside an electronic traction control as well as off-road tires and the Hill-Start Assist system.
In order to be able to confront less than optimal roads, the new Sprinter 4×4 also gets a higher ground clearance and new breakover angles.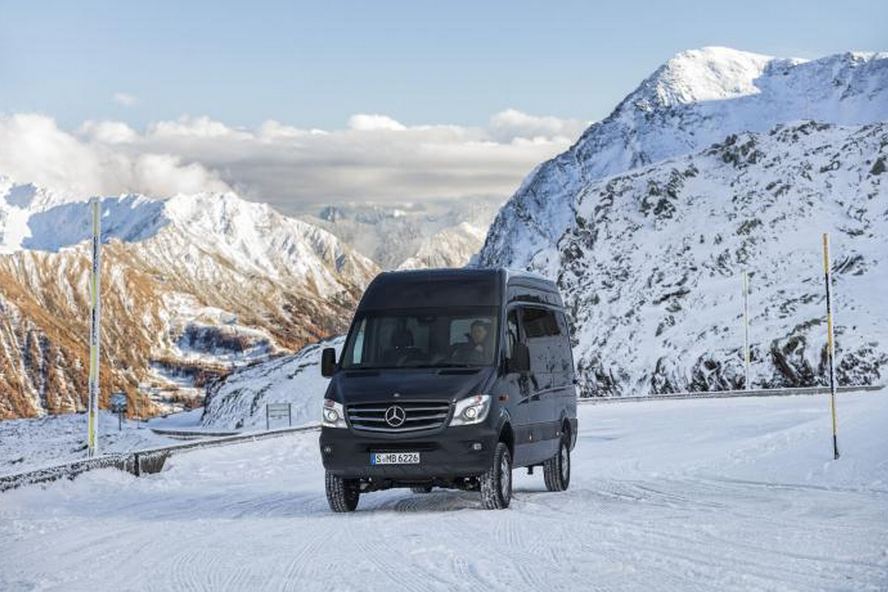 Power is offered by a 2.1-liter engine producing 129 horsepower and 305Nm of torque, a 2.1-liter with 163hp and 360Nm of torque and also a 3.0-liter V6 offering 190 horses and 440Nm of torque.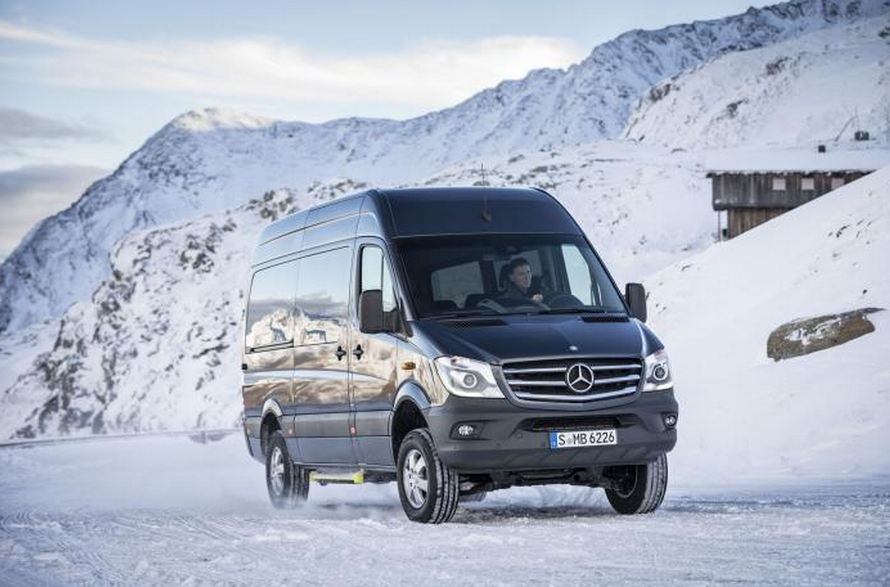 As standard, Mercedes will offer a six-speed manual transmission but a five-speed automatic is also on the list.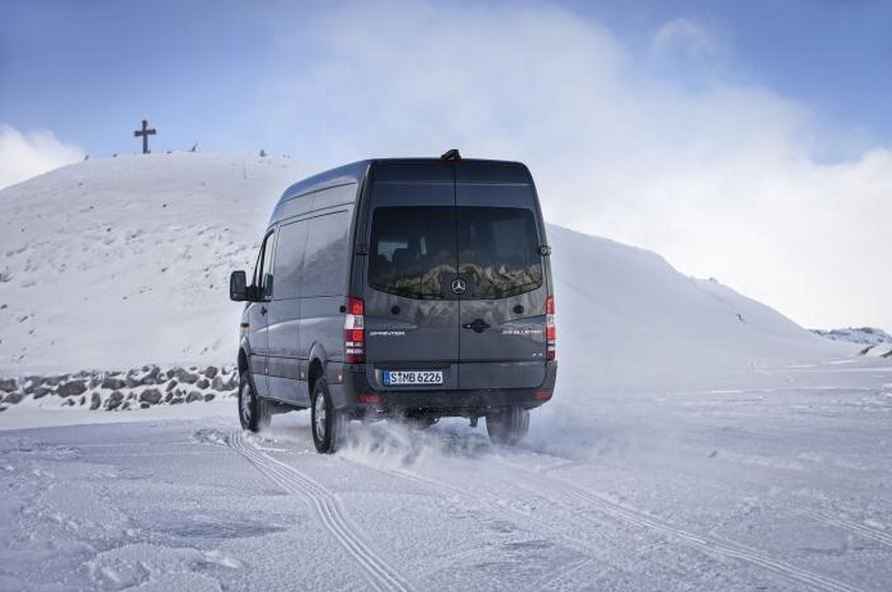 "The Sprinter 4×4 crewbus is at home transporting hotel guests to snowy Alpine resorts while the panel van can convey work crews, materials and tools to wind turbines in wet fields," says the carmaker.