Audi pulled the wraps off the 2015 TT Roadster, the open-top version of the new German model. At the exterior, it stands out thanks to the power folding fabric roof available in black, jive or titanium gray finishes.
According to the carmaker, you can safely open or close the roof at speeds up to 50 km/h, an operation which takes 10 seconds.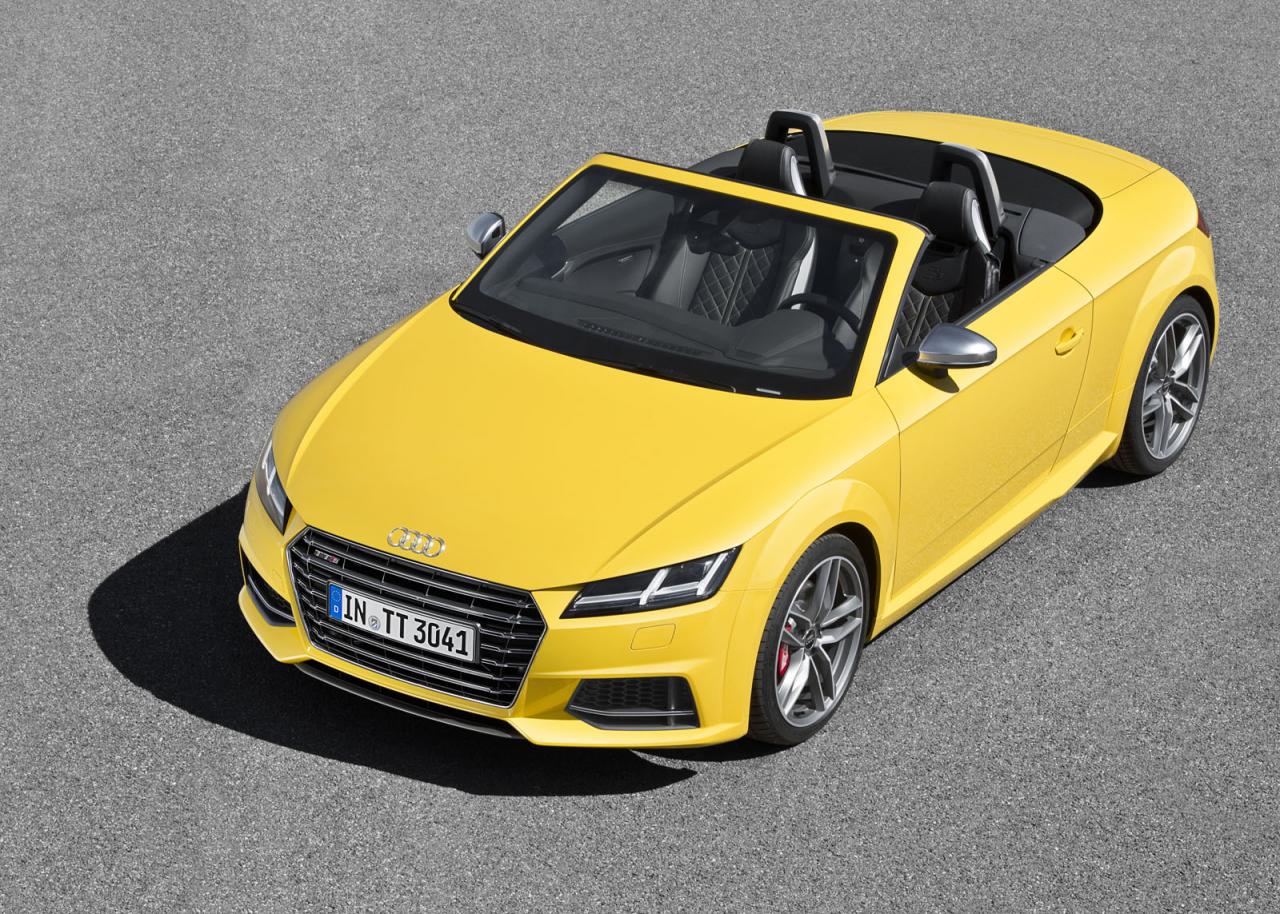 Power for the Audi TT Roadster is offered by a 2.0-liter TFSI engine producing 230 horses and 370 Nm of torque as well as a 2.0-liter TDi with 184hp and 380 Nm of torque.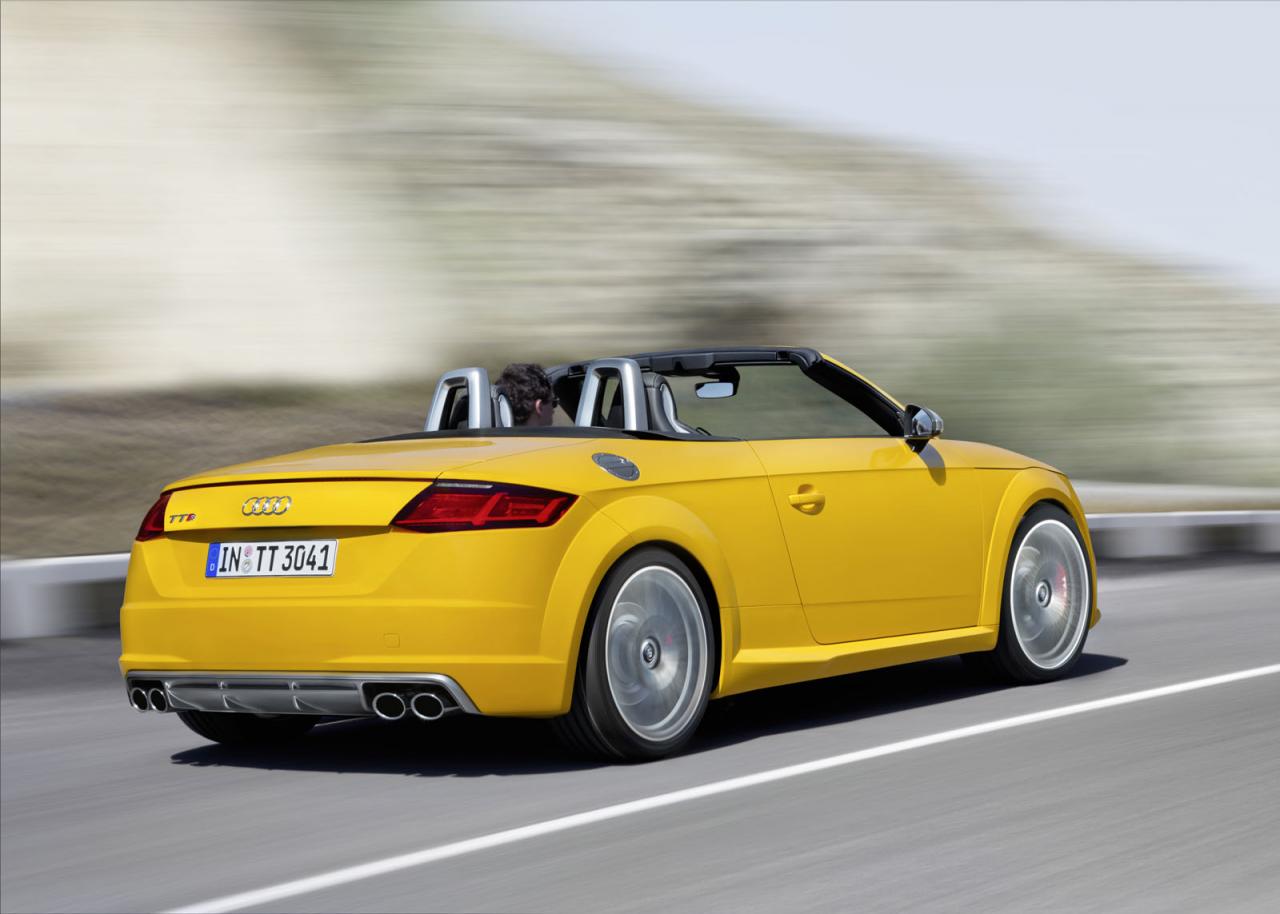 The new Audi TT Roadster uses the MQB platform which, helped by the lightweight aluminum and magnesium roof, is capable to keep the total weight at just 1,320 kilograms.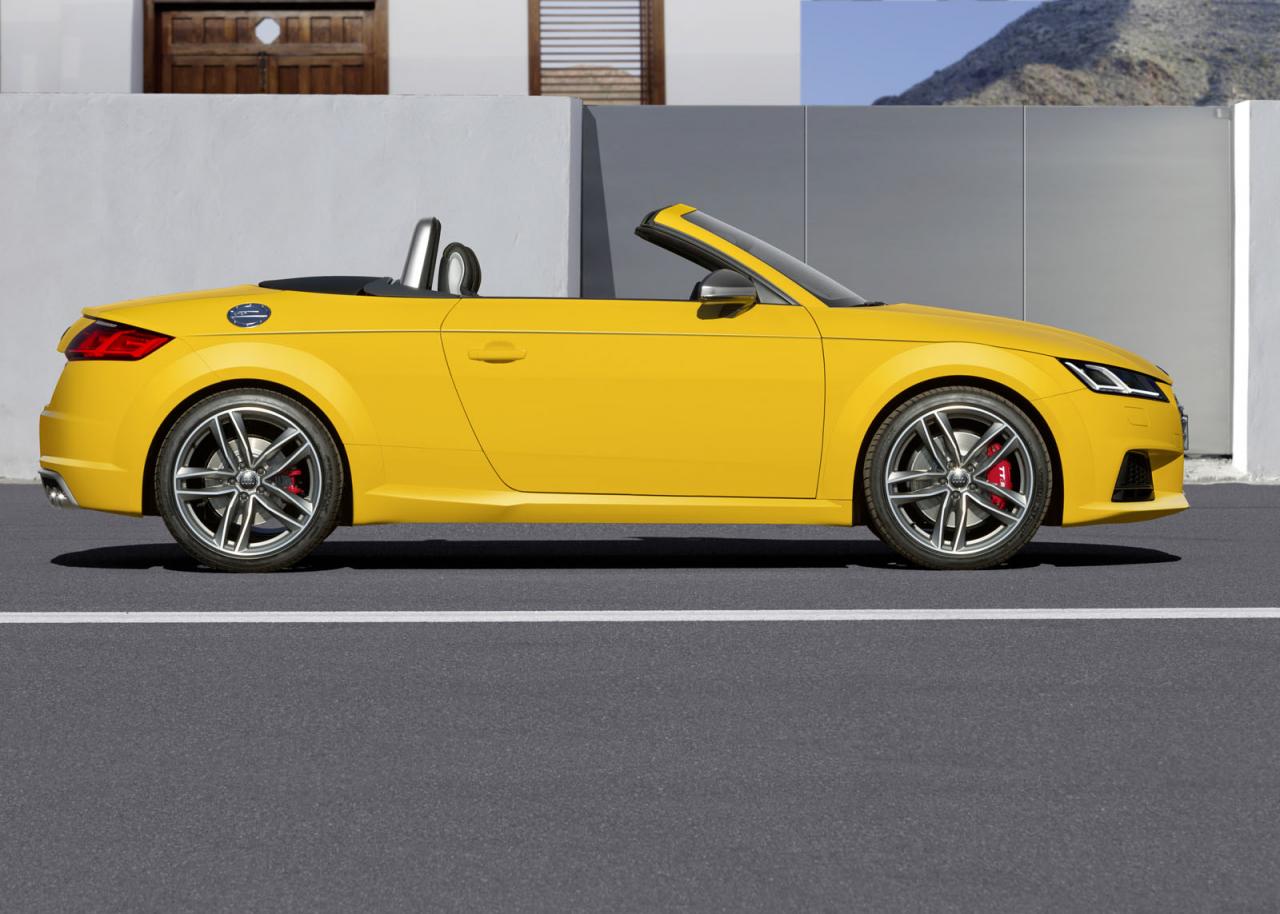 More power is offered by the Audi TT S Roadster, a model equipped with an upgraded 2.0-liter TFSI producing 310 horses and 380 Nm of torque. It sprints from 0 to 100 km/h in 3,9 seconds with a top speed of 250 km/h.