The 2015 Smart ForFour was recently launched online, the model receiving some tuning goodies from the famous Hungarian artist X-Tomi.
The new-generation Smart ForFour is ending up in our news again in this tuned version, after the model was just unveiled a week ago.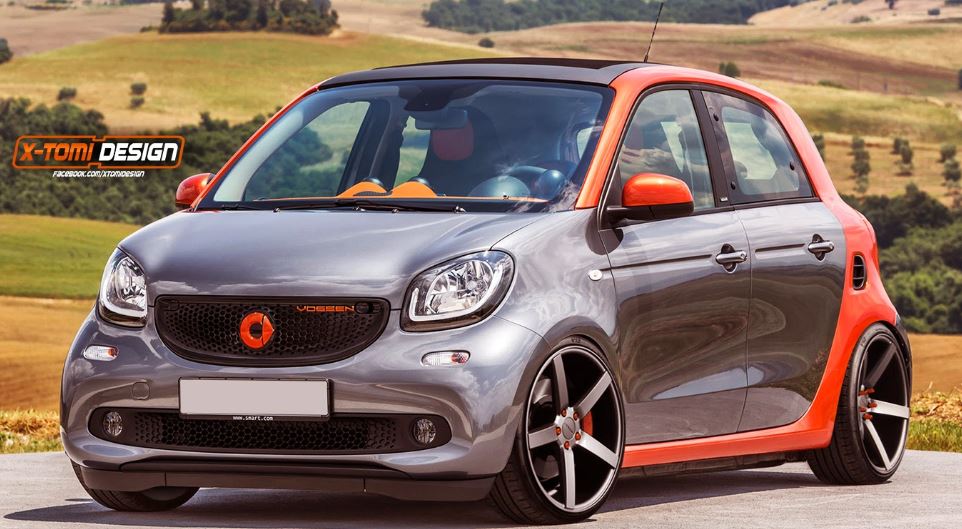 There were also other renderings with the convertible version showing off, but chances are yet small to see this upgraded model on the market.
To be a reminder, the 2015 Smart ForFour as well as the ForTwo versions are both based on the Renault Twingo model and since there will not be any convertible versions of the French model, neither will the Smart will receive one.
The 2015 Smart ForFour is 3.49 mm long, standing on a 2,949 mm wheelbase, taking its power from a 1.0-liter naturally aspirated unit and developing a good 71 horsepower and 91 Nm of torque.
There is also a smaller engine being put on the new ForFour version, namely a 0.9-liter turbocharged engine, developing 90 horsepower and 135 Nm of torque.
The prices for the 2015 Smart ForFour will start from 11,600 euros.