After seeing the recently unveiled 2015 Audi RS3 Sportback for some snowy tests this winter, the high-end model from the German premium carmaker is ending up in our news again, this time through a new series of phots, which showcase the model in its plenitude.The photos were taken in Ingolstadt and are highlighting the RS3`s important characteristics and performance features.
As a reminder, the 2016 Audi RS3 is the top of the line version of the RS3 lineup, coming in the Sportback five-door body style and being officially unveiled at the 2015 Geneva Motor Show. And from my point of view, the model is considered one of the hottest hatch in the world, if we consider the motorization under the hood.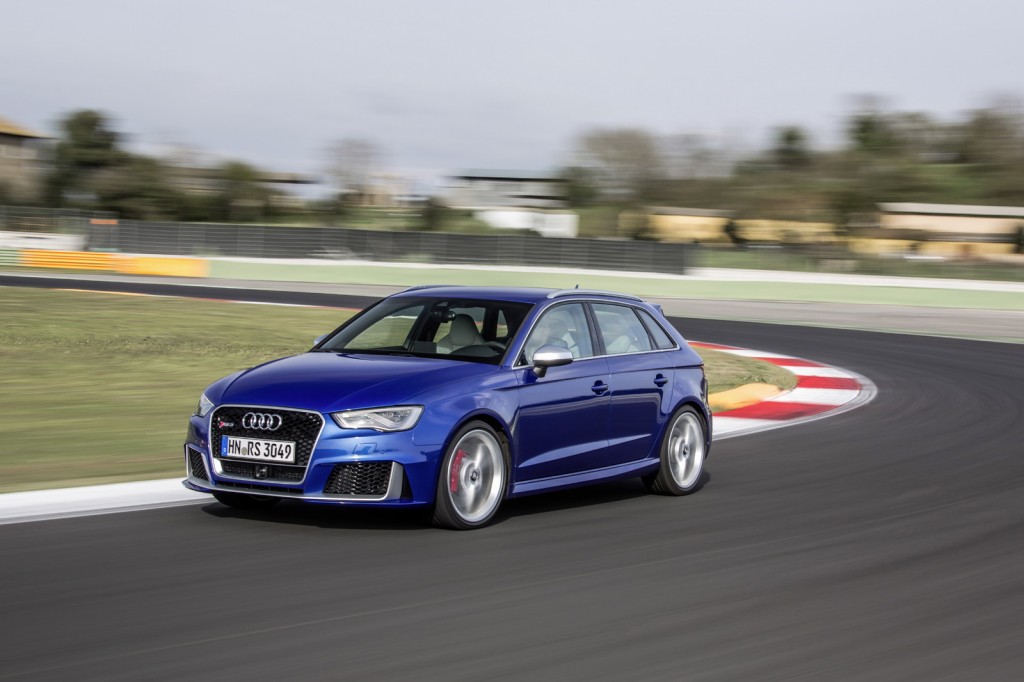 First off, the 2016 Audi RS3 Sportback is equipped with a five-cylinder petrol configuration, attached to the tuned up 2.5-liter engine, enough to produce an impressive 367 horspower and good 465 Nm of torque. You might think that the power isn't much, but consider the segment, this is quite impressive.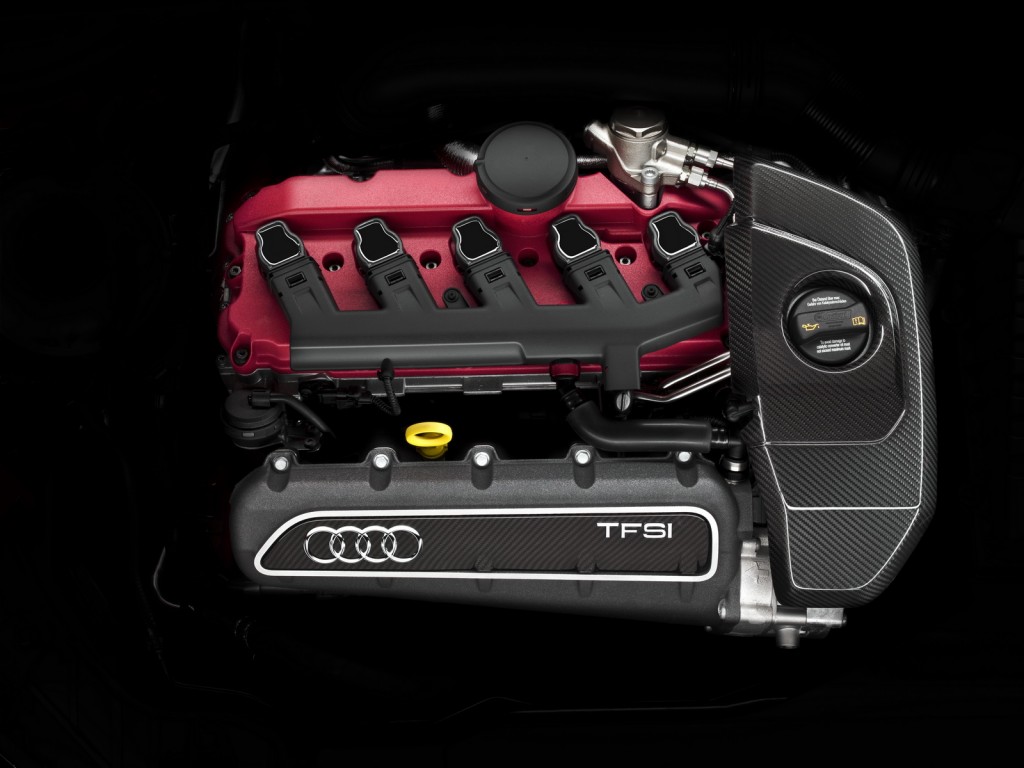 The 2016 Audi RS3 Sportback is also impressive when sprinting at full throttle, as it takes just 4.3 seconds to reach the 0 to 100 km/h mile range, thanks to the 7-speed S tronic transmission, while the topping is electronically limited at 250 km/h, with the possibility of raising it to 280 km/h.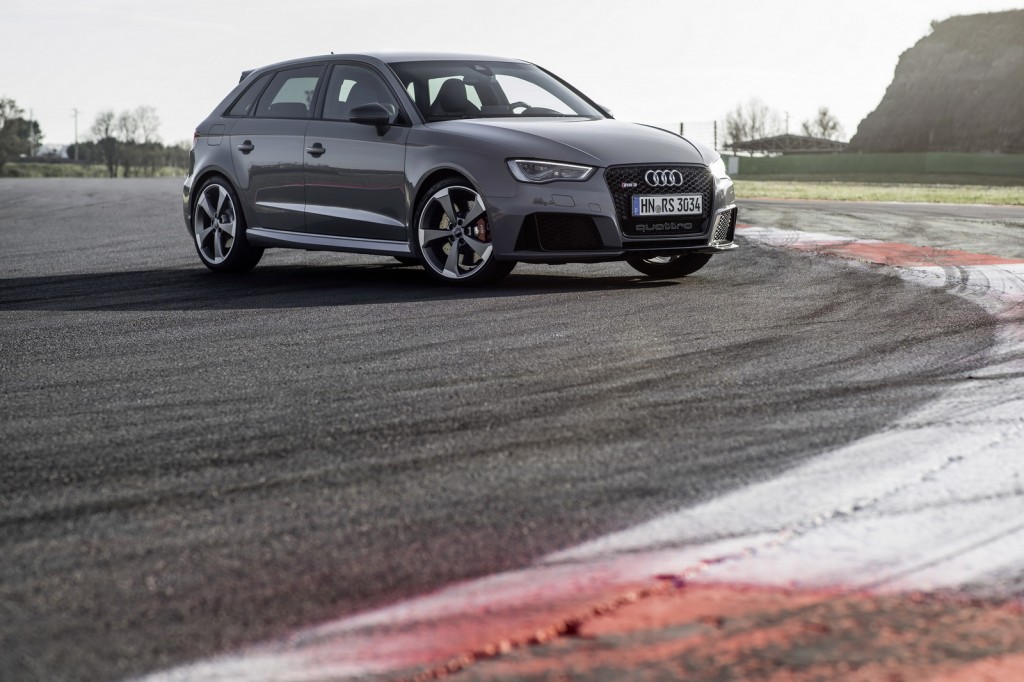 But the performance is also given by the car`s aerodynamics, the RS3 now coming with a specially designed body kit, consisting of a deeper front bumper with large air dams, the radiator grille now compressing mesh inserts, revised side skirts as well as a more dynamic air diffuser, found in the rear bumper. The larger 19-inch alloy wheels add more grip to the sports car.