Dodge has now introduced the one-off matte-finish paint on the 2016 Viper, this particular option closing up the "1 of 1" program for the moment.
This means that this matte finish "doubles Viper`s custom 1 of 1 exterior paint options to 16,000 exterior colors and 48,000 unique strip combinations", which is quite impressive. Now you have the opportunity of choosing between a staggering 50 million color combinations.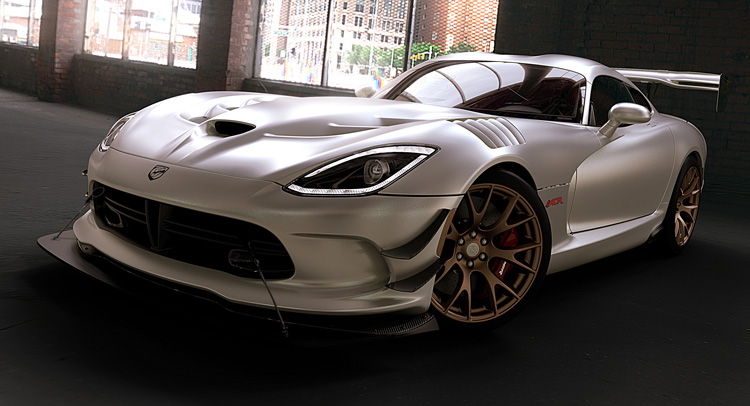 The matte-finish was first wrapped on the Anodized Carbon Viper special edition, with the 2016 Dodge Viper matte-finish being available on the market, starting this July in all Dodge dealerships all around the country.
Apart the matte-finish, the 2016 Dodge Viper will also come available in four stripes, such as the GT, GTC, GTS as well as the ACR, with stripes running along the car, from the front to the rear end.
More than that, the stripes will be offered in the Billet Silver, Gunmetal Pearl, Bright White, Black Venom as well as the Adrenaline Red exterior finishes. Each version will also come with a customized instrument panel badge, with the customer`s name, along with satin black or satin chrome badging. Each client will receive a personalized version, with no two identic versions to be allowed on the market!