Ferrari is presently working on the convertible version of the famous Ferrari 488 GTB, with the model being recently caught on camera while performing some tests outside the Maranello factory. However, a spy video has been also revealed by a famous Youtube user Niki Motorsport, showcasing what seems to be the 2016 Ferrari 488 GTS.
But how can we tell that the one spotted in the video is actually the future 488 GTS? If you pay attention at the video, you can tell the difference somewhere at the 17-second footage, where the 488 GTB is lacking the sloping glass engine cover, this one being replaced with the flat deck lid seen on the 458 Spider.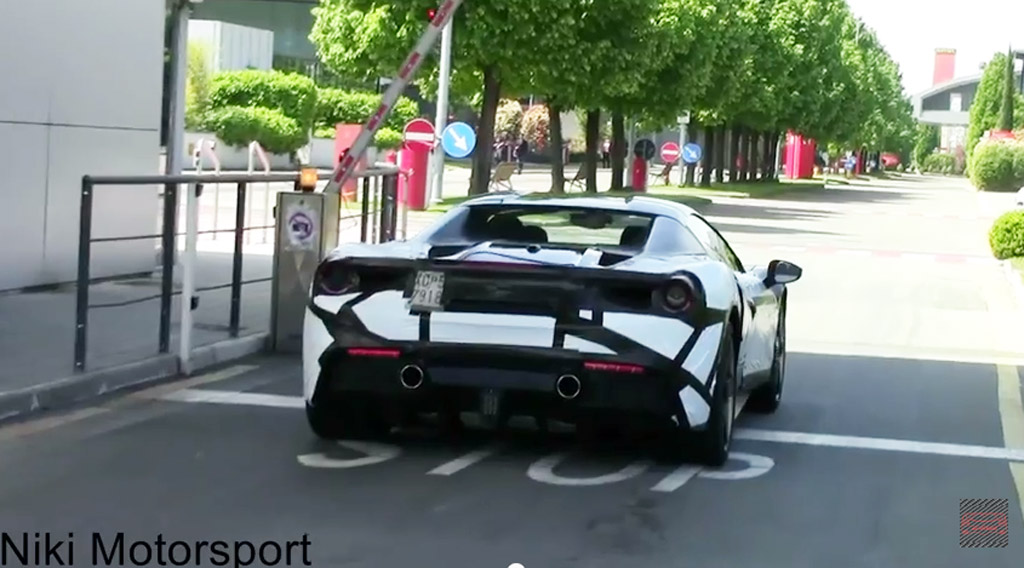 The similarity with the 458 Spider is pretty obvious, as the 2016 Ferrari 488 GTS is indeed believed to be replacer of the aforementioned model, with the "S" letter standing for Spider, which is the convertible of the Berlinetta model, hence the 488 GTB.
Other than the retractable hardtop and the changed deck lid vents, or some weight loss as well, there aren`t any visible changes in the 488 GTS`s body. Under the hood, the upcoming 488 GTS will also get the same engine as its hardtop 488 GTB, meaning a 3.9-liter V8 unit, with 660 horsepower and 560 pound-feet of torque. In these terms, the same seven-speed dual-clutch transmission would be fit on the convertibe version. Otherwise, just enjoy the video!