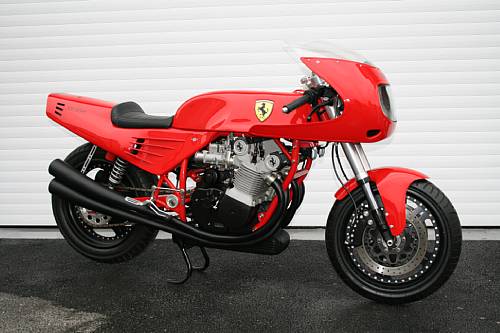 Nowadays, you can by a decent, top of the line Ferrari with $300,000.
But what if you like motorcycles? And not any motorcycle, but classics. This 1995 Ferrari 900 is unique, only one was ever produced. The bike was build by Enzo Ferrari's son in 1995 and it took more than 3000 hours to finish it. It has a 900cc engine and can reach a maximum speed of 265km/h, an amazing performance for that period and even for today.
The bike can be auctioned for on the 20th of December and, at the moment, you can find it in perfect condition.