This summer, most people will choose a holiday on the road rather than flying to places far away due to the corona outbreak.
Get your motorhome ready for vacation on the road with Carglass windshield repair and other necessities. While you wait for summer to begin, here are 4 of the most luxurious motorhomes in the world for driving in style.
1. Concorde Centurion 1165 GSI
One of the most insane motorhomes right now is the Concorde Centurion. Based on Mercedes-Benz Actros, this motorhome is lavish luxury on six wheels with everything you need, including mobile garage space. The manufacturer has nicknamed it a yacht on land – here's why:
Concorde Centurion is comfortable and modern, equipped to a high standard. It has a fully equipped kitchen with an integrated dishwasher, two flat-screen satellite TVs, a lounge area, bathroom with a large rainforest shower, and a king-size bed with additional air conditioner in the bedroom.
The luxury vehicle is 9 meters long, 2.5 meters wide, and 3.85 meters tall. Price tag: $ 750.000.
2. Tiffin Phaeton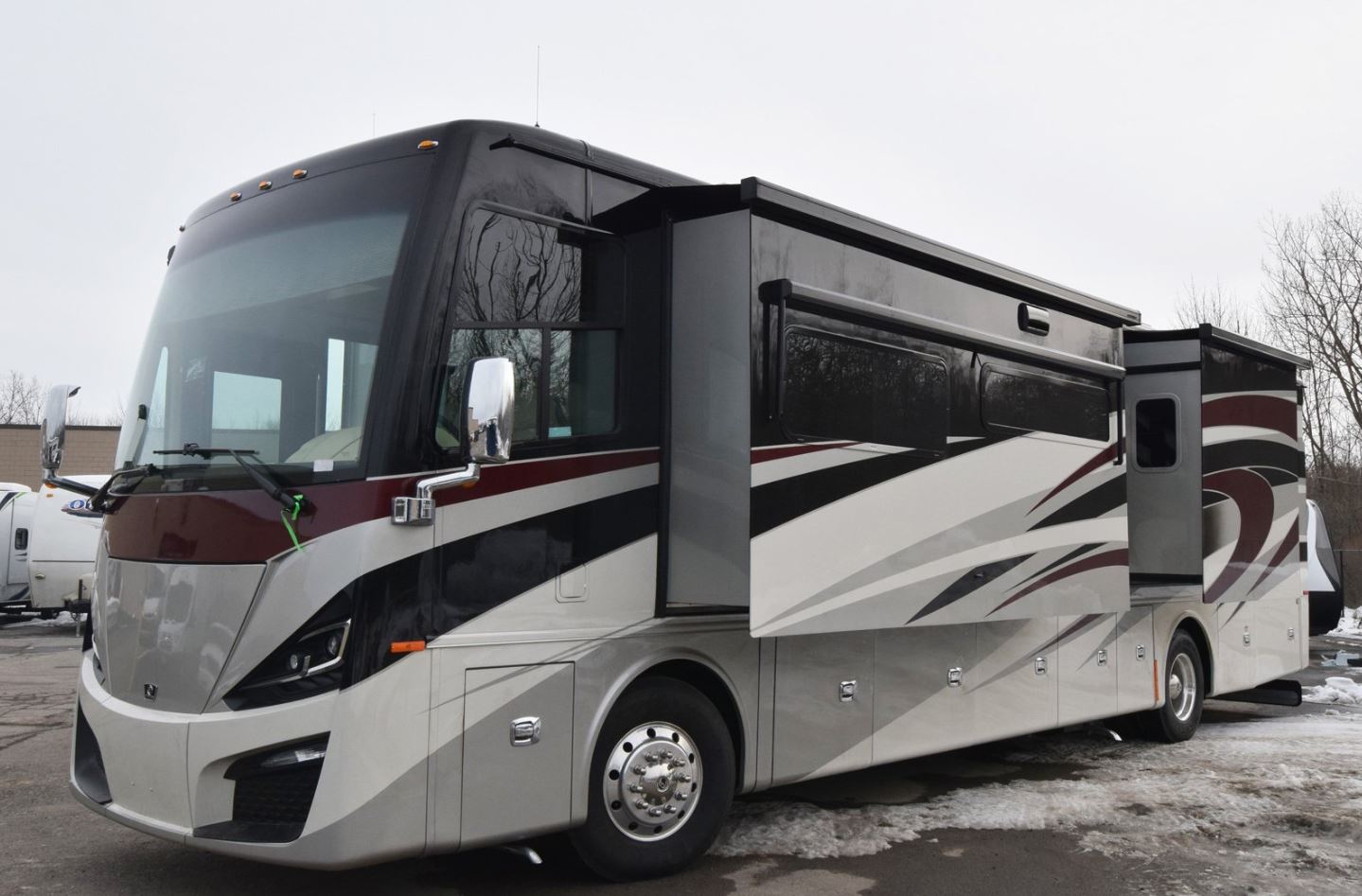 The Phaeton gives style and performance a new meaning, or so the manufacturer states. This motorhome is indeed incredibly luxurious, offering an extraordinary level of elegance and comfort. It sleeps up to seven people, and floor plans and interior can be styled by customer demand.
It features a complete home theater sound system, a spacious lounge area, fully equipped and modern kitchen, and a combined washer/dryer. It has one king-size bed and two sofa beds. The Phaeton also has two toilets and a spacious pantry.
Tiffin Phaeton is first and foremost a motorhome for rent. The price tag for a used Phaeton is about $ 350.000.
3. EleMMent Palazzo Superior
Ranking as the most expensive vehicle on this list, the EleMMent Palazzo Superior is truly a motorhome for royals. This top-of-the-line model boasts unbeatable technological innovation and comfort. According to the manufacturer, it was created combining features from motorsports, aviation, and yachting.
The motorhome includes all you need to live comfortable and luxurious, like a king-size bed, modern kitchen and spacious lounge area. The bed is allegedly supplied by the same manufacturer that supplies the British Royal Family's beds.
The final and most spectacular feature is the roof, which extends at the press of a button to form your very own sky lounge. It offers a complete 360-degree view of the surrounding and a spacious deck with integrated seating.
The price to ride like a royal is a whopping $ 2.41 million – and that's just the starting price with standard equipment.
4. Morelo Empire Liner
Lastly, the Morelo Empire Liner is a chic apartment on wheels. The interior flows elegantly from area to area, and like the other top motorhomes on this list, it has multiple rooms for the owners to enjoy.
The Morelo features a spa area with a big rain shower and natural stone decor, ambient lighting made using fibre optic technology, and a panoramic roof window above the bed.
The Morelo Empire Liner was built for the most fashionable of stars and has a price tag of about $ 414.000.