The already tasty Ford Focus RS just got a bit of extra spice added to the recipe as Ford of France has just released five 5 special edition Focus RS Le Mans editions.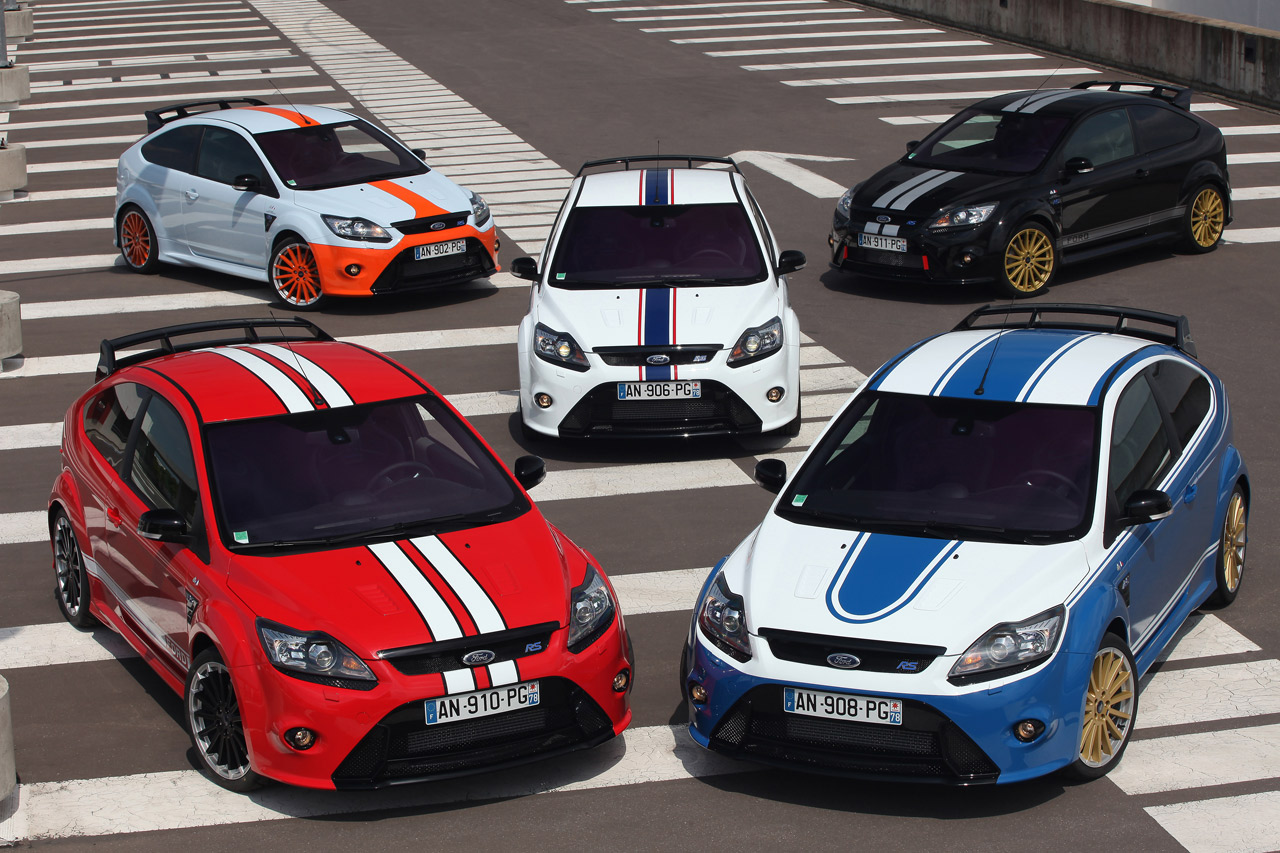 These variants of the Ford Focus RS are called Le Mans edition because they pay tribute to the Blue Oval's heritage at the infamous endurance race.

The way they pay tribute is pretty much obvious, each of the five cars that form up this limited edition wear liveries just as the Fords that came to great success at the French endurance race and, as an added bonus, they are "wearing" special wheels that have appropriate coloring as well.
Probably the easiest recognizable one out there is the blue and orange of the Gulf liveried GT 40 racers that gave Ford two of the four wins registered by the legendary car.
The other liveries may not seem as familiar but let's go through them shortly the black and silver of the '66 Mark II, the red and white of the '67 Mark IV and then we come to the blue and white of the '72 Ford Capri RS 2600.
See the image above? Only the five in it will ever be made and sold so I'm guessing desirability is at an all time high. There is also some minute changes to the interior coloring and the addition of a plate to prove the exclusivity of your purchase.