After teasing U.S. buyers about a week ago, just before the weekend BMW USA revealed what they'd been preparing, a special edition of the 2010 E92 BMW M3.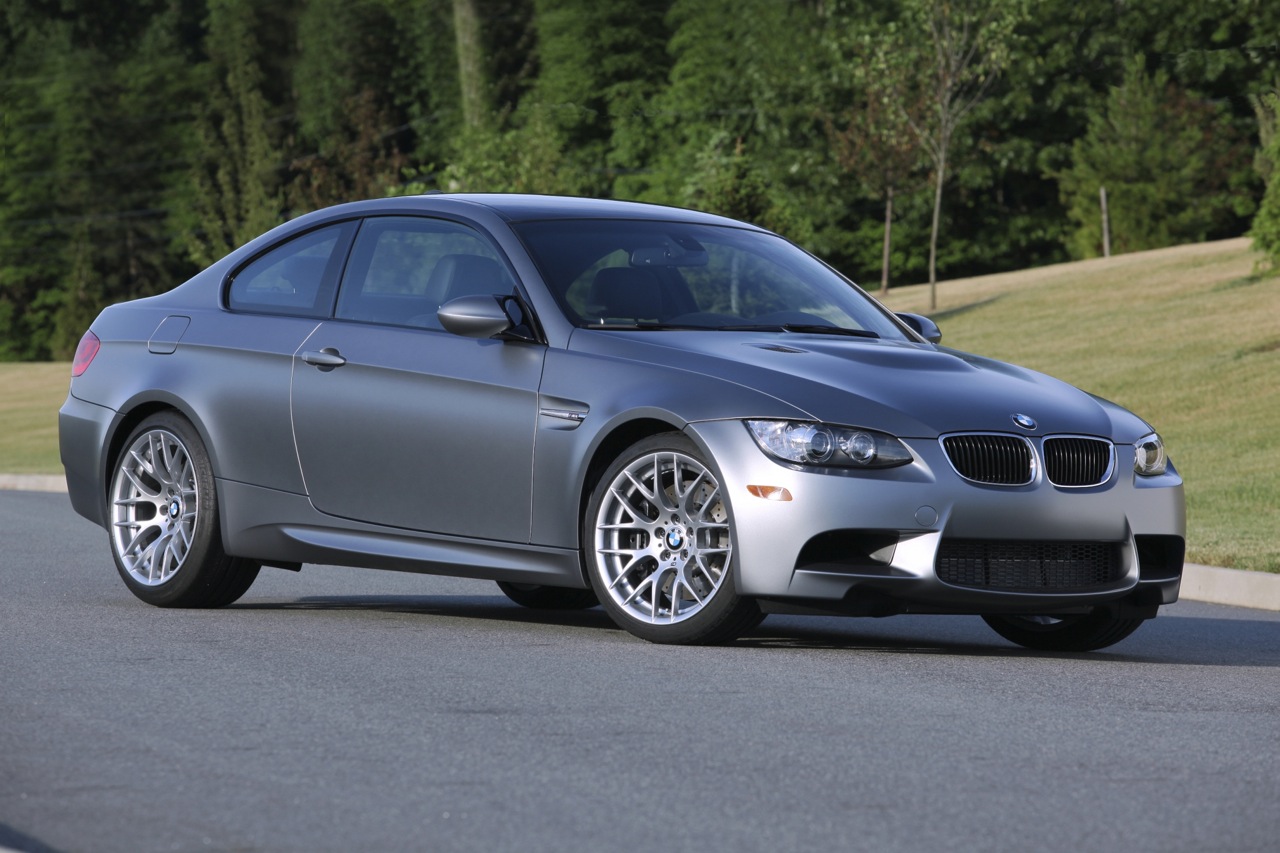 The special edition headed stateside is entitled the BMW Frozen Gray M3 Coupe and it went on sale On Monday, June 21, 2010 at exactly 11:30 AM.

Mentioning the exact time it went of sale may seem weird but trust me, it makes up most of the news. Admittedly only 30 units made up this limited edition but they all sold out in… 12 minutes.
At $77,600 each what did these cars actually have to offer if they managed to go so quickly?
Well a bit of a disappointment comes from learning there's no power upgrades having been been made to the 2011 Frozen Gray M3 Coupe, but the 4.0L V8 making 414-hp mated to BMW's M Double Clutch Transmission (M DCT) still gets you from 0-60 mph in 4.5 seconds (4.7 seconds when mated to a 6-speed manual).
Where the news gets better is that the Frozen Gray M3 Coupe does get a Competition Package, which drops vehicle ride height by 10mm and adds unique 19-inch wheels with wider offset for enhanced stability, standard Electronic Damping Control with enhanced programming, and higher-threshold programming for the M Dynamic Mode.
To this package you can add the special treatment the interior gets a unique fox red and black bi-color Novillo leather and the special exterior finish which features a special matte-gray paint with deep metallic luster.