The Nurburgring Endurance Series is where the latest 911 GT3 is playing out its joker in the form of hybrid drive placed in the R Hybrid version.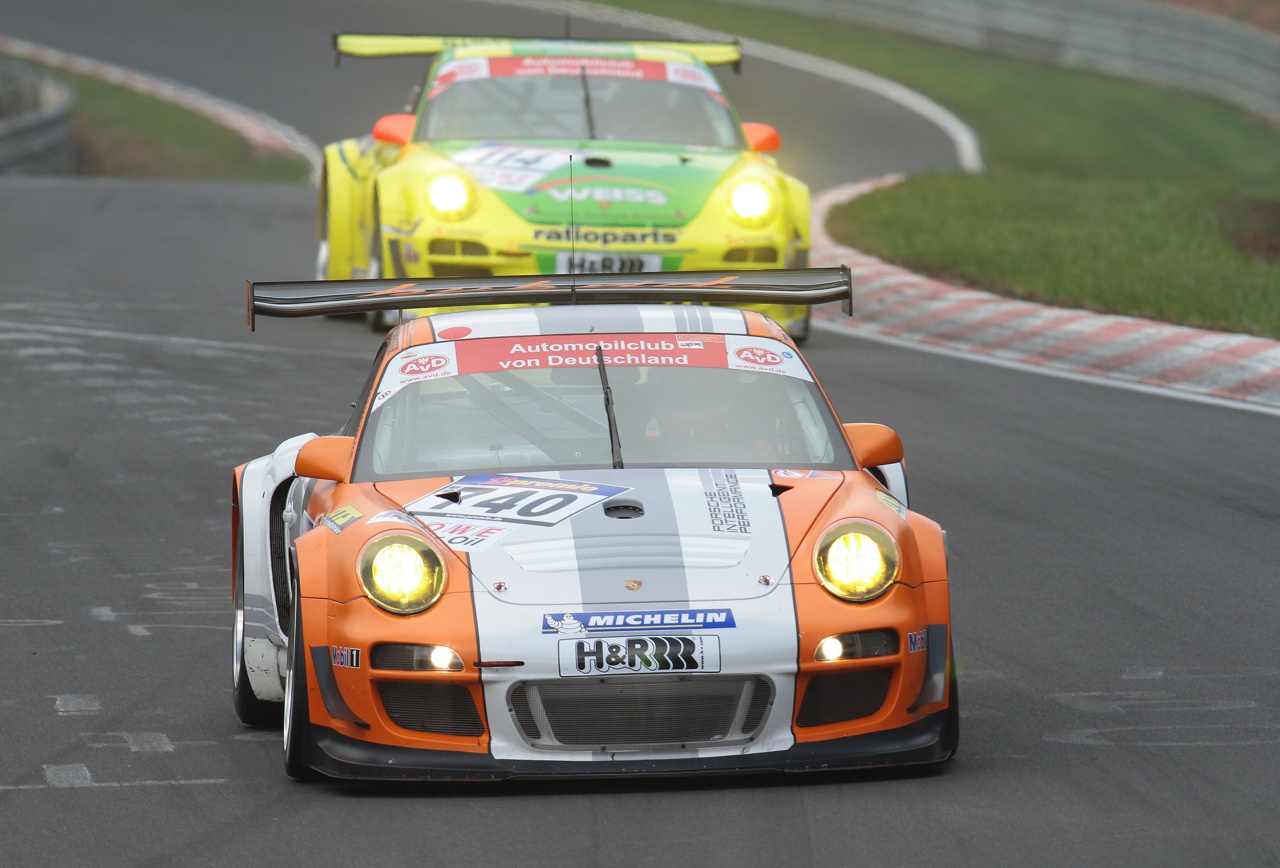 After having placed sixth in the debut race the factory team running a 911 GT3 R Hybrid has just scored a podium finish in this weekend race at the Nurburgring Long Distance Championship.
The drivers, Joerg Bergmeister and Wolf Henzler, have praised the car after the trouble free four hour race they ran in the flywheel hybrid car. They are very pleased with the extra 120 kilowatts (160 horsepower) that was available in the car which came from the electric motors and was very handy when accelerating out of the corners.
Another important aspect in this sort of race, and probably only in this sort of race (endurance) is that the car has better fuel economy as it was able to complete the race with one less pit stop then all the other 911s that participated in this particular race. This electro-mechanical drive system might be quite a bit of an advantage if they can keep their current rate of climb in the ranks.