Every time there's a new Alfa Romeo coming around every petrol head has a few extra heart beats per minute and every time the Alfa Romeo Spider comes to life they have heart attacks. This is no exception.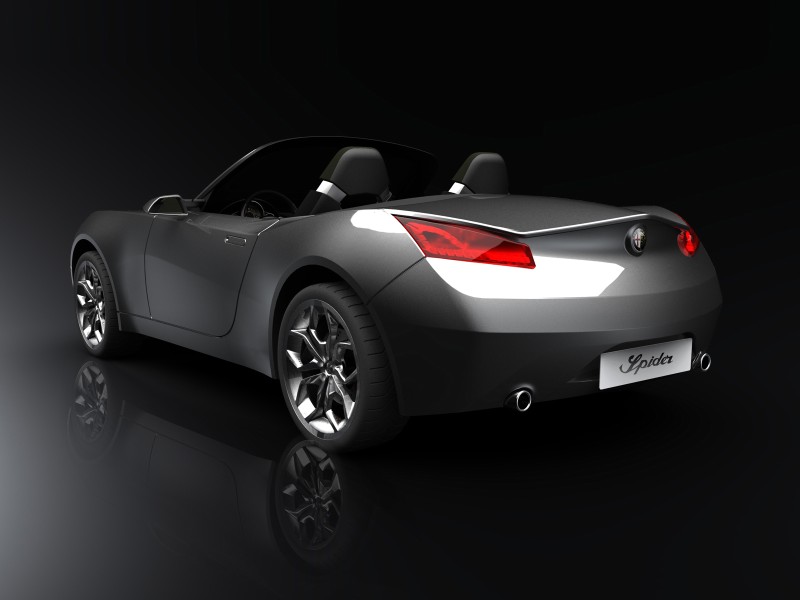 While this isn't an actual car and most likely it's not going to go into production, you can't help but lust over it can you?
This new study is the result of the work of three designers from the "Politecnico di Milano" University named Alberto Gaiani, Massimo Paparella and Michela Zedda. Involved in a project in conjunction with Alfa Romeo themselves they came up wit this alfaromeo-ish roadster that may be a thorn in the side of many cars should it come into production.
Samuel Codegoni,who is a teacher at the university attempted to explain the design as one of the main ideas that drove this project was to express a sense of tension in action.
This decidedly moves away from the first production model takes as a reference: the iconic Duetto of the 1960's – the second reference was the Alfa Spider from the '90s, with its typical wedge-shaped profile.
Let's close our eyes and just imagine this with rear wheel drive, an amazing sounding V6 heart of an engine and an tan leather interior… I'm going to my magic place now and continuing my dream.