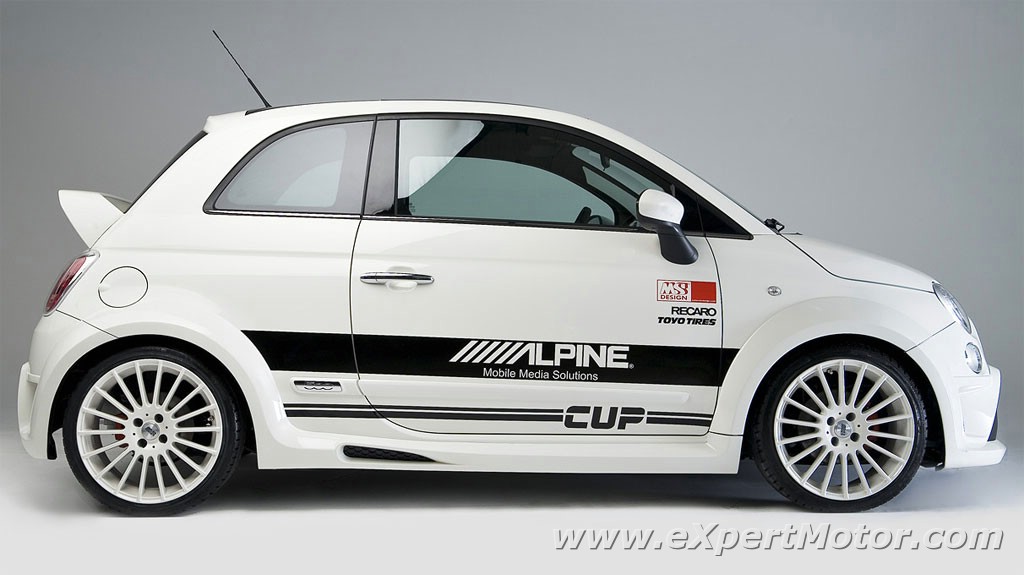 The Alpine tuner has released a few pictures of their version of the Fiat 500 with the help of expertmotor.com.
Like many other vehicles, it was launched at the 2008 Essen Motor Show. The car has serious competition because Alpine also decided to modify a Dodge Challenger and and a Scirocco. The interior is perfect from the visual point of view and it is also covered by a great sound system. Another key element is the navigation system used by Alpine. The Fiat 500 received a new and complete body kit too.
We have no information regrading the engine tuning that took place, but we have a few pictures of this highly modified Fiat 500.