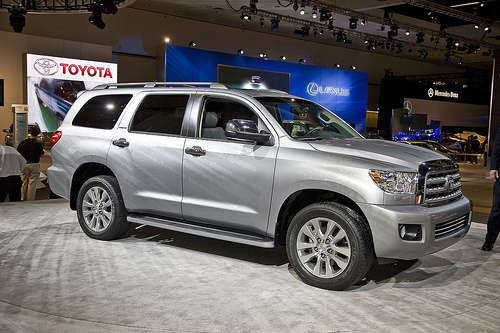 Three months after announcing a recall of over four million cars, Toyota U.S. recall to service other 2.3 million units due to potential technical problems. Besides the fact that U.S. economic problems have weakened the momentum of the Toyota cars sold in this market, the Japanese manufacturer's customers are facing a wave of recalls that shakes the pure image that Toyota had in American's eyes.
Thus, after Toyota initiated late last year an operation involving recall 4.2 million cars because of floor mats, U.S. department of Toyota announced another operation of this type involving other 2.3 million vehicles.

Advanced problem this time is related to the accelerator pedal, that in rare cases may remain mechanically blocked in a partially pressed position or to return to normal position very slowly, these are the informations according to Japanese official press release. In the recall are involved eight models: RAV4 (2009-2010), Corolla (2009-2010), Matrix (2009-2010), Avalon (2005-2010), Camry (2007-2010), Highlander (2010), Tundra (2007-2010) si Sequoia (2008-2010).