After the British at Mini surprised us with their contender for this years 24 Hours of Nurburgring, in the shape of the 2012 Mini Coupe racer, the ones at Aston Martin also have something to say.
Their award winning Aston Martin V12 Zagato is going to be participating in the 24 hour German race and they are doing it fittingly, in massive style.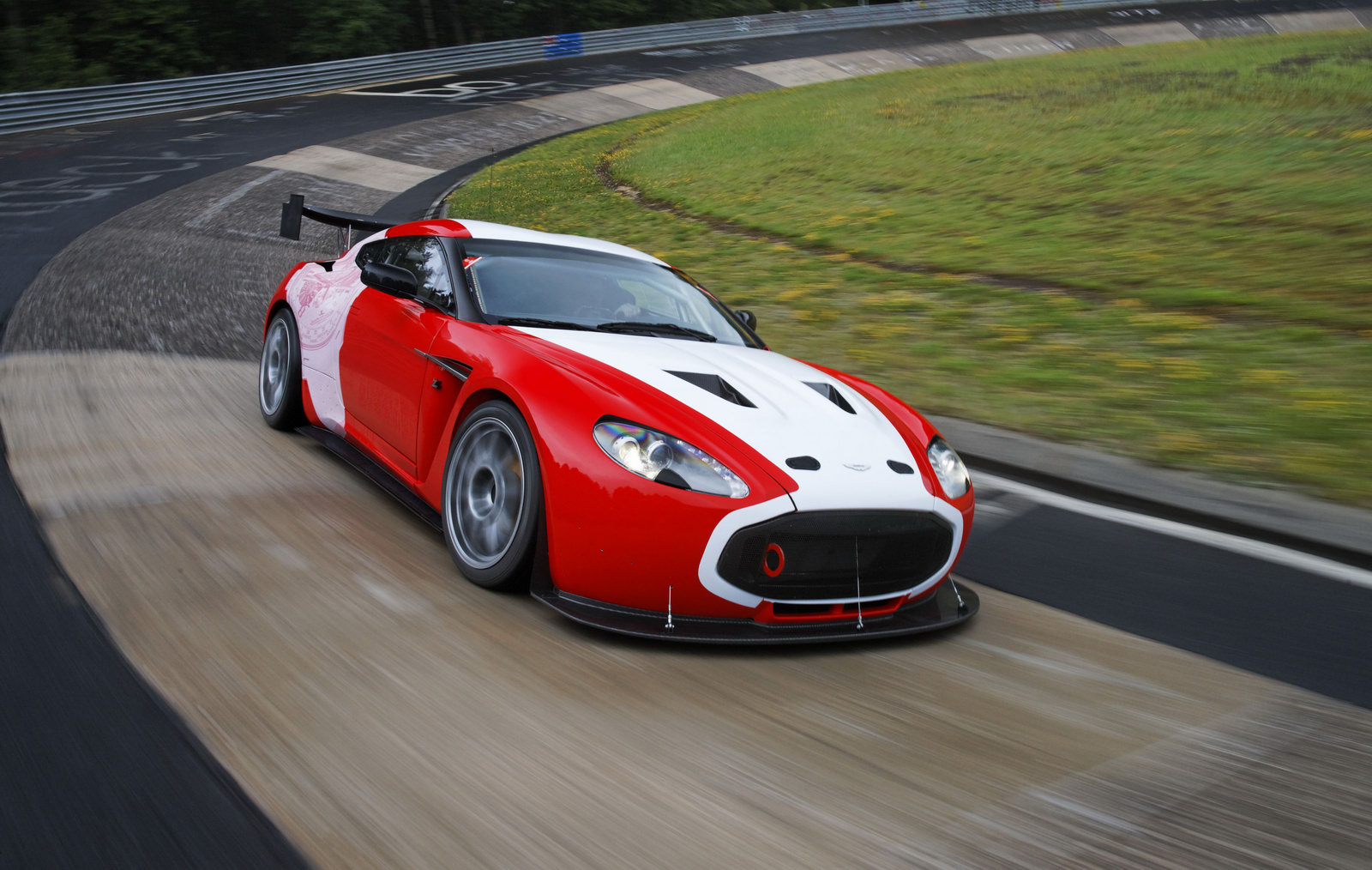 Aston Martin is going to use gorgeous looking cars, V12 power, and they're even using a special trick for their team in the form of two racing cars with "twin" names.

These two cars from Aston Martin are getting a full reveal today after some teasing along the way and we also get to find out their names.
Naming is important, mostly because Aston Martin isn't going to refer to their cars by their number and stuff like that. According to Dr. Ulrich Bez, their chairman, the British will be naming the cars Zig and Zag.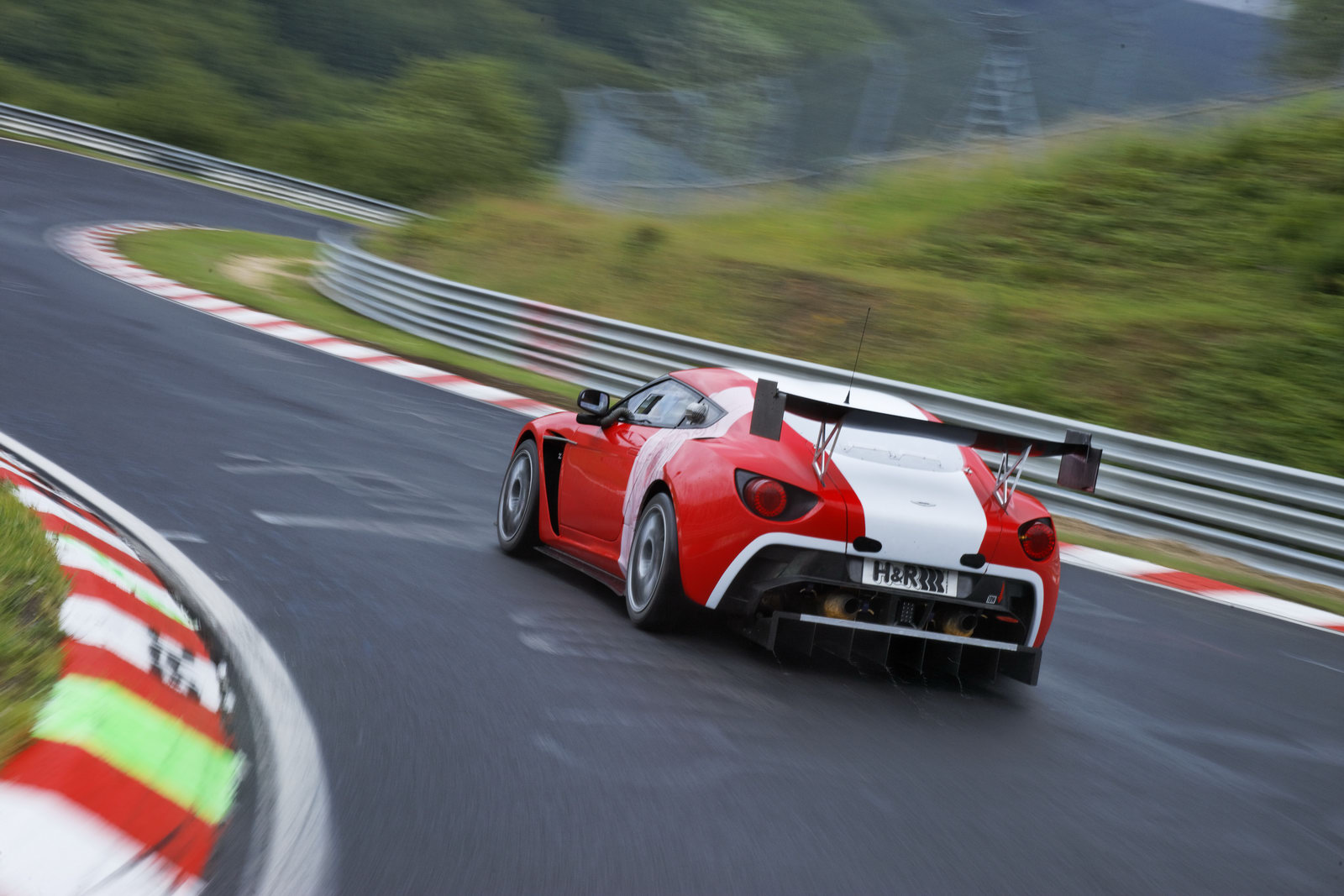 It's quite the captivating idea but as far as the race marshals are concerned, the Aston Martin V12 Zagatos are labeled cars number 3 and number 5.
The number 5 Aston Martin V12 Zagato is going to be the Zig that wears a green (not really what we know as the British Racing sort) paint whereas the number 3 version we'll be wearing the red shade with a white go faster stripes.
As if this sort of presence isn't enough the drivers of these two V12 Zagato racers at the Nurburgring are going to be something we don't get to see often these days in motorsport.
Aston Martin's V12 Zagato racing cars will be driven by what's known as Gentlemen racers. Forget the overpaid racing drivers that have been fed speed since they were five.
The 24 Hours of Nurburgring will see some "decently paid" managers and CEO drive for Aston Martin. The Zig V12 Zagato will be driven by Chris Porritt, Oliver Mathai and Peter Cate.
Chris Porritt was the infamous Aston Martin's One-77 Chief Engineer, experienced sports car driver Oliver Mathai, Richard Meaden is a seasoned automotive journalist and Peter Cate is an amateur.
The second Aston Martin V12 Zagato gets Aston Martin CEO, Dr. Ulrich Bez, the company's Nürburgring Test Centre Director, Wolfgang Schuhbauer and automotive journalists Horst von Saurma and Matthew Marsh.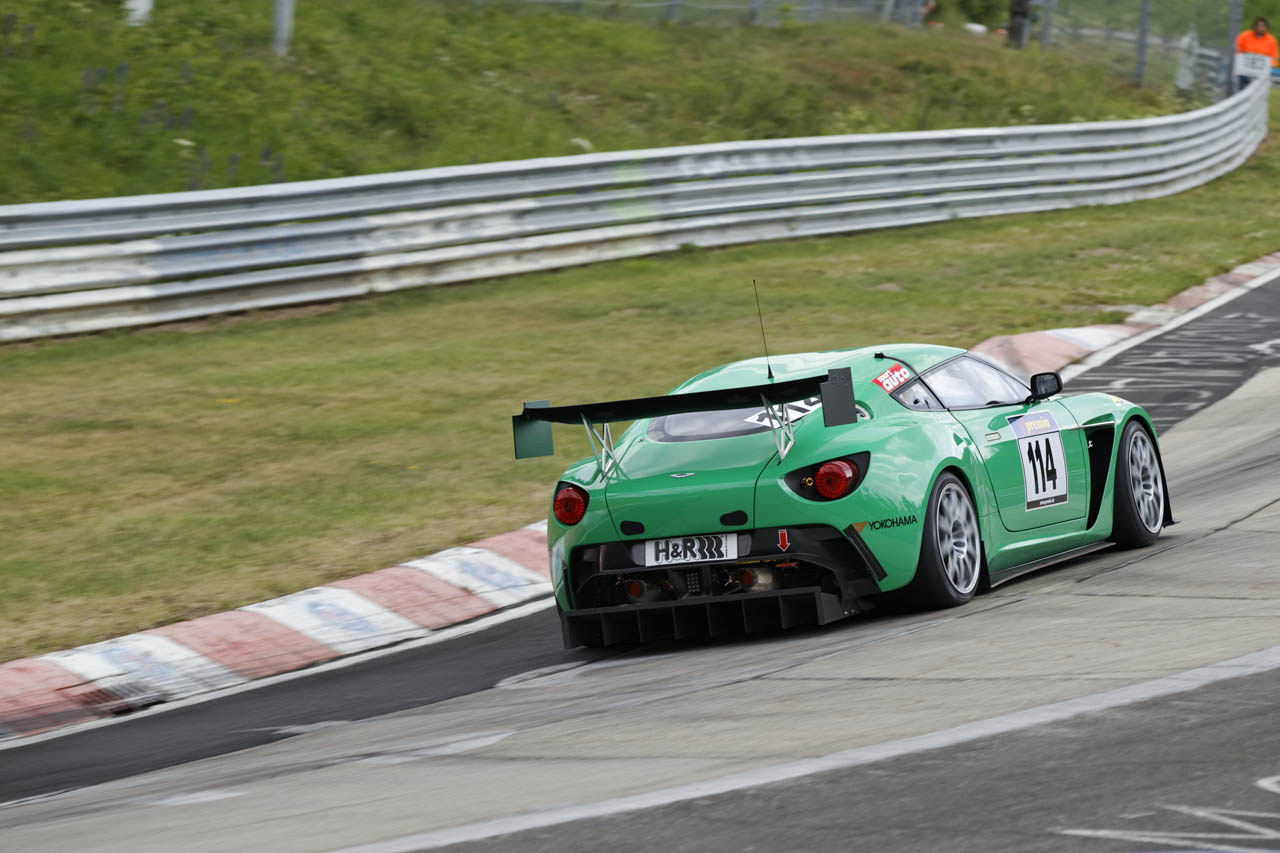 You have to hand it to Aston Martin, they sure know how to make a presence even on the race track and on top of these special V12's a less blue blooded V8 will be present.
An Aston Martin V8 Vantage GT4 racer that's also running under the company name will be nicknamed the Smurf and it's driven by company customers.