The British people at Aston Martin officially announced that a total of six models based on the Vanquish will be revealed in order to celebrate 60 years of Aston Martin Works.
Moreover, each model will represent each ten years, the first one being already introduced. As we can see from these images, it comes with a white finish, new alloy wheels and yellow side accents that can be found on the wheels as well.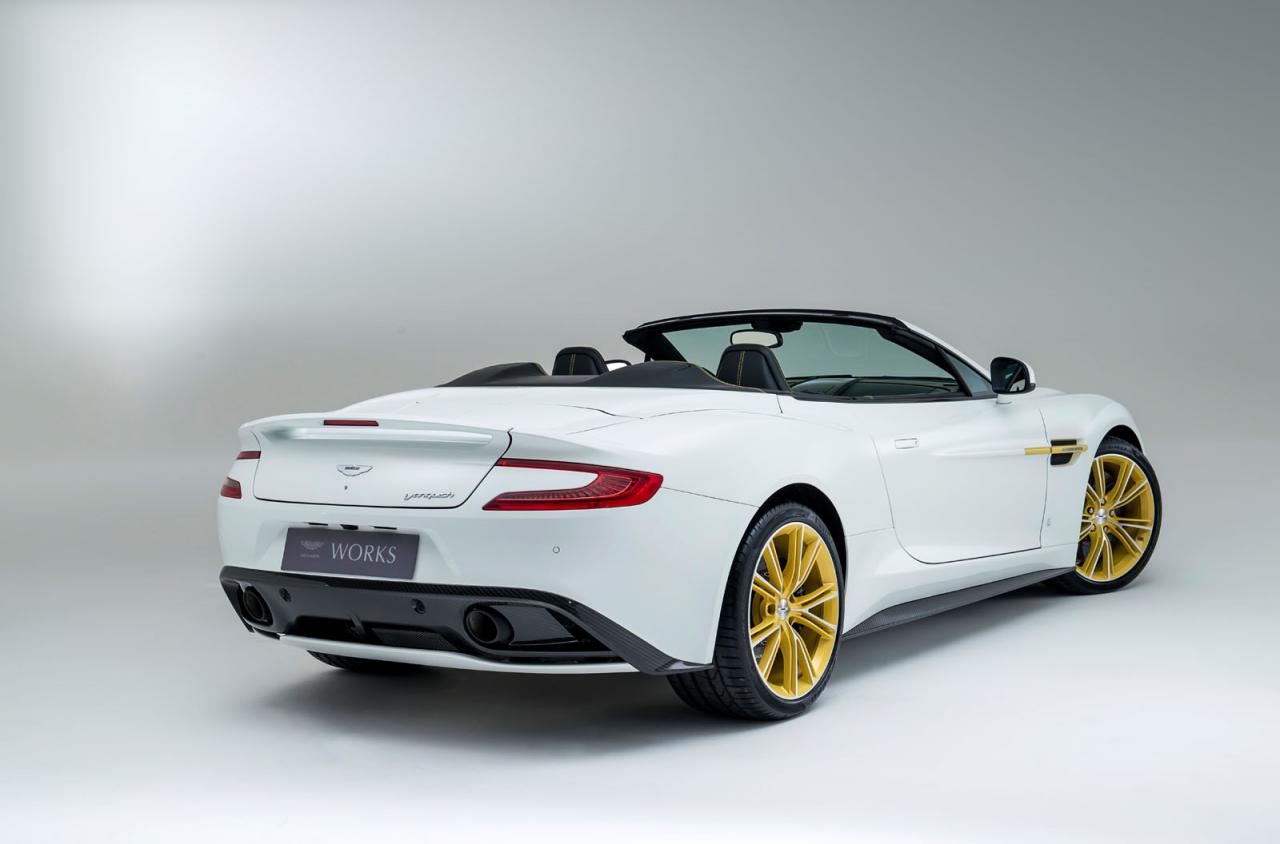 Inside, Aston Martin offers carbon fiber trim, new sill plates, a rotary knob and two-color leather seats. The same yellow accents from the exterior can be found in the cabin.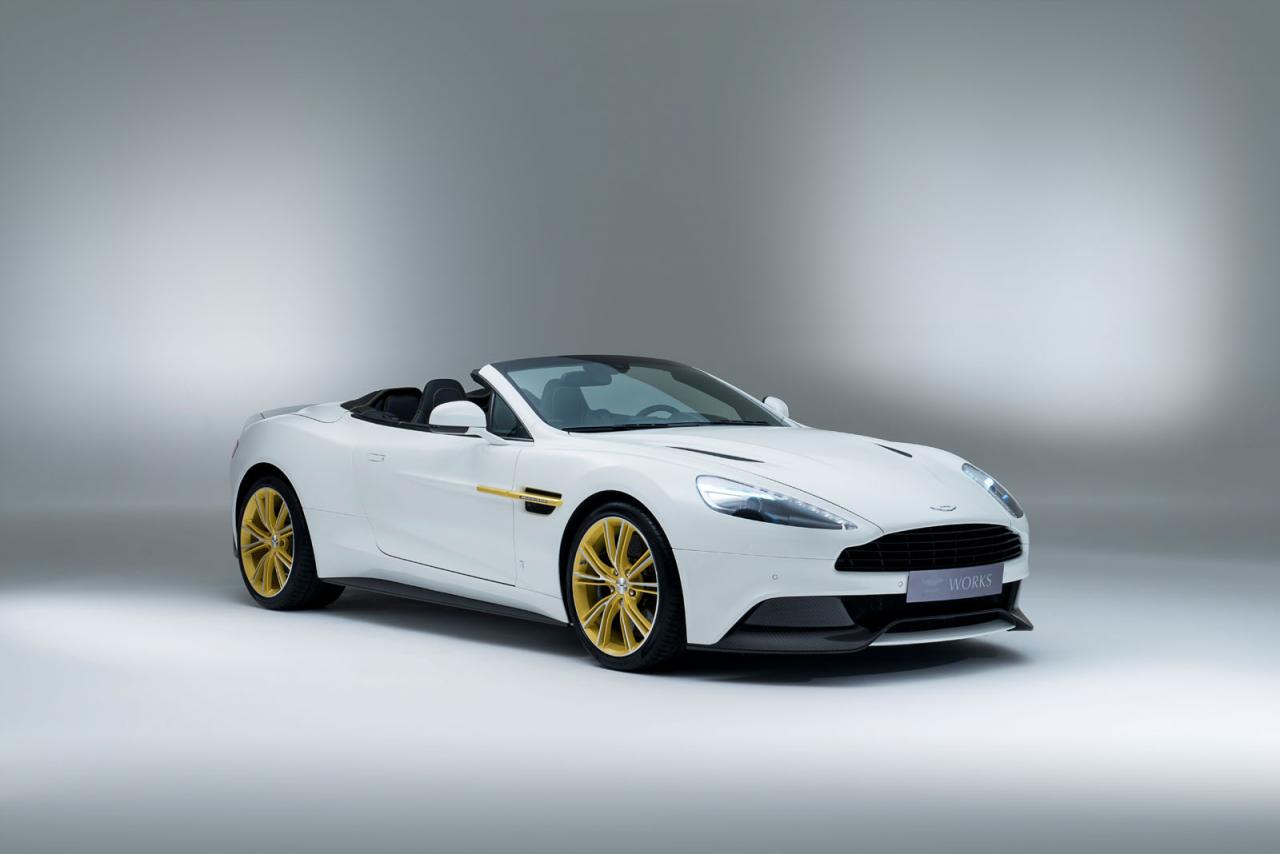 In terms of power, the first anniversary model sports a 6.0-liter V12 engine producing 568 horses and 630 Nm of torque. It is the stock engine found on the Vanquish, therefore, it sprints from 0 to 100 km/h in 3,6 seconds with a top speed of 321 km/h.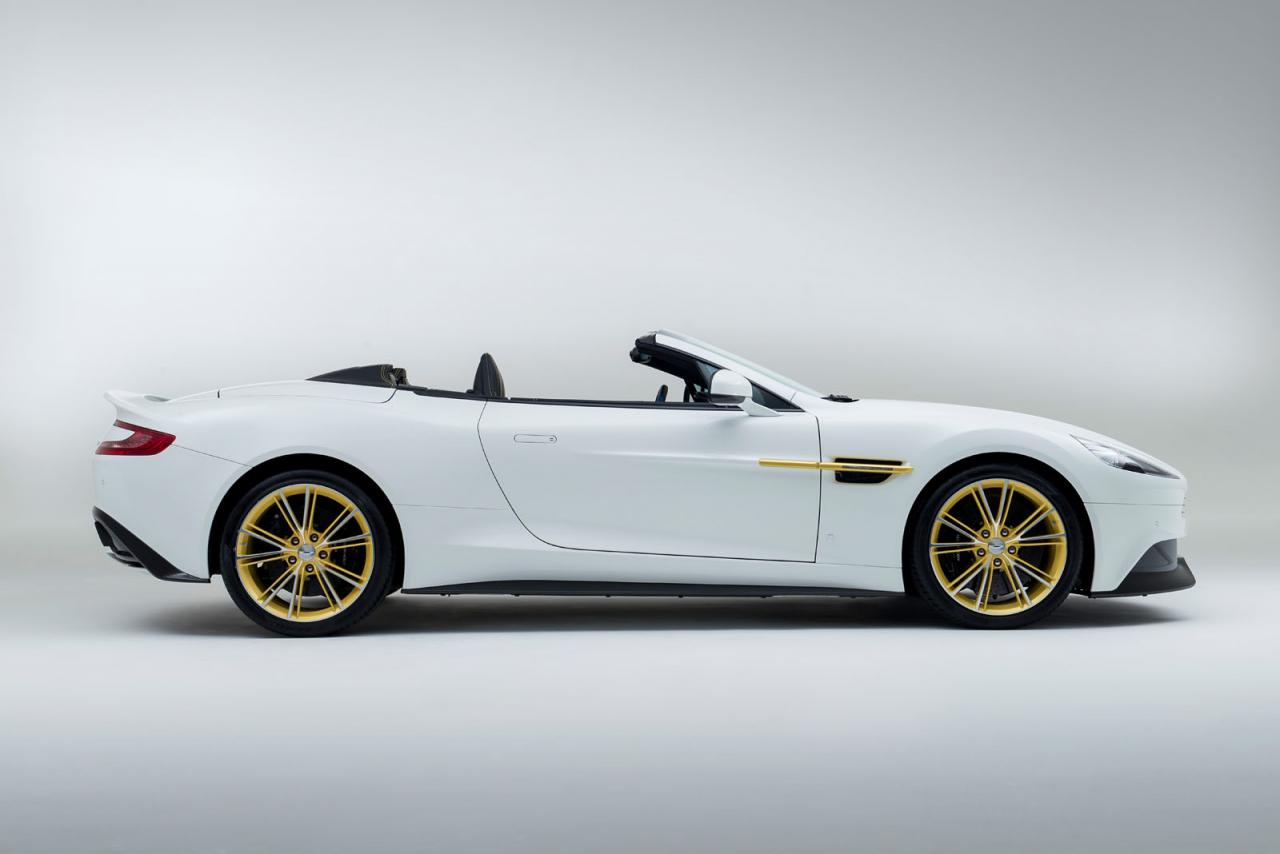 The model in question was revealed at the Christmas celebration of the company with the next five ones to be unveiled shortly.