Spanish independent designer Daniel Garcia decided to give the world his a new interpretation of BMW's Vision Concept that's seen from Audi's (unofficial) perspective.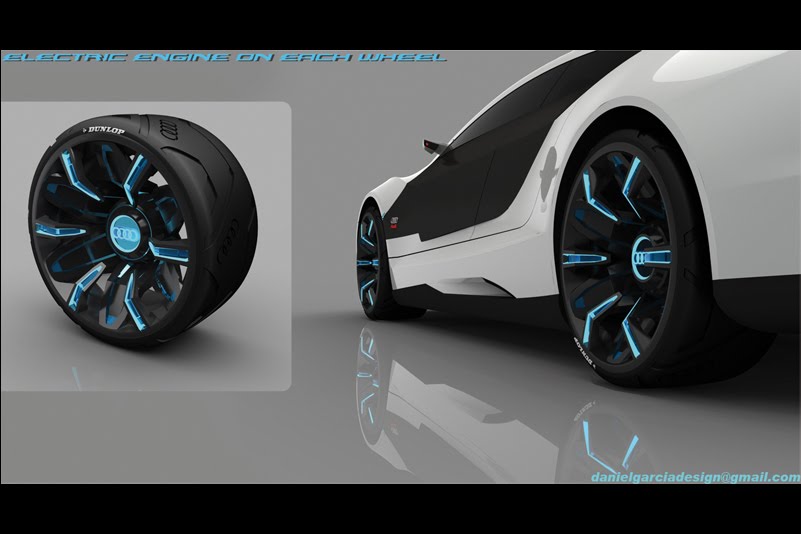 Enter the Audi A9, this not only fits the category for Hybrid  and Concept but also wishes to have a Sports Sedan tag added to the name.
Since it is a concept, it is quite difficult to fit this car into any particular category of the market but I would say it's a hybrid not only via the drivetrain concerns but also through styling. The way I see it is an R8 which got hit in the back by an Aston Martin Rapide that was delivering a Prius engine. Does that make any sense?
According to Garcia himself he took inspiration from architect Santiago Calatrava and the buildings he's responsible for in Valencia.
One more thing, that opaque windshield and panoramic roof isn't hiding any cameras, oh no, what that is, well at least what it will be in the future is a screen of nano-tech materials that will be able to fix themselves and change tint and color at any time.
Some other radical ideas that aren't yet available (well at least for Audi) is the hybrid power train that features the wheels as containing electrical motors.
Interesting, but not convincing is what I'd call it as it seems to be a mix of ideas from different worlds and manufacturers.