As any business man will tell you, one of the finest "colors" you can order on your Audi in is Silver Gray.
While it makes us sad, there's a reason behind it and we might as well come to terms with it. Audi on the other hand has different plans.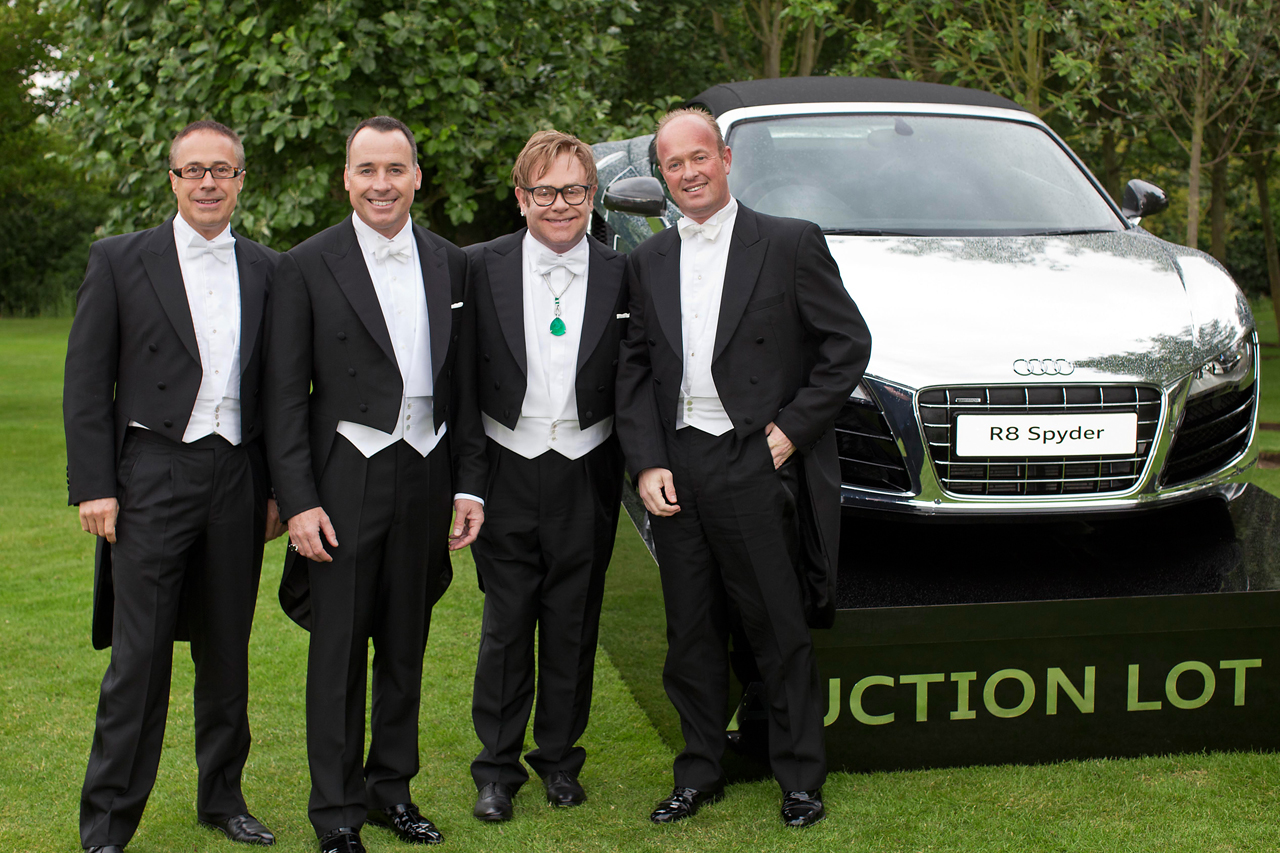 In preparation for a pretty important charity event, the Ingolstadt based company is going to turn up with an Audi R8 V10's that they've customized to sort of fit the "preferred color"

While not completely gray and completely discrete, this special R8 V10's has been chromed out by Audi in order to have a more pompous and unique appearance.
It may be a little too flamboyant a look for most people and Audi is actually going to use the fact that the auction was held at a charity ball by just such a person.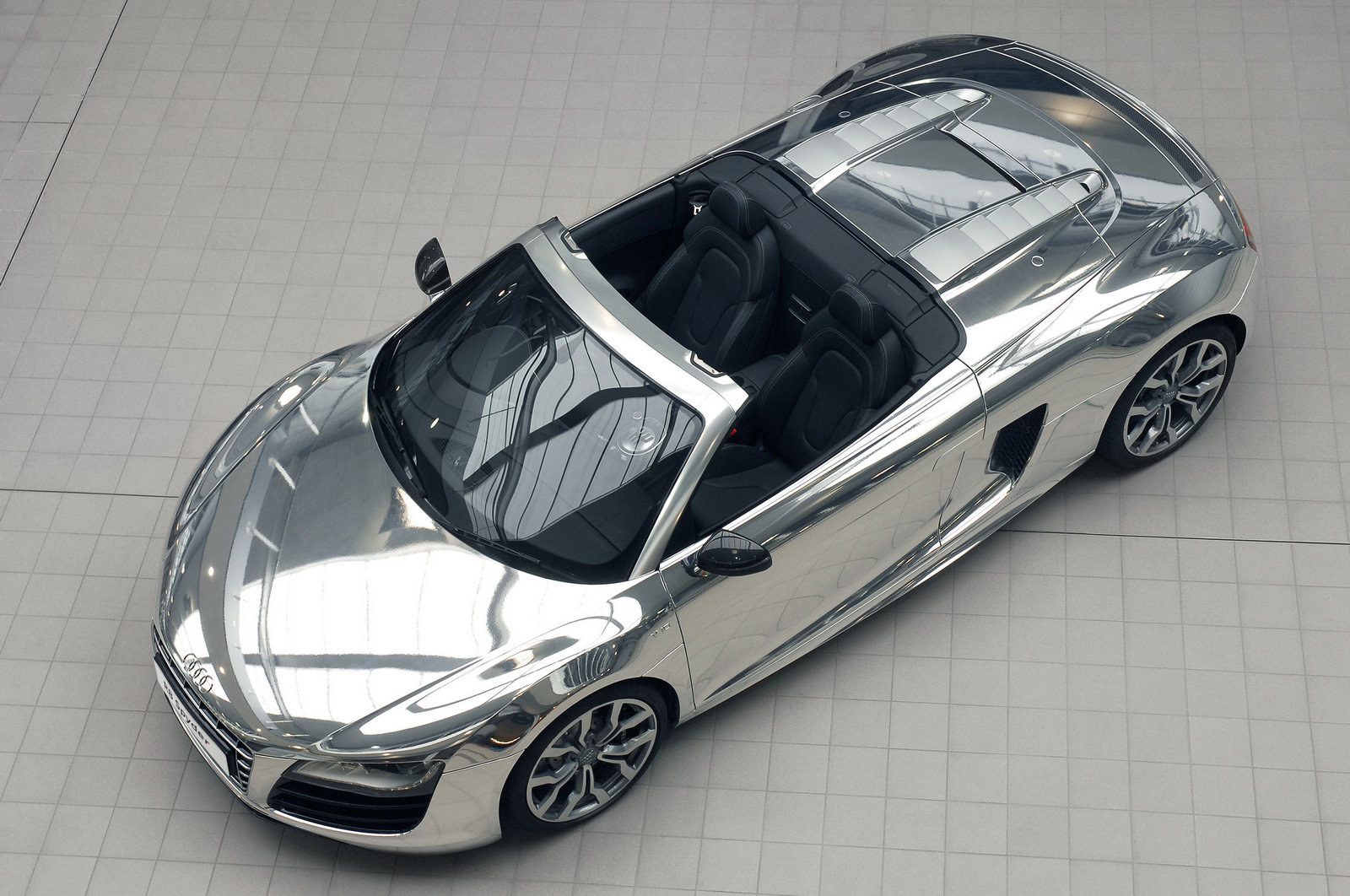 The excuse for chroming the Audi R8 V10 Spyder for the bidding is that it took place during Elton John's famous White Tie and Tiara Ball.
Dressing up and dancing is a front for efforts to raise money and awareness for the Elton John Aids Foundation (EJAF). Audi has been a part of the ball for several years now and it's a nice tradition.
The winning bid on the chromed Audi R8 V10 Spyder was quite substantial especially given how last year somebody paid more than half a million dollars for an A1 Art Car.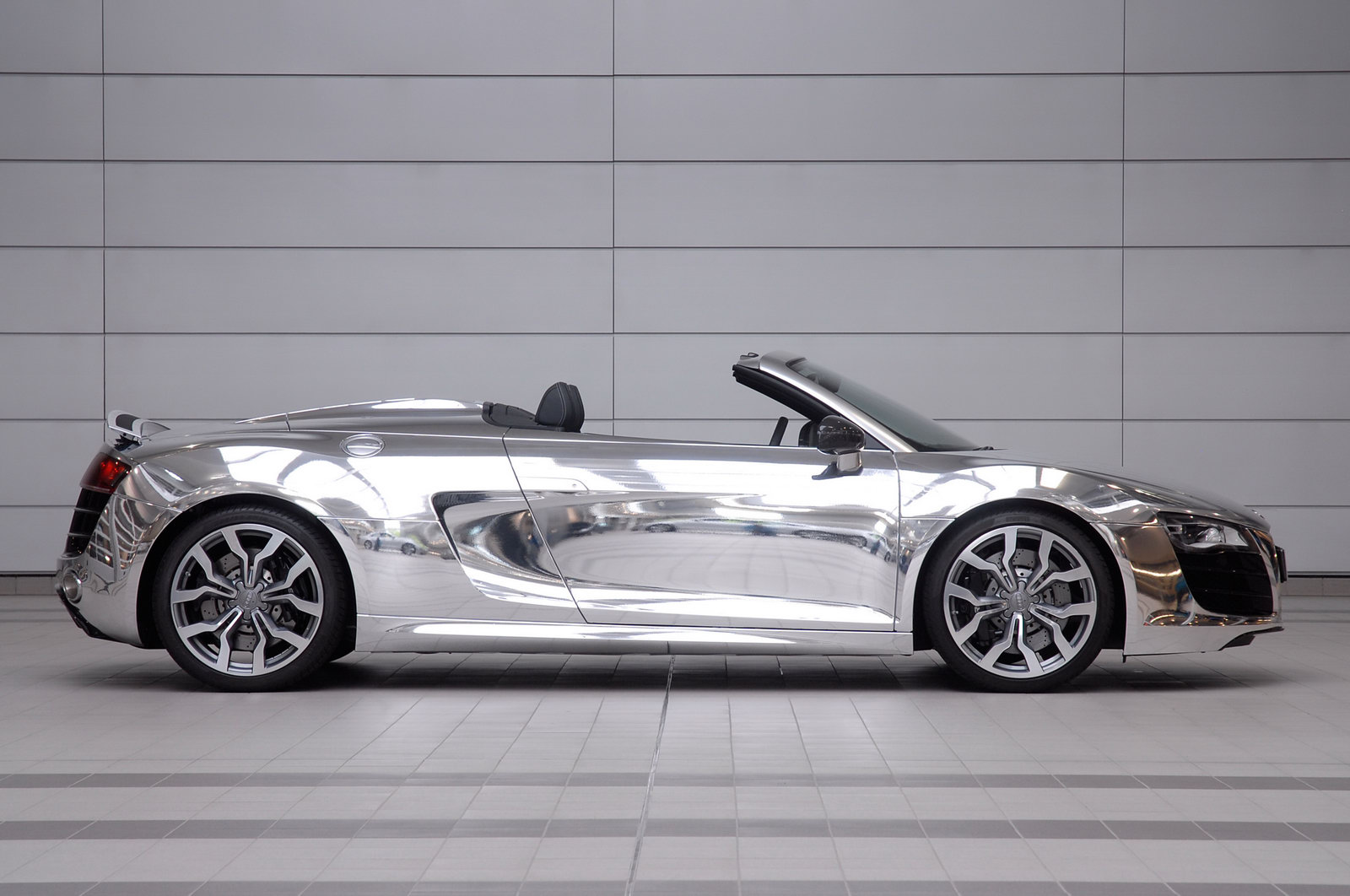 As the night was coming to an end, the gabble was broken out and people took such interest in the chromed Audi R8 V10 to the point where it would be worth £250.000 (roughly 401.000 dollars).
That's not the end of the story, the popularity of the Audi R8 V10 Spyder was obviously apparent when people when the Germans decided that all that improved interest in a car and a special paint job is worth giving more.
As a result of this information, the Ingolstadt based company upped the ante and decided to throw in a second Audi R8 V10 in the same chrome finish.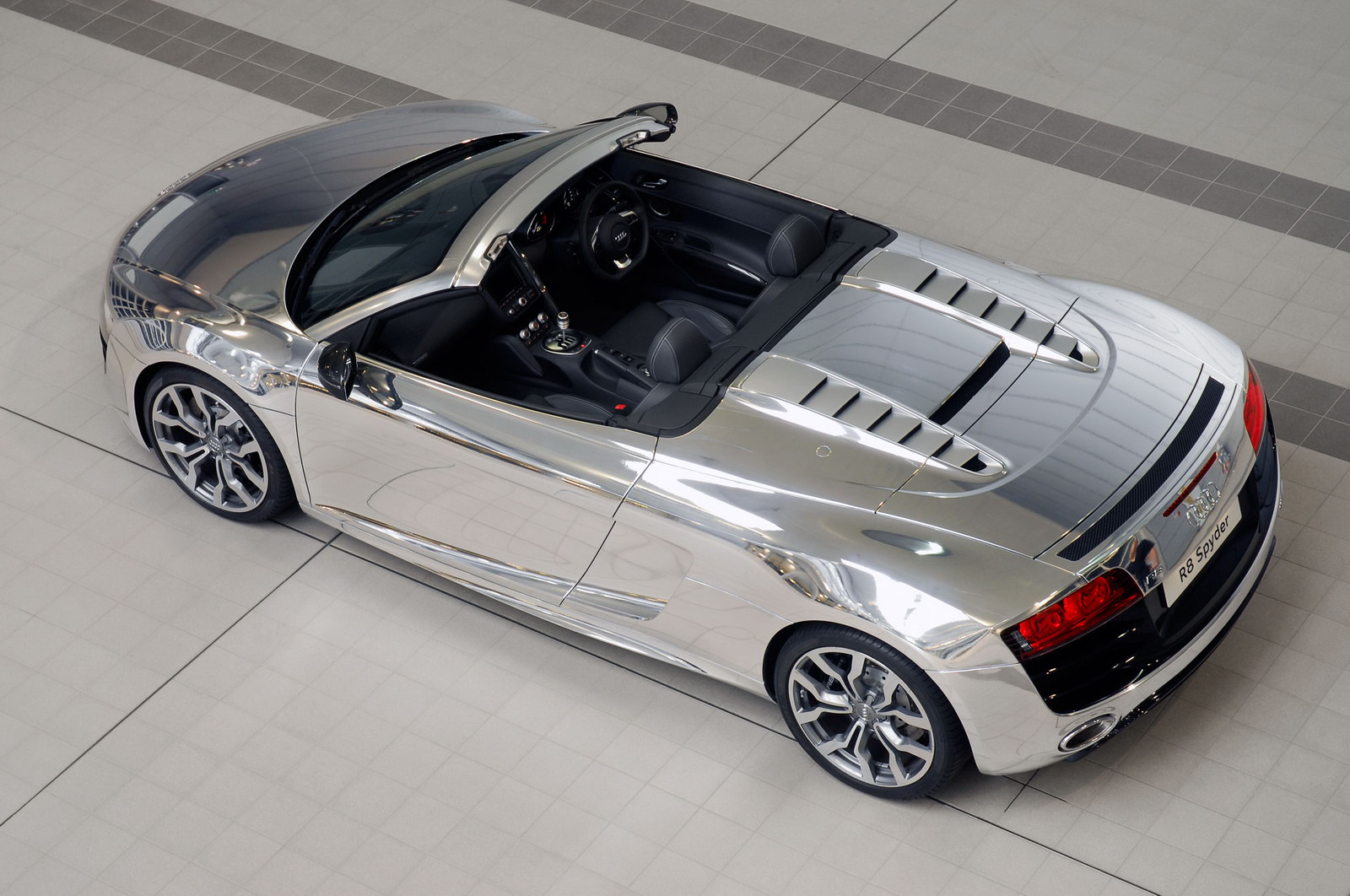 The two German supercars were donated to the Elton John charity foundation and the net profit it ended up with was £620.000 (the equivalent of nearly 1.000.000 USD).
Who would've thought that fighting AIDS is going to be done with a 194 mph convertible supercar?
A chrome finish would probably keep the owner from speeding it too often and that's a shame because the 5.0 liter Audi V10 engine develops 525 horsepower.