The Americans from Ford decided to announce the first details on a new special edition dedicated to the well-known muscle car in the range, Mustang. The new special edition of the current Ford Mustang is called "V6 Sport Appearance" and will be sold exclusively in Japan. I don't know exactly the market strategy of the Americans but launching a styling package for a pretty spicy model in a country which still struggles to recover from the devastating earthquake earlier this year doesn't seem to be the best idea.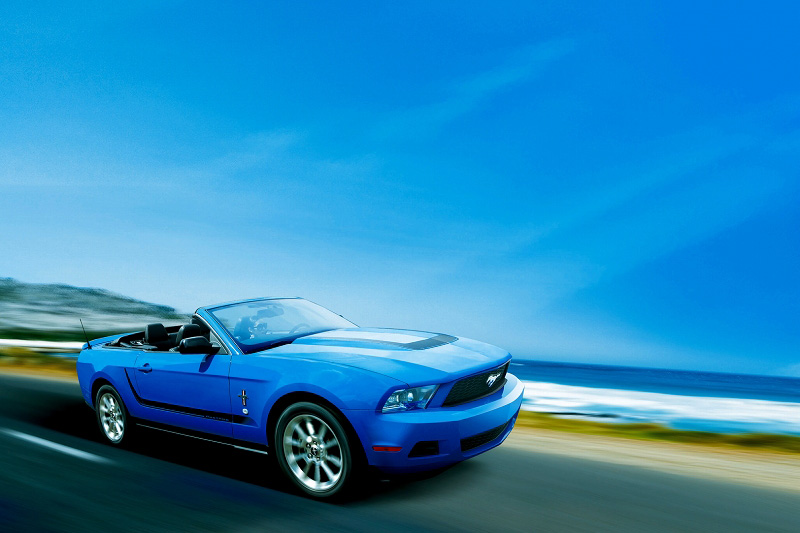 However, the new styling package developed by Ford especially for the Japanese customers comes with noteworthy modifications able to get the American muscle car a refreshed appearance.

The American muscle car might not be the first choice in its segment judging by the sales but there is no problem developing new editions, furthermore, attractive more customers from foreign markets being a way to round a little bit the profit. Therefore, the V6 Sport Appearance comes with two special exterior paint jobs, namely "Grabber Blue" and Performance White". Under the bonnet, power is provided by the 3.7-liter V6 unit able to deliver 309 horsepower and 378 Nm of torque.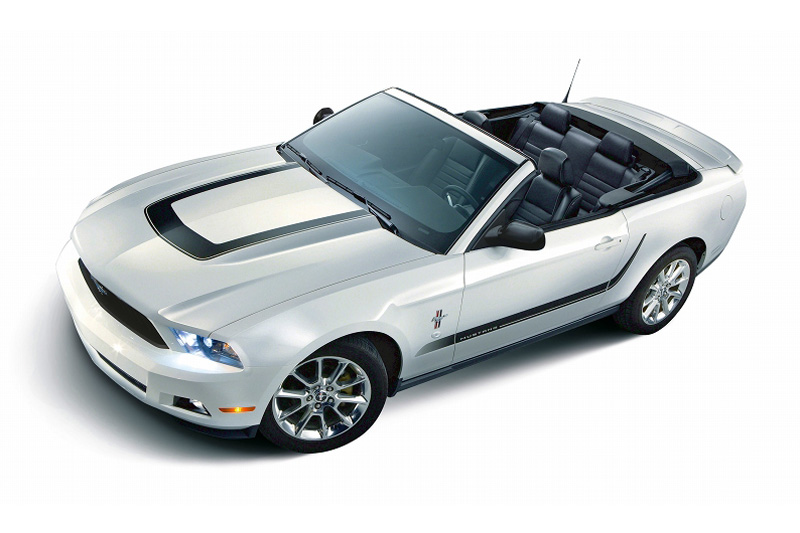 According to Ford, the new V6 Sport Appearance package is available on both coupe and convertible variant of the current Mustang. Besides the special paint job, Ford offers new 18-inch chromed alloy wheels fitted with 235/50 R18 tires. Other exterior features of the new styling package include a revised hood and a rear boot lid spoiler. The exterior appearance is completed by special stripes on the side and bonnet, no body kit or other more advanced components able to significantly increase the aggressivity being available.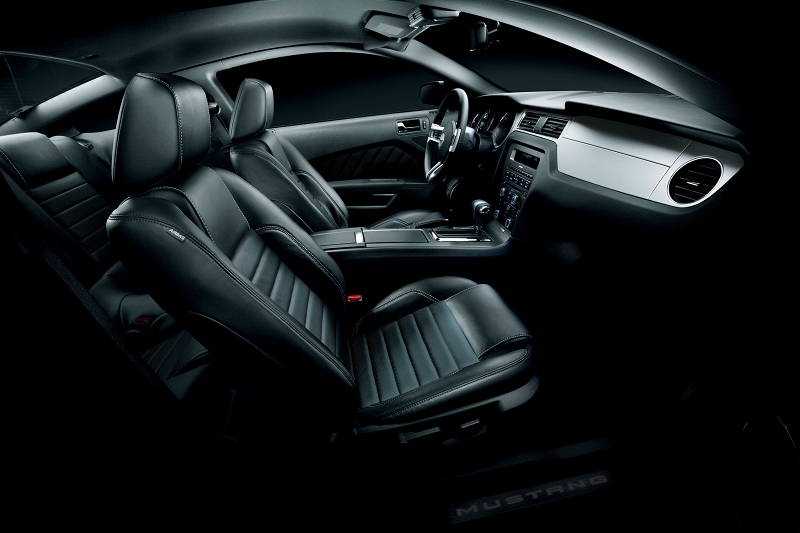 The interior is receiving the same minor tweaks, a new pair of leather seats being added by the Americans while other improvements are missing. The V6 Sport Appearance package will be available in a limited series of 50 units (25 for each body style) with prices around $54,000 (coupe) and $63,000 (convertible).