The long-rumored Audi Q6 all-electric is now popping up in our news again, this time the German based carmaker releasing the first official teaser with the model. This might come as a suitable competitor for BMW`s X6 or Mercedes-Benz`s GLE Coupe, also launched recently.
There isn`t much to tell from the official teaser image, but we should state that the Audi Q6 all-electric will be standing on the company`s new MLB platform, also used on the R8 e-tron, which will make it stand under the Q7.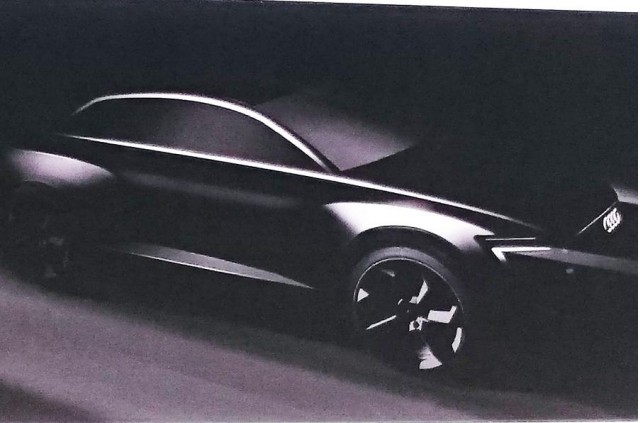 The Audi Q6 all-electric will take some design features from the Prologue Concept as well as from the Q7. In terms of powertrain, little it is known about the kind of power it will come with.
But rumors have it that the Q6 all-electric model might also come with a powerful 100 kW battery pack, with a substantial single charge mile range of 293 km.
As a reminder, the Audi Q7 e-tron was launched at the 2015 Geneva Motor Show, packing a conventional 3.0-liter TDI six-cylinder unit which is backed by an electric motor. The overall 373 horsepower makes the hybrid reach the 0 to 100 km/h sprint in 6 seconds, at a topping of 225 km/h.