In what can only be described as a gust of inspiration, Audi's UK division launched a new website about the parent company.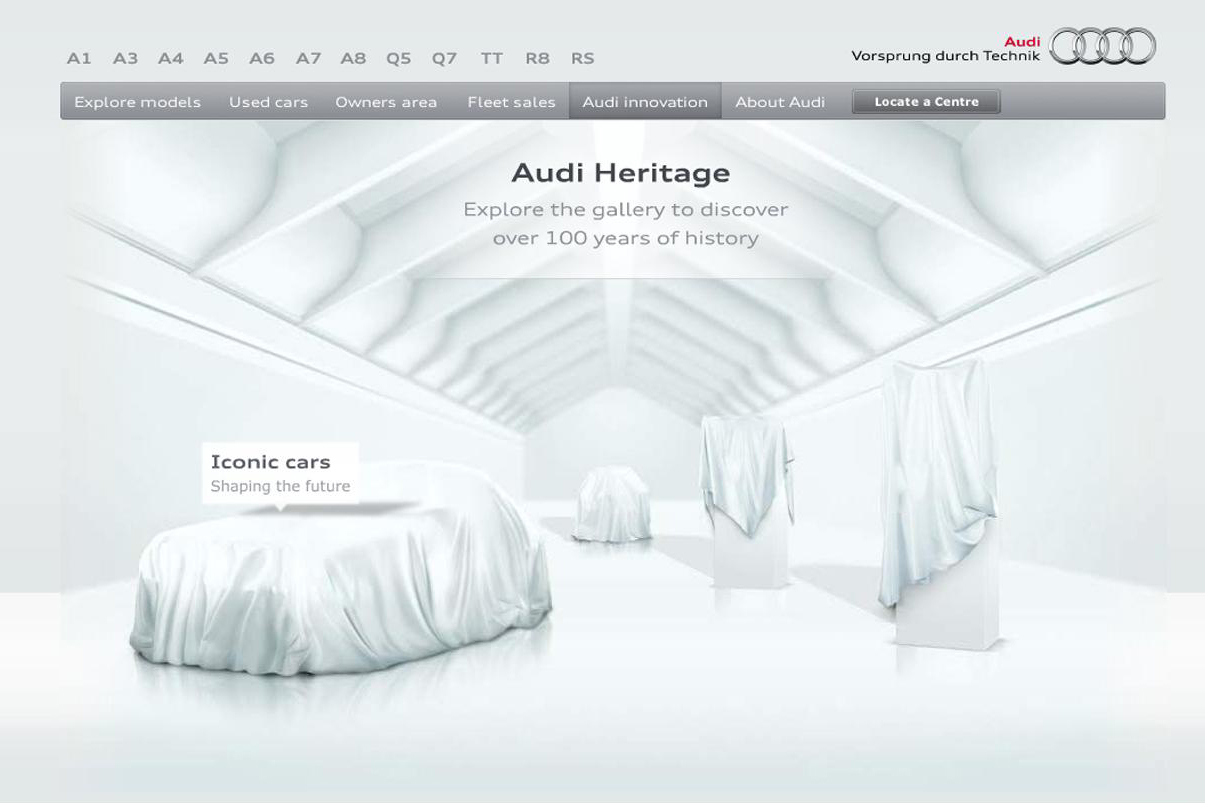 It's not unusual for companies to keep making up websites and such to promote new models.

What is unusual is how Audi decided that their latest effort should be one not revealing any new model.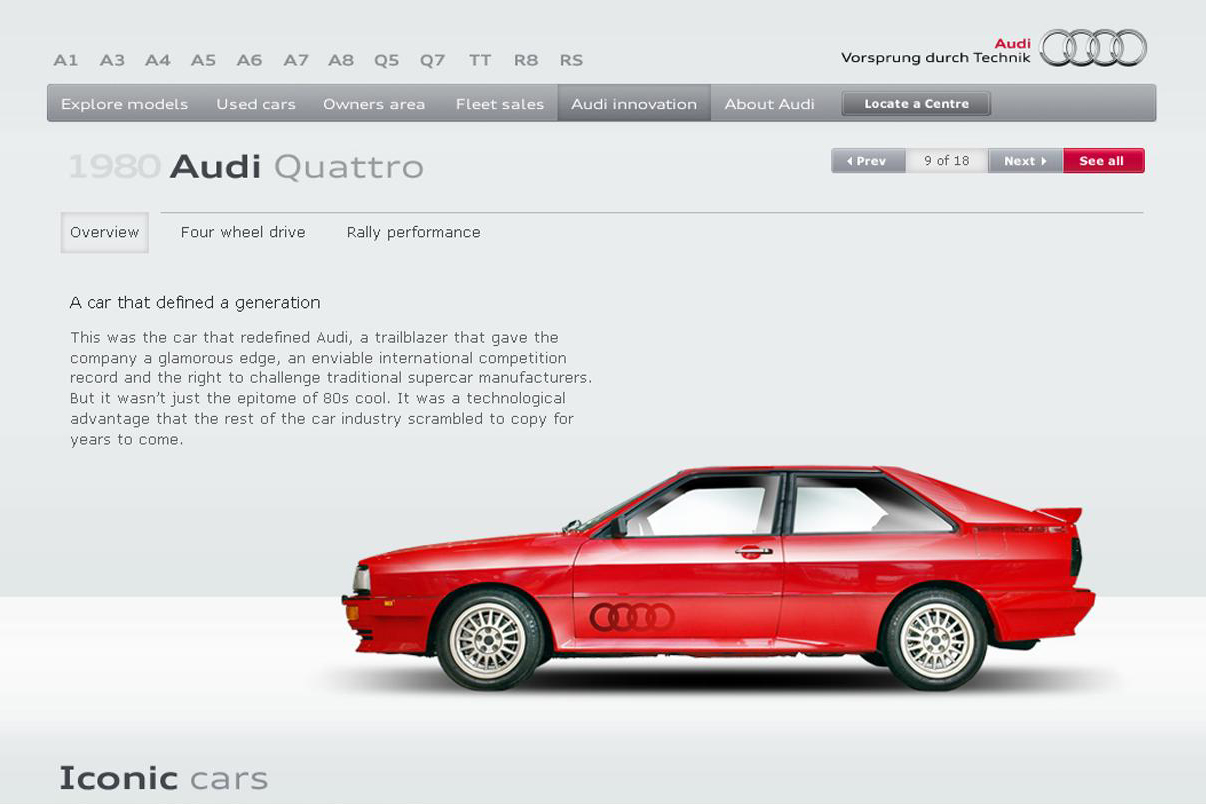 The latest website launched by Audi is supposed to be an online heritage showroom. The new site does the job really well, it presents pretty much every single model Audi has on sale, complete with UK pricing, but it has something extra.
It's got a heritage section where you could browse through the Ingolstadt based company's history. Over there is where you will find stories and information on everything starting with some of their earliest models going all the way through the history of the original Audi Quattro and up to the present day Audi R8.
There's more, a new section has been dedicated to the automaker's motorsport efforts and wins and there's one where even the biggest anoraks can find some piece of Audi history they didn't already know.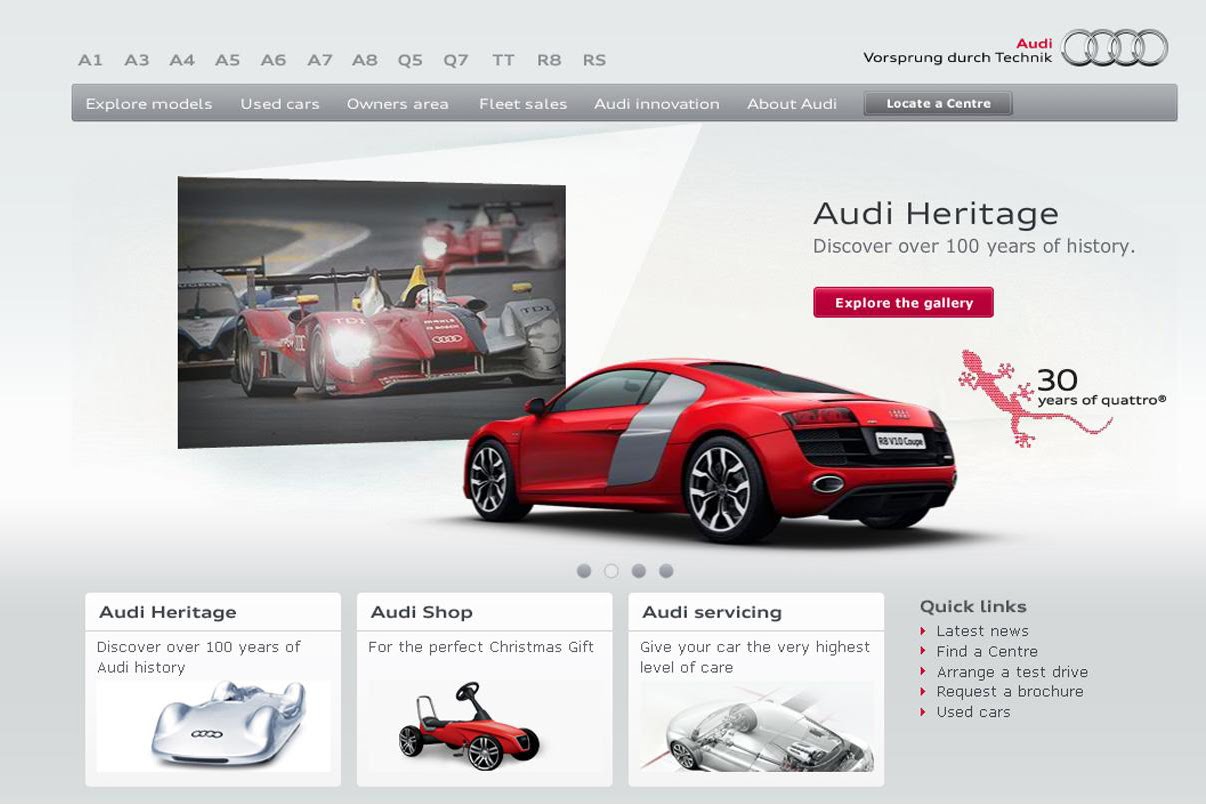 All in all, you have to appreciate Audi UK's efforts, they've done something completely useful that nobody else in the business ever considered.