Audi's A1 is fighting in a market that's quite specific, that of expensive luxury city cars and even though it's the latest entry to this neck of the woods it's doing quite well.
In fact, the Audi A1 is doing so well that there's only one remaining chink in its armor, there's no hot version to fight off the likes of the Mini Cooper S.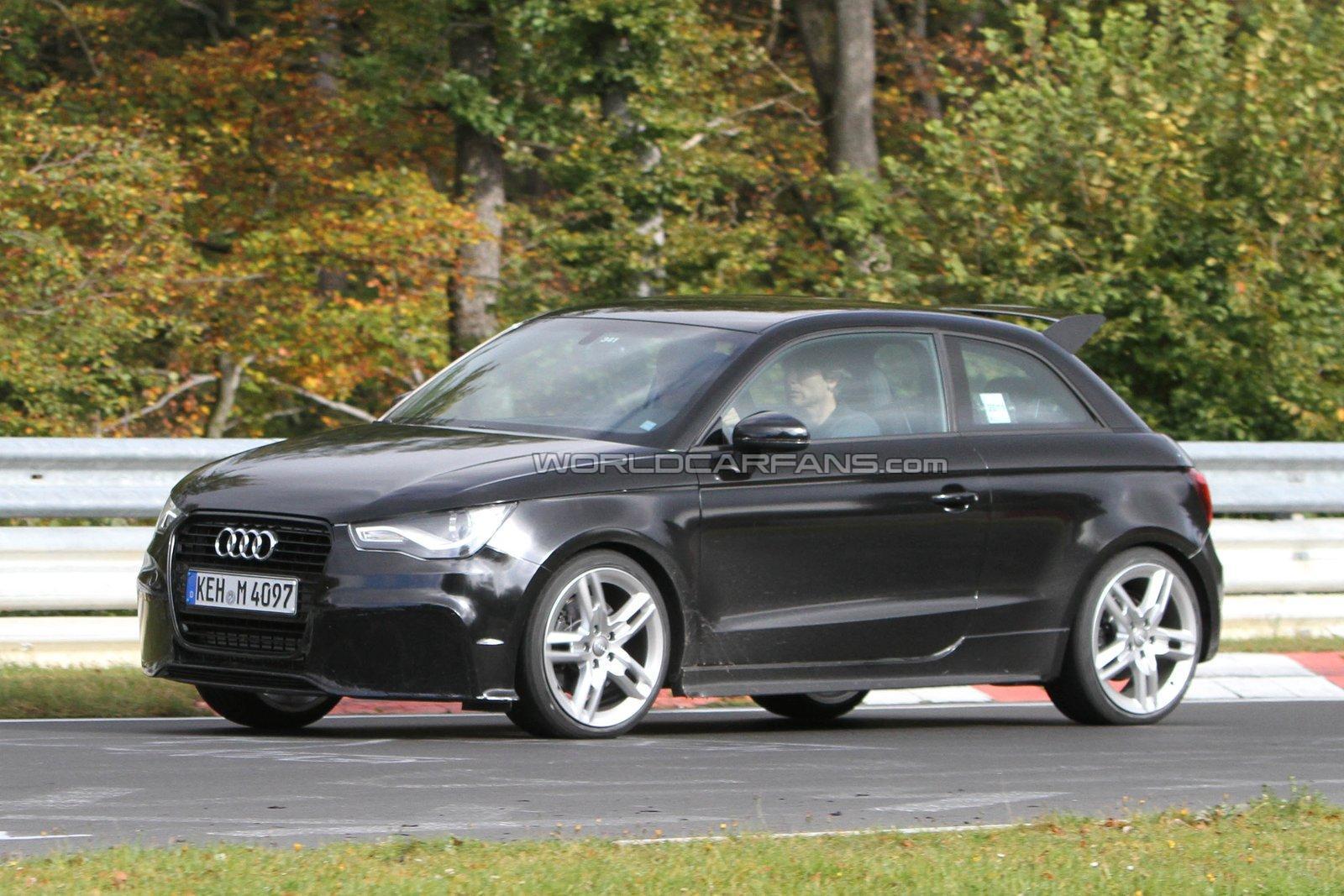 We've known that there's an Audi S1 in the works for some time now but that's just the preview, the real show will come with the appearance of what we have on sight here, the Audi RS1.

True to German form, the Audi RS1 was spotted at the most popular testing site for fast cars, namely the Nurburgring race track in Germany.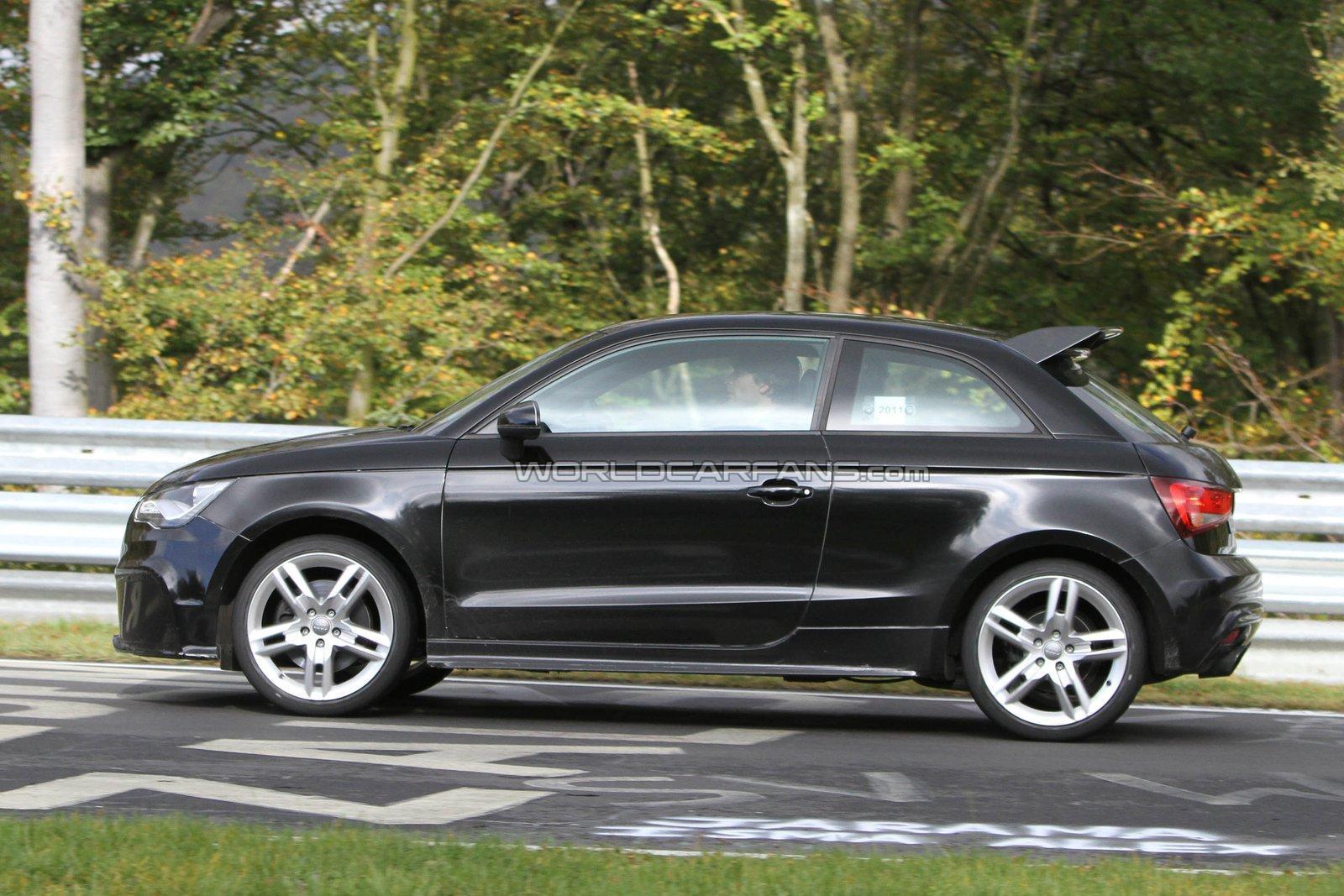 Under the bonnet of the Audi RS1, there's going to be a lot of speculation. The crazy sort will say the RS1 shares its engine with the Audi RS3 Sportback meaning it gets a turbocharged five cylinder 2.5 liter engine with around 350 horsepower.
The sensible, still in touch with reality speculation tells us of the engine being a much easier to fit sub 2.0 liter four cylinder engine, also with a turbocharger but with some 220 or 250 horsepower at most.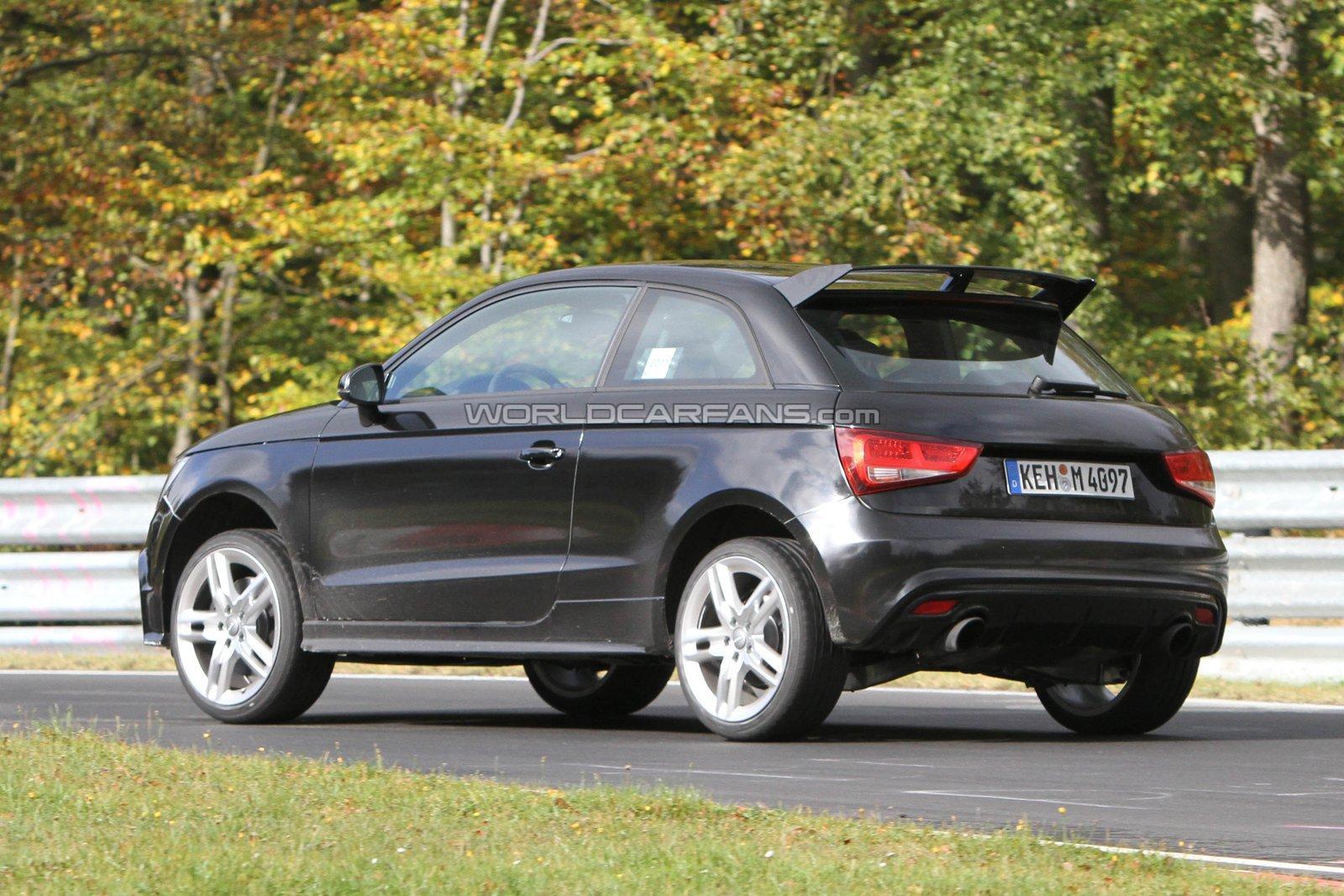 What is actually important is that the Audi RS1 will be a hoot to drive small hatchback that will also feel safe and sure-footed.