The performance model RS5 from Audi benefits now from a tuning kit developed by the German tuners at MTM. The tuners opted to operate some changes at the electronic speed limiter that usually limits the top speed at 250 km/h. Thus, the V8 engine that equipps the Audi RS5 is still developing 450 horsepower but the top speed increased by aprox. 50 km/h, developing a top speed of 303 km/h.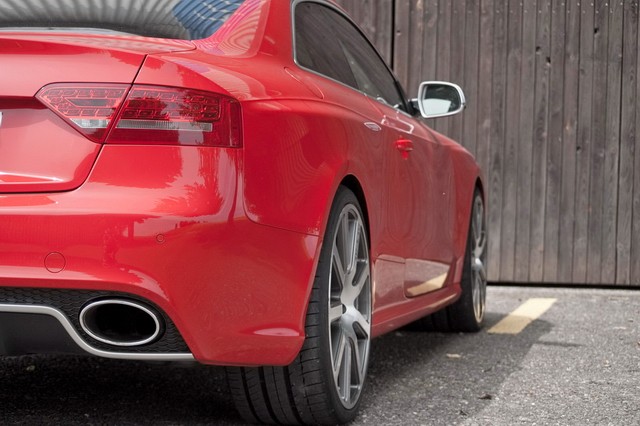 The performance version Audi RS5 is already providing a good amount of horsepower and the German tuners from MTM managed to increase the top speed of the model without any expensive modification to the engine. The modifications made to reprogram the electronic speed limiter cost 1499 euro.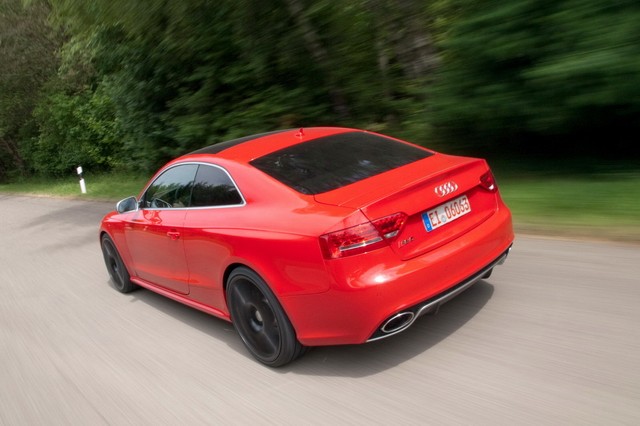 People at MTM developed also a little aesthetic kit consisting of a new set of alloy rims with sizes varies between 19 and 21-inch that is available for 2249 euro but MTM tuner also prepared a new exhaust system made of stainless steal for almost 3000 euro, more exactly 2998 euro.